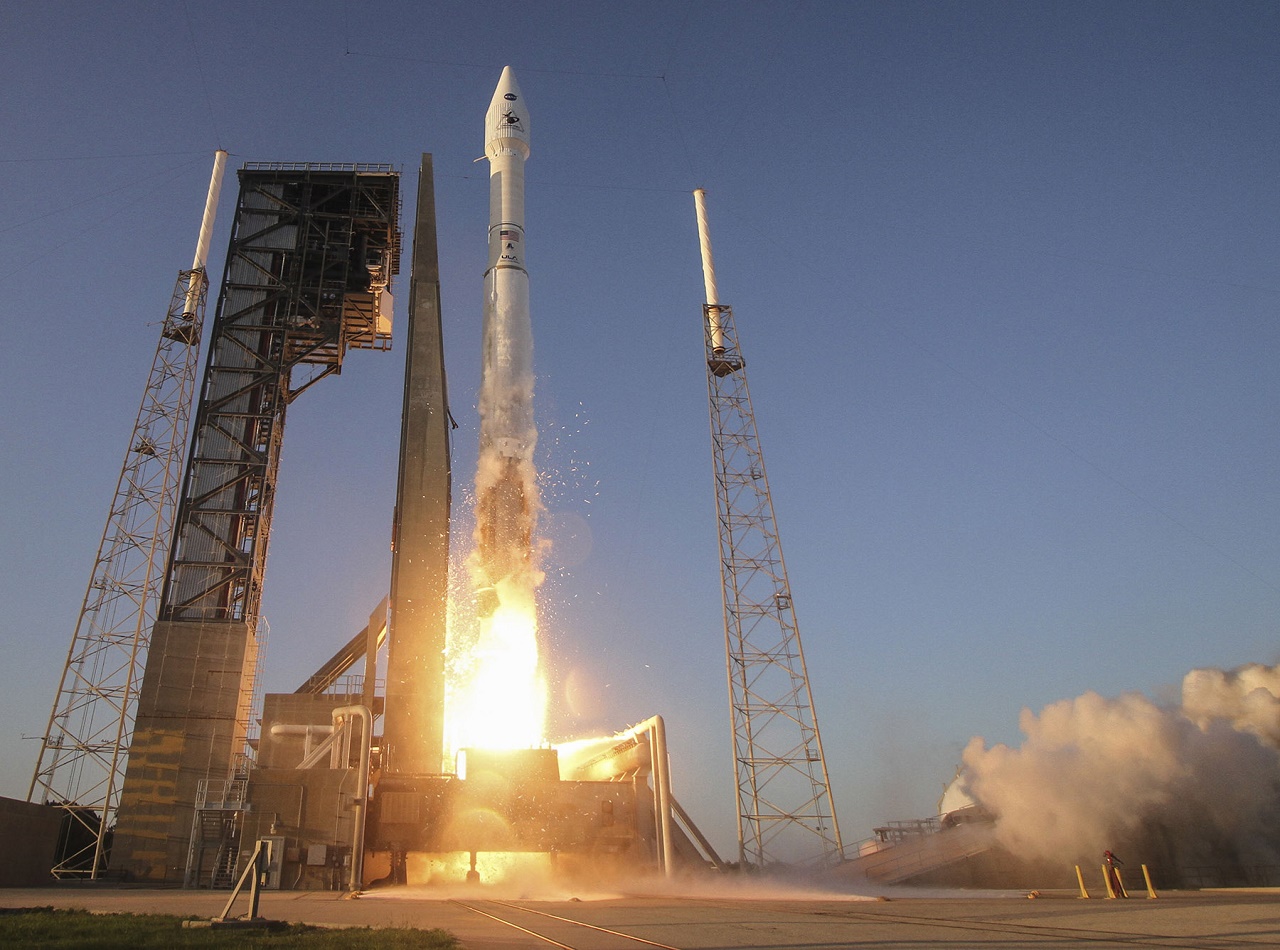 The US space agency NASA successfully launched the spacecraft Osiris-Rex into space from Cape Canaveral yesterday.
Osiris-Rex is an acronym for Origins, Spectral Interpretation, Resource Identification, Security, Regolith Explorer. Its seven-year mission is to collect samples from the asteroid Bennu and then return them to Earth.
Advertisement
Once the spacecraft has arrived at Bennu, a robot arm called TAGSAM (Touch-And-Go Sample Acquisition Mechanism) will collect samples. The spacecraft will then return to Earth and once in orbit, a capsule with a heat shield and parachute is released to land safely on Earth.
The mission was developed by the University of Arizona's Lunar and Planetary Laboratory, NASA Goddard Space Flight Center and Lockheed Martin Space Systems.
The hope is for the samples to contribute to a greater understanding of how our solar system emerged four and a half billion years ago, according to NASA.
This is why an asteroid was chosen as the target of study since these essentially are 'time capsules' from the birth of our Solar System.
This particular asteroid, 101955 Bennu, was selected since its deemed availability of pristine carbonaceous material, a key element in organic molecules necessary for life as well as a representative of matter from before the formation of Earth.
Organic molecules, such as amino acids, have previously been found in meteorite and comet samples crashed here on Earth, indicating that some ingredients necessary for life could be naturally created and found in outer space.
The science objectives of the mission are:
Return and analyze a sample of pristine carbonaceous asteroid regolith in an amount sufficient to study the nature, history, and distribution of its constituent minerals and organic material.
Map the global properties, chemistry, and mineralogy of a primitive carbonaceous asteroid to characterize its geologic and dynamic history and provide context for the returned samples.
Document the texture, morphology, geochemistry, and spectral properties of the regolith at the sampling site in situ at scales down to millimeters.
Measure the Yarkovsky effect (a thermal force on the object) on a potentially hazardous asteroid and constrain the asteroid properties that contribute to this effect.
Characterize the integrated global properties of a primitive carbonaceous asteroid to allow for direct comparison with ground-based telescopic data of the entire asteroid population.
NASA sure love their acronyms, but Osiris-Rex is deliberate, the name was chosen in reference to the ancient Egyptian mythological god Osiris, the underworld lord of the dead.
Since the mission to asteroid Bennu, as a possible threatening Earth impactor (although based on current knowledge of its trajectory, Bennu has an estimated chance of about 0.071% of striking Earth in the late 2100s). But an asteroid is indeed capable of causing vast destruction and death and the project could, therefore, be regarded as a demonstration of ability by NASA to possibly help thwart future asteroids on a collision course with Earth.
The ETA for Osiris-Rex to be back on Earth is September 2023 and the cost of the project is about 900 million US dollars.
Advertisement
Reference: