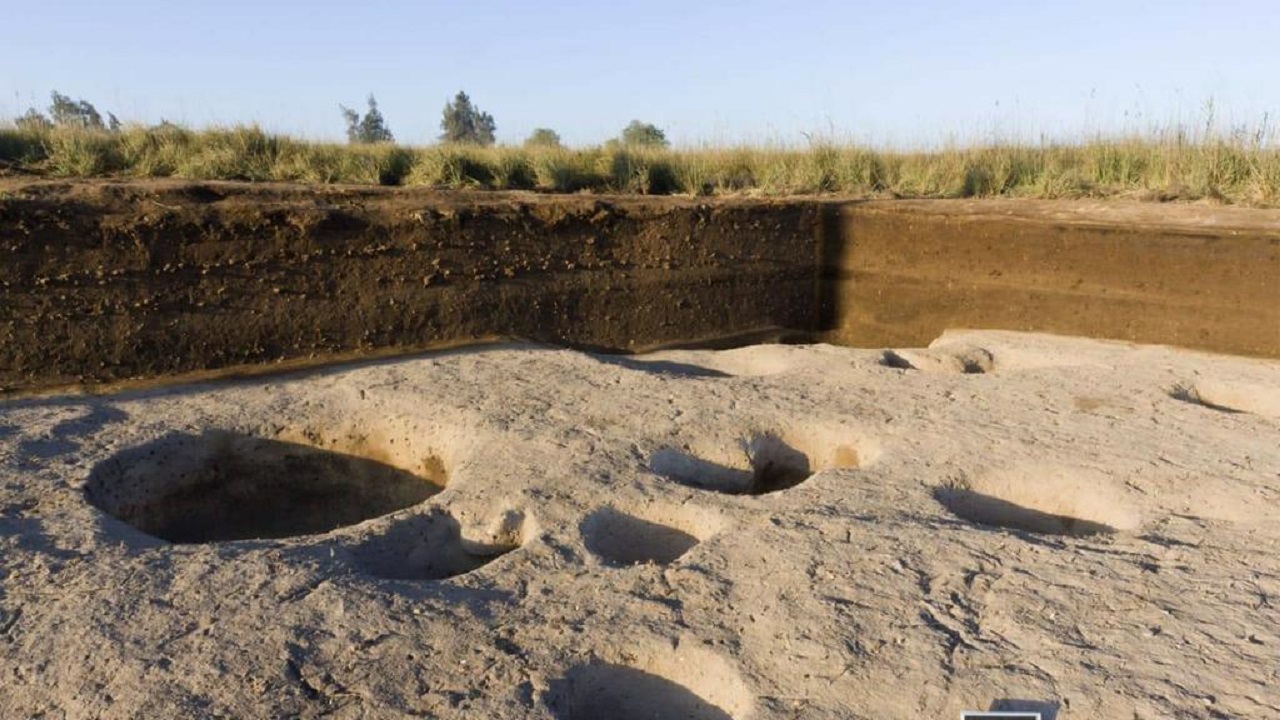 Egyptian archaeologists have unearthed an incredibly rare treasure in the Nile Delta: The remains of an ancient village, dating back to around 5,000 BCE. It is one of the oldest ever discovered in the region and predates the pyramids at Giza by 2,500 years.
The country's ministry of antiquities announced the discovery of a village in the Tell el-Samara area of the Dakahlia governorate, north of Cairo, in a statement posted to Facebook on Sunday.
Advertisement
A joint team of Egyptian and French archaeologists led by Frederic Gio says they located several storage silos where organic matter — such as animal bones and plant remains — were recovered in addition to fragments of pottery and stone tools.
According to Nadia Khedr of the Egyptian Ministry of Antiquities, by studying the organic matter archaeologists will be able to gain a much better understanding of life in this early Neolithic farming community.
"Analyzing the biological material that has been discovered will present us with a clearer view of the first communities that settled in the Delta and the origins of agriculture and farming in Egypt,"
– Nadia Khedr, a ministry official responsible for Egyptian, Greek and Roman antiquities on the Mediterranean.
The team will continue to excavate the village site next season and hope analysis of the organic material found will shed light on the origins of farming and agriculture in Egypt.
Advertisement
Archaeologists believe that early farming villages like this one were most likely very dependent upon rainfall, which may explain why later populations of Egyptians created their special irrigation system in the Nile Delta, a system that worked so well that it stayed in use for thousands of years.
Egypt has faced years of instability since the 2011 Arab Spring and tourism, which once contributed more than 11% of the country's GDP, has struggled in the years since. But the country is banking on its cultural heritage to once again boost visitor numbers with the opening of the long-awaited Grand Egyptian Museum later this year.