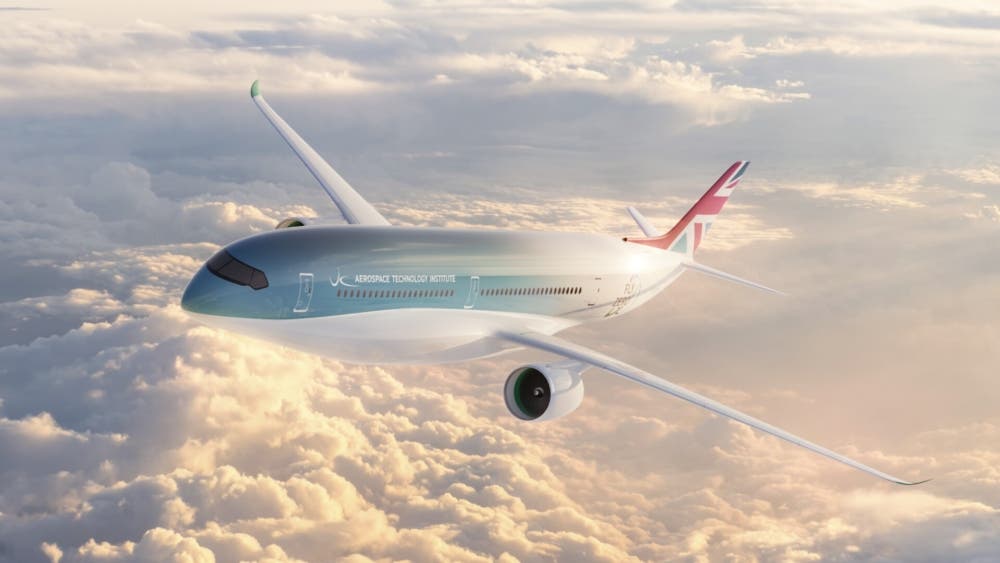 The Aerospace Technology Institute (ATI) has today revealed a hydrogen aircraft concept that it says could fly anywhere in the world with just one stop and zero carbon emissions.
FlyZero is a project backed by the UK government and led by the ATI, has developed a concept for a midsize aircraft powered by liquid hydrogen that it believes could change the way we fly in the future.
Advertisement
The aircraft is designed to carry as many as 279 passengers with the same speed and comfort as today's jetliners. Capable of flying halfway around the world without a stop or anywhere in the world with just one stop to refuel.
The aircraft would boast a range of 5,250 nautical miles (NM). To put that in context, it's a fair bit less than the Dreamliner or A330neo achieves, but more than any current or future narrowbody. For some context flying from London, destinations within the range include San Francisco (4,664 NM), Delhi (3,642 NM), Beijing (4,414 NM), Vancouver (4,105 NM), Mexico City (4,815 NM), and Rio De Janeiro (4,983 NM). Destinations including Auckland (9,911 NM), Sydney (9,188 NM), and Honolulu (6,289 NM) are in reach with just one stop.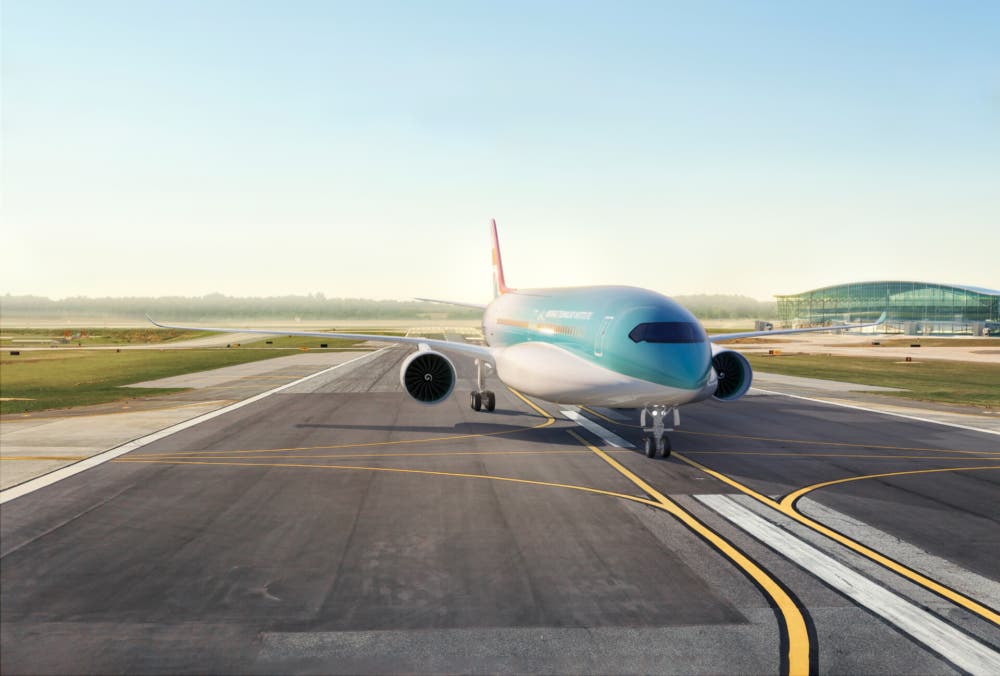 This means that this zero-carbon, non-stop flight could be operated between London and San Francisco, or that passengers could fly around the world from London to Auckland, New Zealand with just one stop, at the same speed and comfort as today's aircraft.
The project showcases the potential of liquid hydrogen-powered aircraft as a cleaner air travel future and builds on progress already achieved by the Jet Zero Council, a partnership between industry and government in the UK with the aim of delivering zero-emission transatlantic flight within a generation.
"This pioneering design for a liquid hydrogen-powered aircraft, led by a British organization, brings us one step closer to a future where people can continue to travel and connect, but without the carbon footprint."
– The UK's transport secretary, Grant Shapps, commented on the unveiling of the concept, saying,
The aircraft would be powered by liquid hydrogen, stored in cryogenic fuel tanks at some minus 250 degrees C (-418 degrees F). These would be located in the aft fuselage and two tanks along the forward fuselage. ATI notes that these tanks also help with the weight and balance of the aircraft as the fuel is burned off. These design features can be seen in the renderings issued today.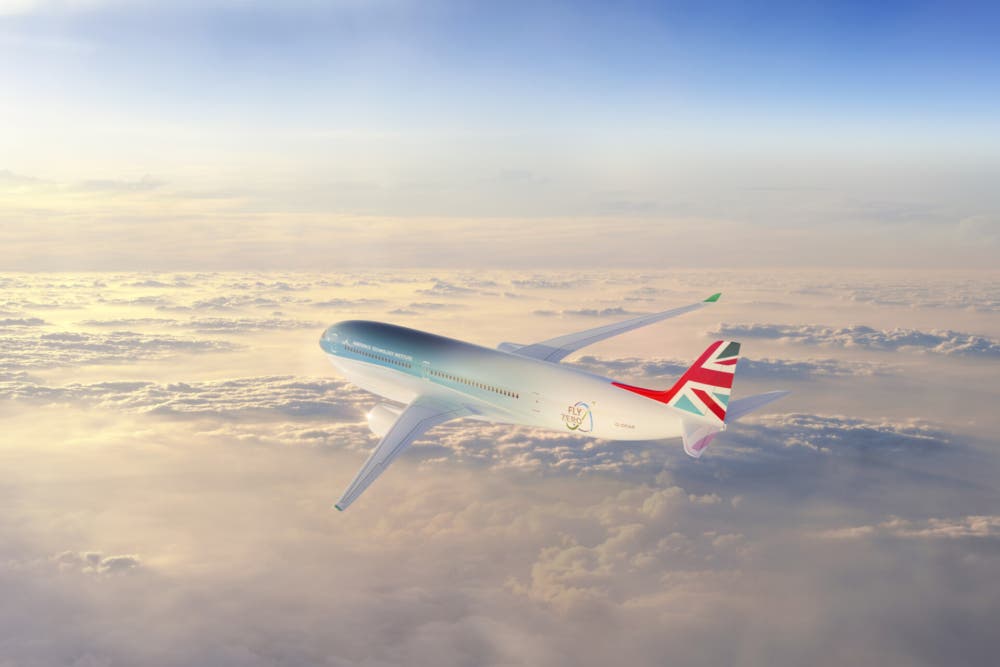 Liquid hydrogen is a lightweight fuel, which has three times the energy of kerosene and sixty times the energy of batteries per kilogram and emits no CO2 when burned.
"At a time of global focus on tackling climate change, our midsize concept sets out a truly revolutionary vision for the future of global air travel keeping families, businesses, and nations connected without the carbon footprint,"

"This new dawn for aviation brings with it real opportunities for the U.K. aerospace sector to secure market share, highly skilled jobs, and inward investment while helping to meet the U.K.'s commitments to fight climate change."
– FlyZero project director Chris Gear.
Earlier this year, the UK government set out its ambition to become a world leader in the production of sustainable aviation fuel, launching the £15 million Green Fuel, Green Skies competition to support the early development of trailblazing UK facilities working to turn everyday waste into jet fuel.
Advertisement
The shortlisted winners, 8 industry-led projects that will receive a share of the £15 million in funding, have now had their final funding agreements confirmed by the Department for Transport.
According to ATI, a new generation of highly efficient hydrogen-powered aircraft with low fuel costs is forecast to have superior operating economics than conventional aircraft from the mid-2030s onwards.