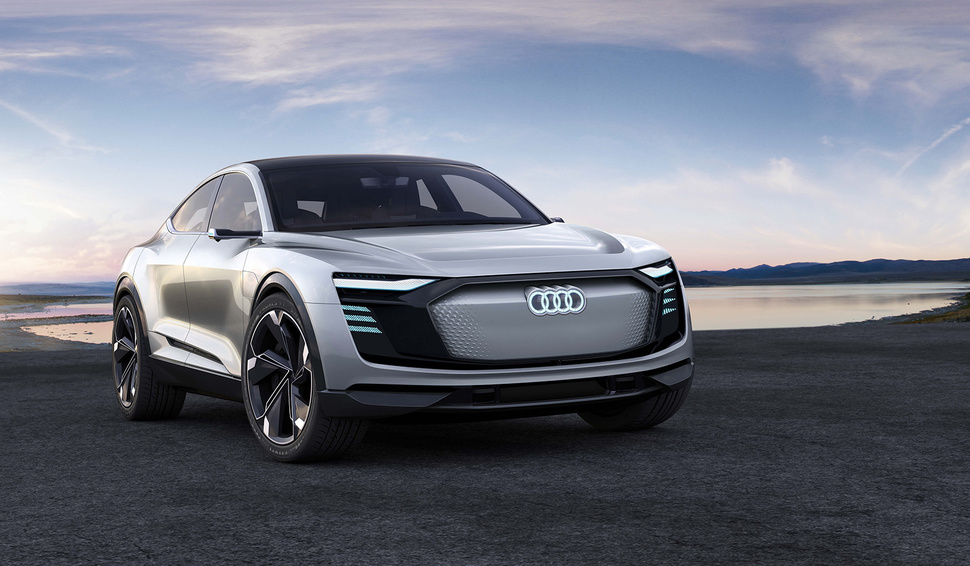 When Audi enters the electric car segment, it is to become a leader – launching the first mass-produced car in the world with a 150 kW charge.
It has been almost ten years since Tesla launched its Model S and they have since remained the market leader. A position that has remained untouched in the segment of premium electric cars.
Advertisement
Audi's challenger to the EV-throne is their Quattro, but according to the manufacturer, their entry into the electric car market is not just about a model. No, it's about a whole electric ecosystem being launched.
The sleek and elegant SUV is pictured above, it will seat five in two rows of seats, and it will probably introduce a curved OLED display for the key readouts and functions in front of the driver.
One big draw is that the car will be the first series model that can handle a 150 kW charge. Audi revealed all the details about the battery for its forthcoming Audi e-tron, its first pure electric car.
The Audi e-tron has a huge 95kWh lithium-ion battery that sits under the floor of the passenger cabin between the front and rear wheels. It weighs some 700 kg, with 36 modules, each housing 12 pouch cells. These pouch cells come from LG Chem. By comparison, the Tesla Model X has options of 75 or 100kWh, while the Jaguar I-Pace has a 90kWh battery.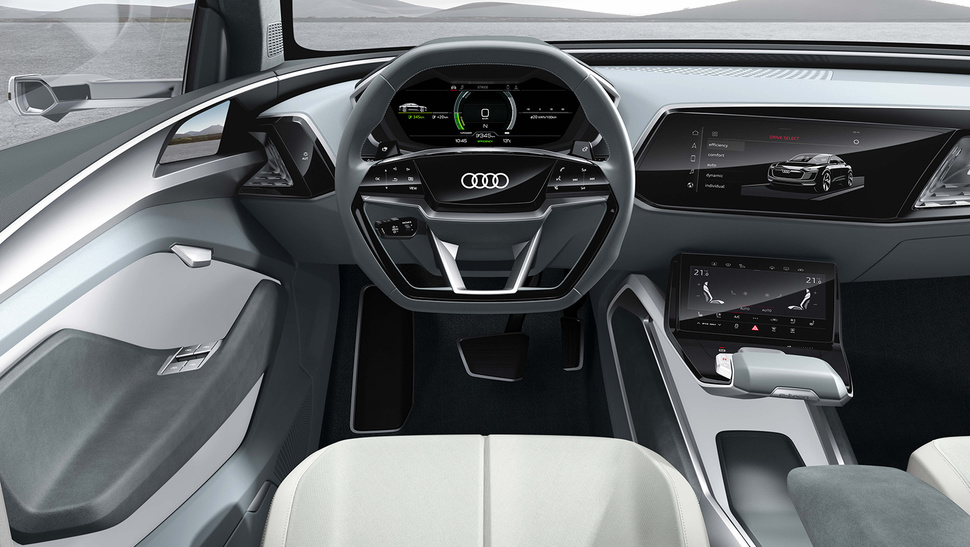 The e-tron promises a maximum range of 400 kilometers (248 miles) using the new WLTP driving test cycle, which, unlike the previous—and highly optimistic—NEDC European driving cycle, is said to be real-world realistic.
The concept is powered by three electric motors developing a total of about 430 horsepower, with an additional 66 horsepower available for short bursts.
"When we looked at what kind of load performance we needed, we realized that today's standard of 50 kW takes too long. Even the top power 100-120 kW is too slow. With 150 kW, we can charge 80 percent of the battery in 30 minutes"
– Anno Mertens, Director of Electrification.
In Europe, there are currently some 89,000 charging points, with some 2000 of those being high-speed chargers. But they belong to hundreds of different organizations and operators.
Audi, in partnership with several other European auto manufacturers, plans to organize this polyglot charging system with something called the Ionity network.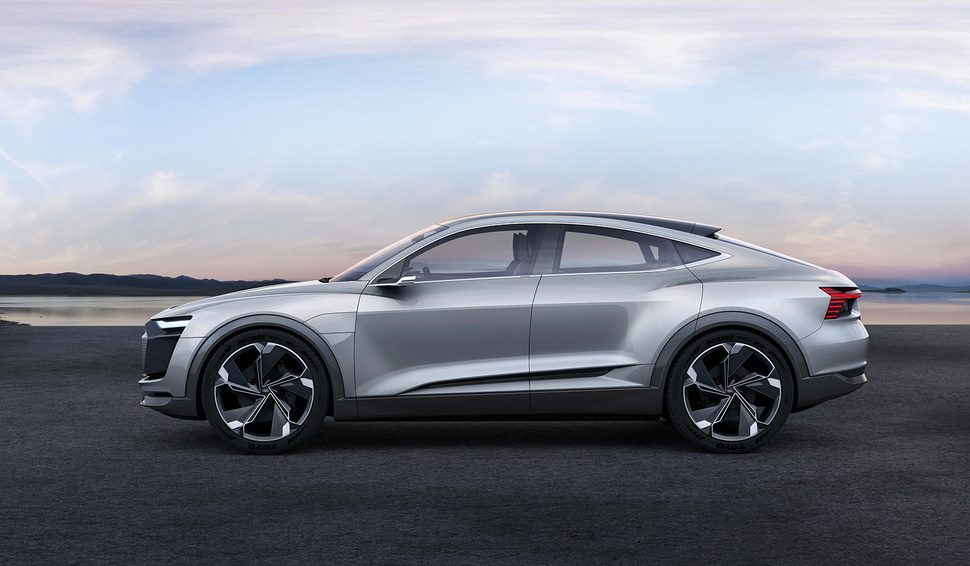 Together with BMW Group, Daimler and Ford, VW Group started the electric charging company and initiative Ionity. It will build 400 charging stations alongside Europe's main routes until 2020.
But it's not just 150 kW charging that will make Audi's offer attractive. According to Mertens, the company is taking a more holistic view of charging than other companies.
"We show you how to go from being a car manufacturer to becoming a system vendor. Charging is something that many have seen as an obstacle to the electric car, and we will ensure that it will be trouble-free. Therefore, we have done that with a card you can use over 65,000 public charging points located in Europe. And from 2019, the "Plug & Charge" feature will not even need a card – the car and charging station will handle everything. Car plus ecosystem, that is what we offer on Audi"
– Anno Mertens.
But even though Audi can boast that they can charge faster than Tesla, most electric car owner will probably be charging their cars during the night at home.
For this, the manufacturer offers a standard charger that can handle 2.3 kW / 11 kW or a slightly harder load box that can provide 22 kW. Effects that mean a full charge of 8.5- (11 kW) or 4.5 hours (22 kW).
One might wonder, however, why Audi did not choose to go all the way and utilize the total load capacity to the maximum. Ionity stations are built with chargers up to 350 kW? And Mertens acknowledges that charging times with such high wattage could be compressed substantially, to about twelve minutes instead of the 30 that it takes with 150 kW.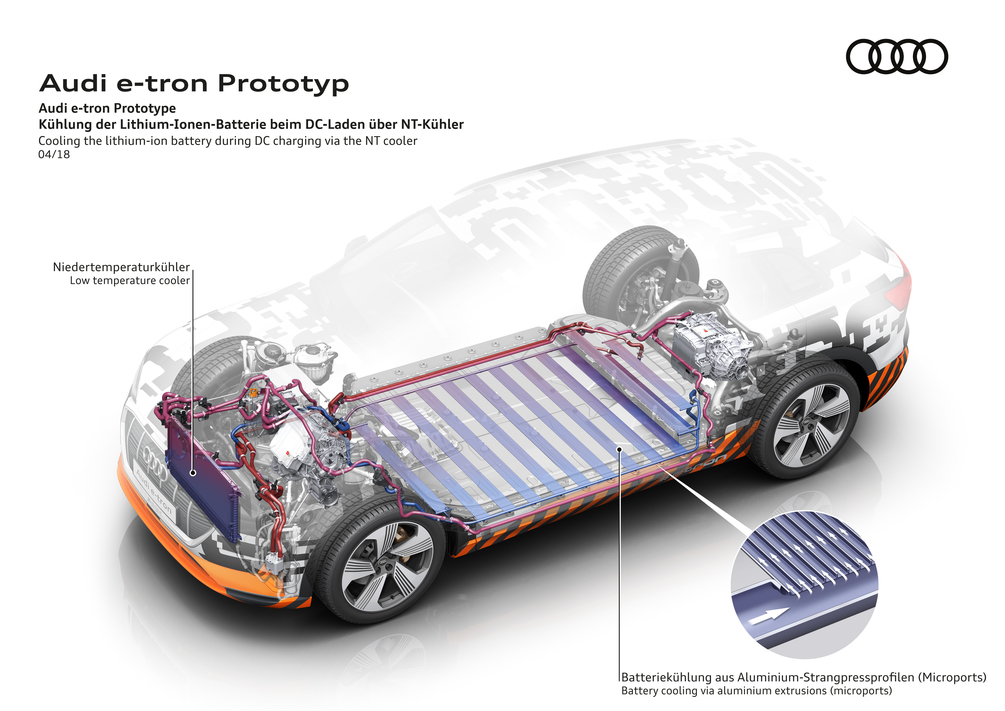 So why did they choose to go with 150 kW instead of 350 kW? The answer is price and complexity. In order to cope with higher rate of energy transfer, more expensive components are required and a higher electric potential difference is also required, a minimum of 800-voltage.
Advertisement
"We look at the customer perspective. 30 minute charging time is acceptable and we think we found "sweet spot"
– Anno Mertens.
The production version of the e-tron will be introduced later in 2018 for Europe, and we expect it to arrive in the United States in the first quarter of 2019.