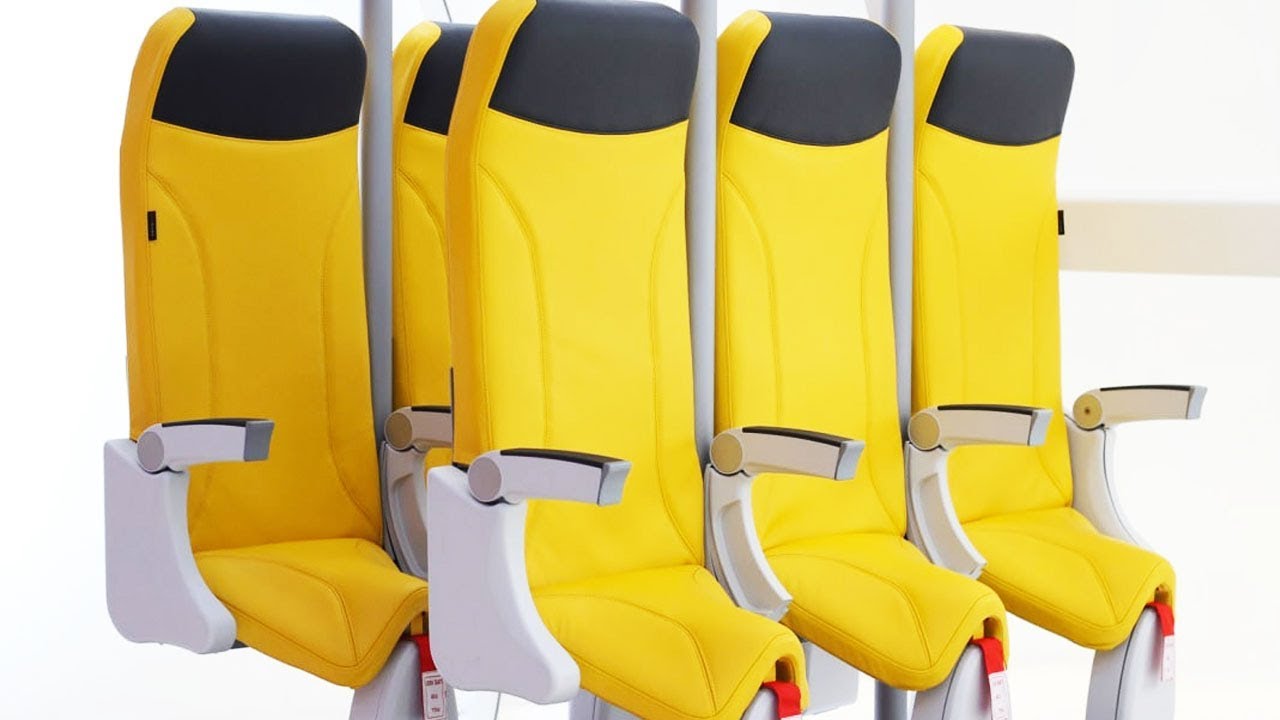 A design development that makes the low-cost companies cheer and despite its colorful appearance, it's a somewhat gloomy future if you like comfort when traveling.
The more passengers per flight, the lower the costs, and thereby the holy grail for low-cost airlines. Most airlines are struggling to do just that. In the competition to lower ticket prices, several airlines have removed food and even luggage, and some have even talked about paying for using the toilets.
But to achieve more passengers per flight is the focus for Italian Avion Interiors. At the Aircraft Interiors Expo Air Show in Hamburg, Skyrider 2.0 was unveiled.
The Skyrider 2.0 is the second generation of a product the company first showed in 2010. This time, the company added more padding and a refined arrangement for securing the seats in the cabin.
The design company puts costs before comfort. The problem with leg space has been solved by tilting the chairs putting the passengers in a standing position.
Avio Interiors describe their creation as something that allows ultra-high density in the cabin. They claim the design makes room for 20 percent more passengers.
This is made possible by the upright position of the passengers, but also since the chairs are only 58 centimeters wide. The seats should only weigh half that of a normal economy class chair and require minimal maintenance.
The concept design leaves us with some question marks. It is unclear whether the chars can be adjusted for different passenger height so they can be adapted for children and people with disabilities, for example. Because they made the chairs much more narrow, questions are raised whether they suit larger adults.