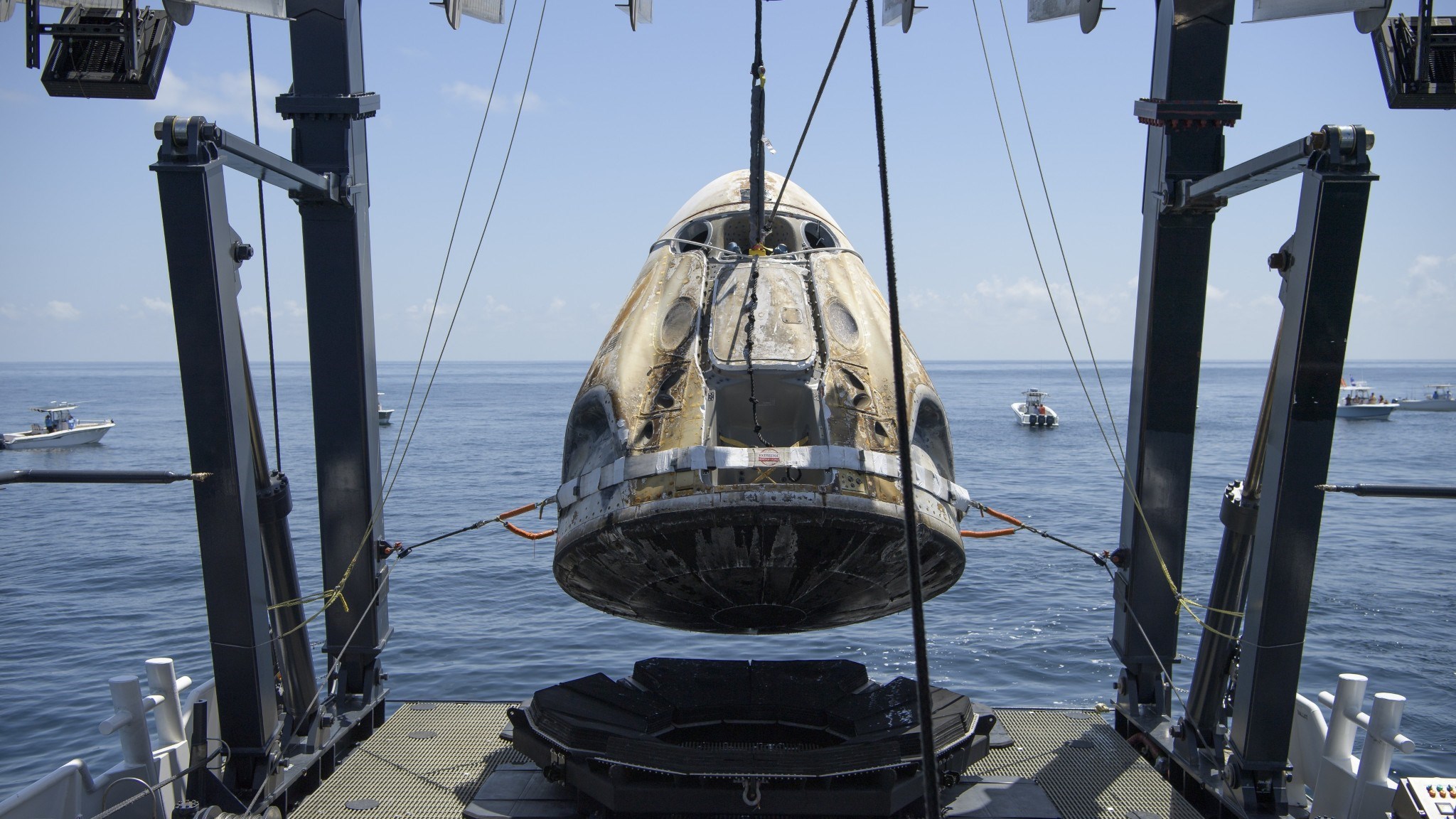 Yesterday, two American astronauts landed in the sea off Florida in the first space capsule made by a private company.
After 63 days in space, the world's first privately manned spacecraft landed safely back on Earth again. The landing took place in the Atlantic, off the coast of Florida.
Advertisement
It was the first time in 45 years that a manned American spacecraft landed in the sea when the agency's crews were still flying in the Apollo modules used for the historic American moon missions.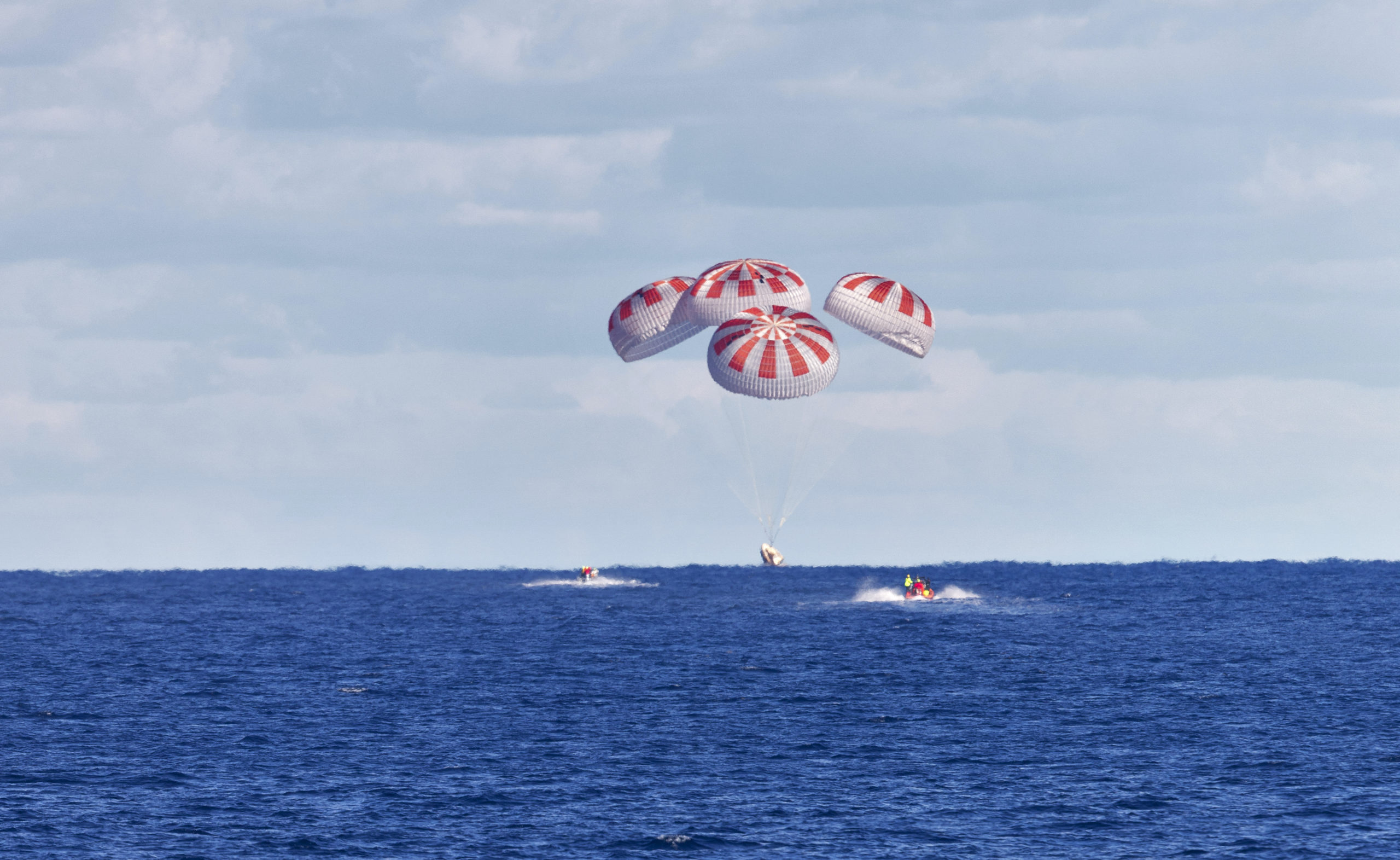 Suspended under four giant billowing orange-and-white parachutes, the Crew Dragon spacecraft settled into the waters near Pensacola.
The Crew Dragon spacecraft launched with Doug Hurley and Bob Behnken on top of a Falcon 9 rocket May 30 from NASA's Kennedy Space Center in Florida. It was the first launch of astronauts into orbit from U.S. soil since the last space shuttle launch on July 8, 2011.
Since the launch with astronauts Hurley and Behnke, the space capsule called Dragon has rotated around the Earth, docked with the International Space Station (ISS). While docked with the ISS, the Dragon capsule was put into hibernation and awakened several times to check its availability to serve as a lifeboat for the crew if they had to evacuate the orbiting research lab in an emergency.
The primary goal of the Crew Dragon's first mission with astronauts was to test the SpaceX-built capsule's performance before it begins regular crew rotation flights to the space station later this year.
Advertisement
NASA astronauts Mike Hopkins, Victor Glover, Shannon Walker, and Japanese astronaut Soichi Noguchi are training for the Crew-1 mission this fall. Noguchi is a veteran of two previous space missions, will become the first astronaut to launch on the space shuttle, Russia's Soyuz rocket, and SpaceX's Falcon 9.
NASA has hired two companies — SpaceX and Boeing — to provide transportation of astronauts to and from the International Space Station, and SpaceX was the first to be ready to take astronauts to orbit. Boeing's crew capsule solution was delayed due to encountering software problems on its Starliner vehicle.