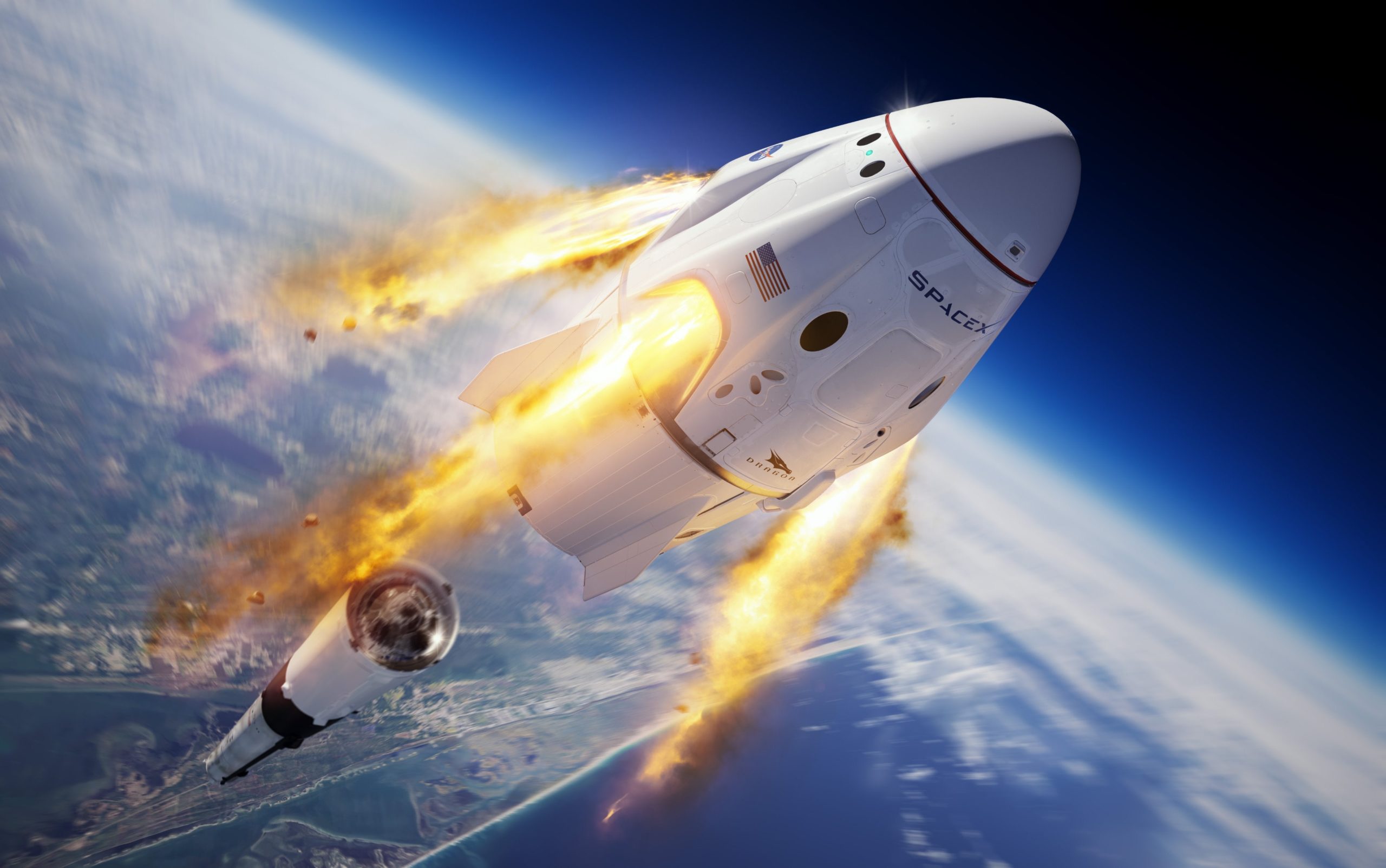 SpaceX is set to mark a huge milestone in its own history, with a first-ever crewed spaceflight set to take off from Cape Canaveral in Florida. The mission is Commercial Crew Demo-2, the culmination of its Crew Dragon human spacecraft development program that will carry NASA astronauts Doug Hurley and Bob Behnken to the International Space Station.
It is the first U.S. human rocket launch since the end of the Space Shuttle program in 2011. NASA undertook the Commercial Crew program in 2010 to seek public-private partnerships to return its launch capabilities, eventually selecting both NASA and Boeing to design and develop spacecraft rated for human flight. SpaceX is the first from this program to make a crewed launch attempt.
Advertisement
In March 2019, Crew Dragon completed its first demonstration mission – an end-to-end flight test without astronauts on board during which it became the first American spacecraft to autonomously dock with the @space_station pic.twitter.com/2BBjtISUaU

— SpaceX (@SpaceX) May 27, 2020
But perhaps most significantly, it is the first time in 17 years that anyone has launched a new type of spaceship to carry humans to Earth orbit (see 'How humans have reached orbit').
"This is a whole new way of sending people to space,"
– Robert Cabana, a former NASA astronaut who is now director of the Kennedy Space Center in Florida.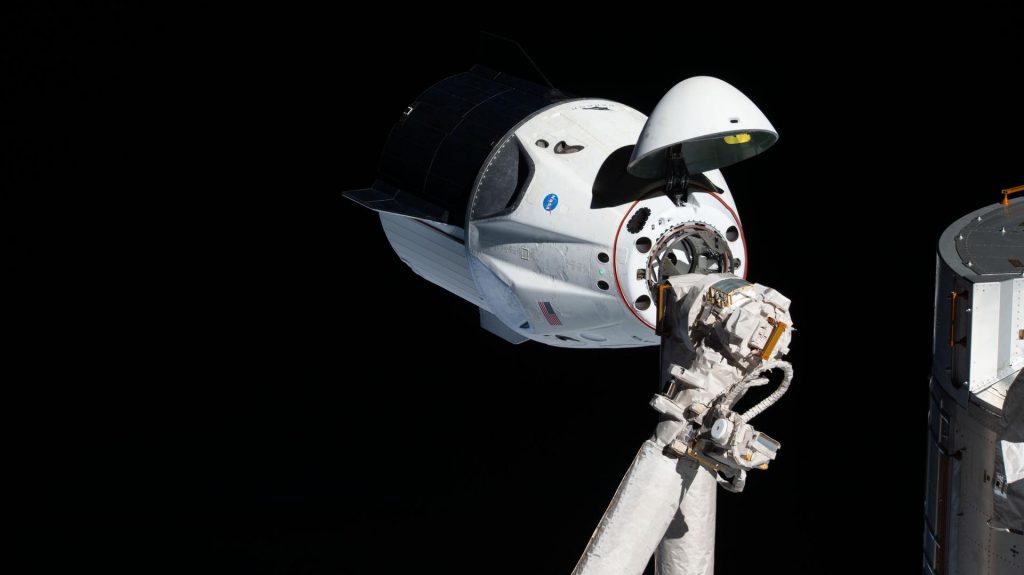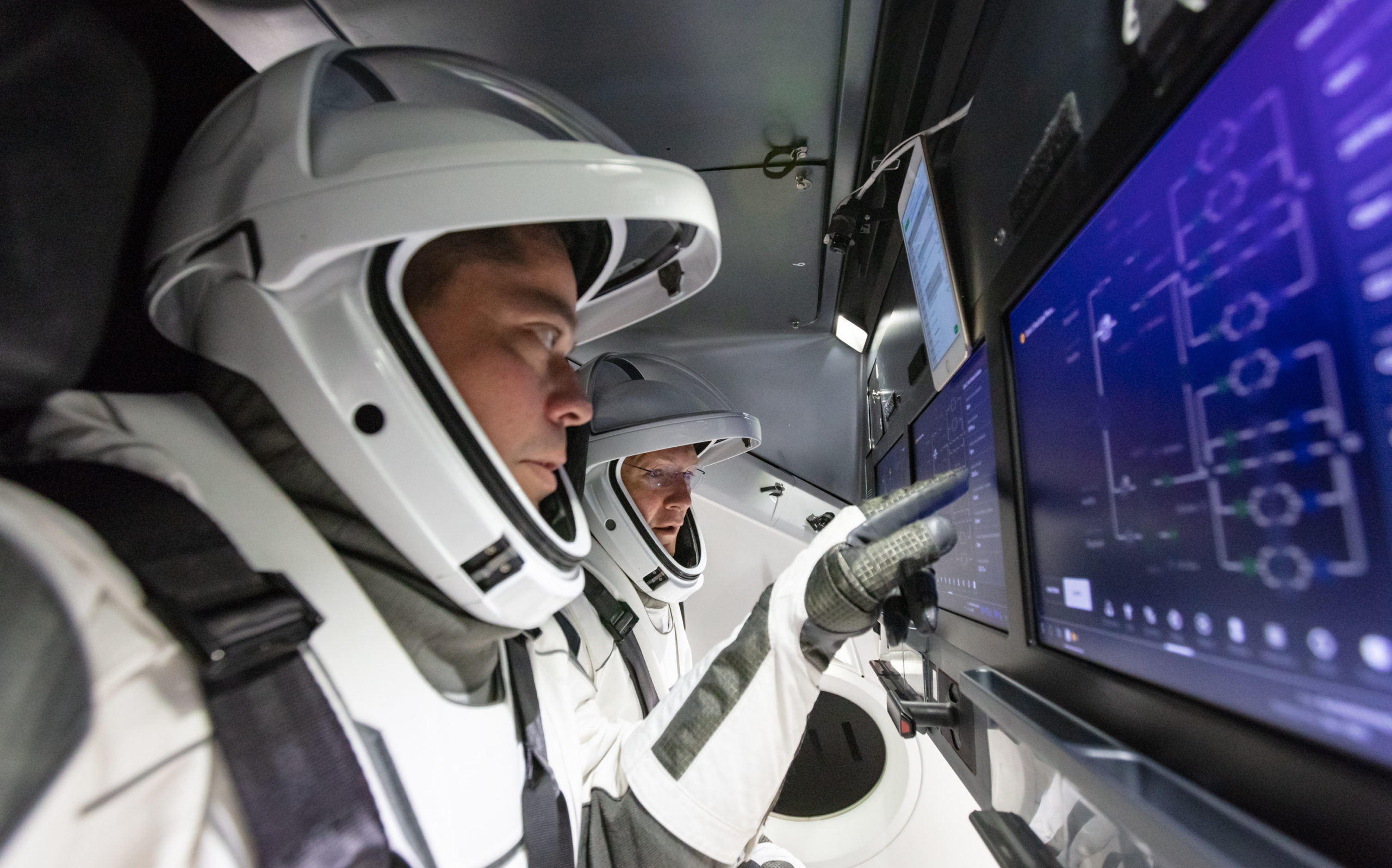 NASA administrator Jim Bridenstine said that while the administration had concerns at the start of its partnership with SpaceX about fueling the rocket while astronauts were aboard, he's been assured of its capabilities over the last few years.
The flight is the first really big step for commercial enterprise to take up the mantle from what has been an exclusive endeavor with only governments participating.
Advertisement
"What NASA did, when we came up with this program to launch commercially: We did not say how to design your vehicle. We did not tell them how to do it,"

"What we said is, 'Here are the top-line requirements for capability and the top-line requirements for safety. And you need to prove to us, through your engineering prowess, you need to prove to us how you're going to achieve those end states.'"
– Jim Bridenstine
Next Live Events
(all times EDT)
4:33 p.m. – Liftoff
5:22 p.m. – Crew Dragon phase burn
6:05 p.m. – Far-field manual flight test
7:05 p.m. – Astronaut downlink event from Crew Dragon