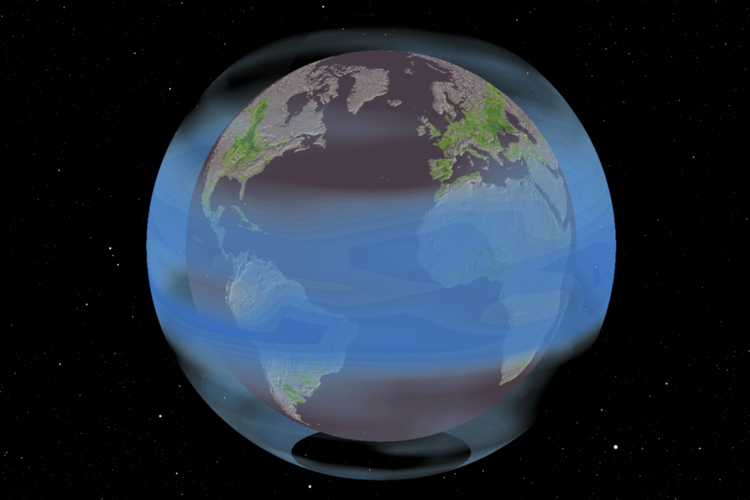 Spraying small particles into the stratosphere to lessen the sun's irradiation may result in negative effects for future agriculture, new research shows.
In order to counteract climate change, geoengineering is increasingly talked about. As Earth's temperature steadily climbs and international action to curtail heat-trapping greenhouse gases falters, climate change poses such a dire threat that scientists are now seriously investigating geoengineering as a last-ditch attempt to cool the planet.
Advertisement
One such geoengineering technique is to inject particles into the atmosphere to cool the planet and counter the warming effects of climate change. But this idea would do nothing to offset the crop damage from rising global temperatures, according to a new analysis by University of California, Berkeley, researchers.
Injecting particles in the atmosphere would lead to plants receiving less light overall for photosynthesis and what remains unclear is which effect wins out, and so whether such geoengineering would ultimately hurt or help agriculture.
By analyzing the past effects of Earth-cooling volcanic eruptions, and the response of crops to changes in sunlight, the team concluded that any improvements in yield from cooler temperatures would be negated by lower productivity due to reduced sunlight.
"Shading the planet keeps things cooler, which helps crops grow better. But plants also need sunlight to grow, so blocking sunlight can affect growth. For agriculture, the unintended impacts of solar geoengineering are equal in magnitude to the benefits,"

"It's a bit like performing an experimental surgery; the side-effects of treatment appear to be as bad as the illness."
– Lead author Jonathan Proctor, a UC Berkeley doctoral candidate in the Department of Agricultural and Resource Economics.
They found changes in sunlight due to Pinatubo had reduced crop yields whereas El Chichón caused less such harm (although that eruption was not as well measured as Pinatubo, a factor that could skew these findings). Pinatubo's dimming effect cut global corn yields by an average of 9 percent, and soy, rice and wheat by 5 percent. The results were a surprise because scientists had expected the resulting light diffusion to be more beneficial for the crops.
The team then linked maize, soy, rice and wheat production from 105 countries from 1979-2009 to global satellite observations of these aerosols to study their effect on agriculture. Pairing these results with global climate models, the team calculated that the loss of sunlight from a sulfate-based geoengineering program would cancel its intended benefits of protecting crops from damaging extreme heat.
The researchers then simulated what would happen to crops if humanity tried to mimic the sulfur injection into the atmosphere by Mount Pinatubo. They looked at a moderate climate change scenario that projects global emissions will peak around 2040 and then decline.
The results showed that geoengineering using sulfate aerosols to manage sunlight would indeed increase crop yields by mitigating some of the losses due to rising temperatures. However, the changes in sunlight exposure would offset these gains, as less light means the plants produce less food.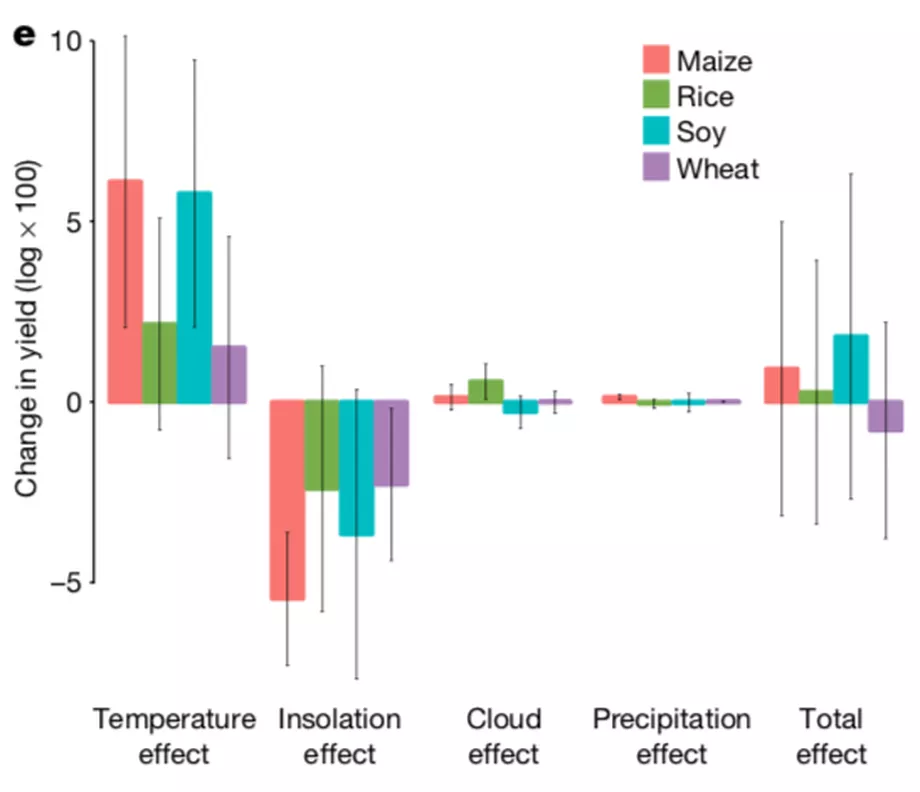 But while volcanic eruptions are the best analog scientists have to study the potential effects of geoengineering, it's not a perfect match. Geoengineering's effects may in fact be even more pronounced. Volcanic eruptions tend to destroy ozone, which would let more solar radiation reach the surface and heat Earth. Plus, volcanic clouds linger for one or two years in the atmosphere, while geoengineering would be a longer-term project.
Even still, the next big volcanic eruption will be a huge opportunity for scientists since a lot of has changed technologically since Pinatubo in 1991. There is now a satellite in space, Calypso, which has a lidar which can measure particles and their distribution, for example.
If humankind does elect to cover the skies in the hope of cooling the planet, the artificial aerosols will need constant replenishment. If we want to diminish global warming by 2 degrees Celsius, scale up the numbers: that's a synthetic Pinatubo a year.
Advertisement
Reference:
Jonathan Proctor, Solomon Hsiang, Jennifer Burney, Marshall Burke & Wolfram Schlenker, Estimating global agricultural effects of geoengineering using volcanic eruptions Published: 08 August 2018