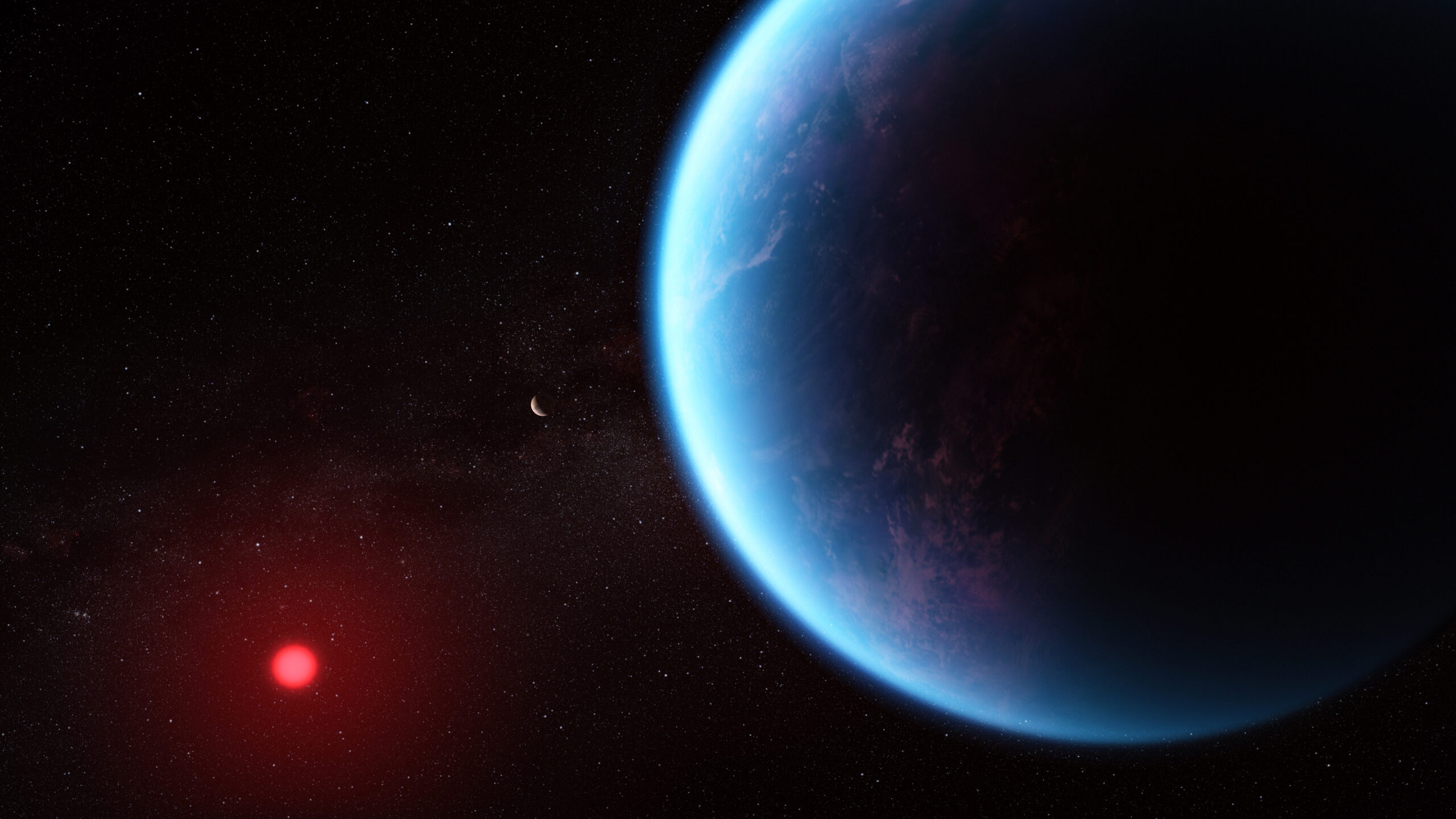 In a stunning revelation that expands our understanding of distant worlds, scientists using the James Webb Space Telescope have uncovered the presence of methane and carbon dioxide on the exoplanet K2-18b, located a staggering 120 light-years away from Earth. This groundbreaking discovery not only offers a tantalizing glimpse into the atmospheric composition of an alien planet but also raises intriguing questions about the potential for habitability beyond our solar system.
K2-18b: A Watery Exoplanet
Advertisement
K2-18b first captured the attention of astronomers when it was discovered in 2015 by NASA's Kepler Space Telescope. This distant exoplanet, situated within the habitable zone of its host star, K2-18, holds the key to understanding the conditions necessary for life beyond Earth.
Previously, researchers had detected water vapor in K2-18b's atmosphere, a critical ingredient for life as we know it. However, the recent findings using the James Webb Space Telescope have unveiled even more about this enigmatic exoplanet.
The James Webb Space Telescope: A Game Changer
Launched in December 2021, the James Webb Space Telescope represents a monumental leap forward in the field of space-based astronomy. Its advanced instruments and incredible sensitivity have enabled scientists to delve deeper into the mysteries of the universe.
One of the telescope's primary objectives is to analyze the atmospheres of exoplanets and search for signs of habitability, making it a key player in the search for extraterrestrial life.
Methane and Carbon Dioxide: Clues to Alien Environments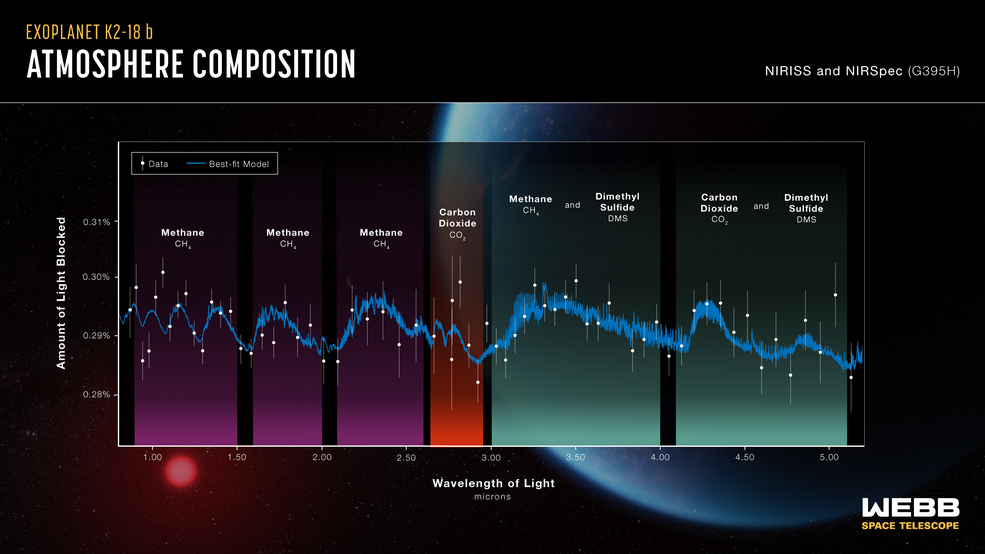 The detection of methane (CH4) and carbon dioxide (CO2) on K2-18b opens up a realm of possibilities and questions. These two molecules are fundamental in shaping the atmospheres of planets, and their presence can offer valuable insights into the conditions and history of an exoplanet.
1. The Methane Mystery: Methane is a versatile molecule that can be produced by both biological and geological processes. On Earth, it is often associated with life, as it is a byproduct of certain microorganisms. The presence of methane on K2-18b raises the intriguing possibility of biological activity, although other sources, such as volcanic or hydrothermal processes, cannot be ruled out.
2. Carbon Dioxide and Climate: Carbon dioxide is a well-known greenhouse gas, playing a pivotal role in regulating a planet's climate. The detection of CO2 on K2-18b suggests the planet has, or had, an active carbon cycle. Understanding the distribution of carbon dioxide and its relationship with temperature and climate on this exoplanet will be critical in assessing its potential habitability.
The Habitability Puzzle
While the discovery of methane and carbon dioxide on K2-18b is undeniably exciting, it is essential to remember that habitability is a complex puzzle with many pieces. Factors like the planet's size, composition, magnetic field, and the stability of its atmosphere all come into play.
Scientists will continue to scrutinize K2-18b's atmosphere, hoping to find additional clues about its habitability. Future telescopes, missions, and advancements in technology will further aid our understanding of distant exoplanets and the potential for life beyond our solar system.
The discovery of methane and carbon dioxide on K2-18b represents a significant step forward in our quest to explore and understand the vast cosmic tapestry of exoplanets. While this distant world is still shrouded in mystery, it reminds us that the universe is filled with wonders waiting to be uncovered, offering new perspectives on the possibility of life beyond Earth.
Advertisement
Reference:
Nikku Madhusudhan, Subhajit Sarkar et al. Carbon-bearing Molecules in a Possible Hycean Atmosphere https://doi.org/10.48550/arXiv.2309.05566