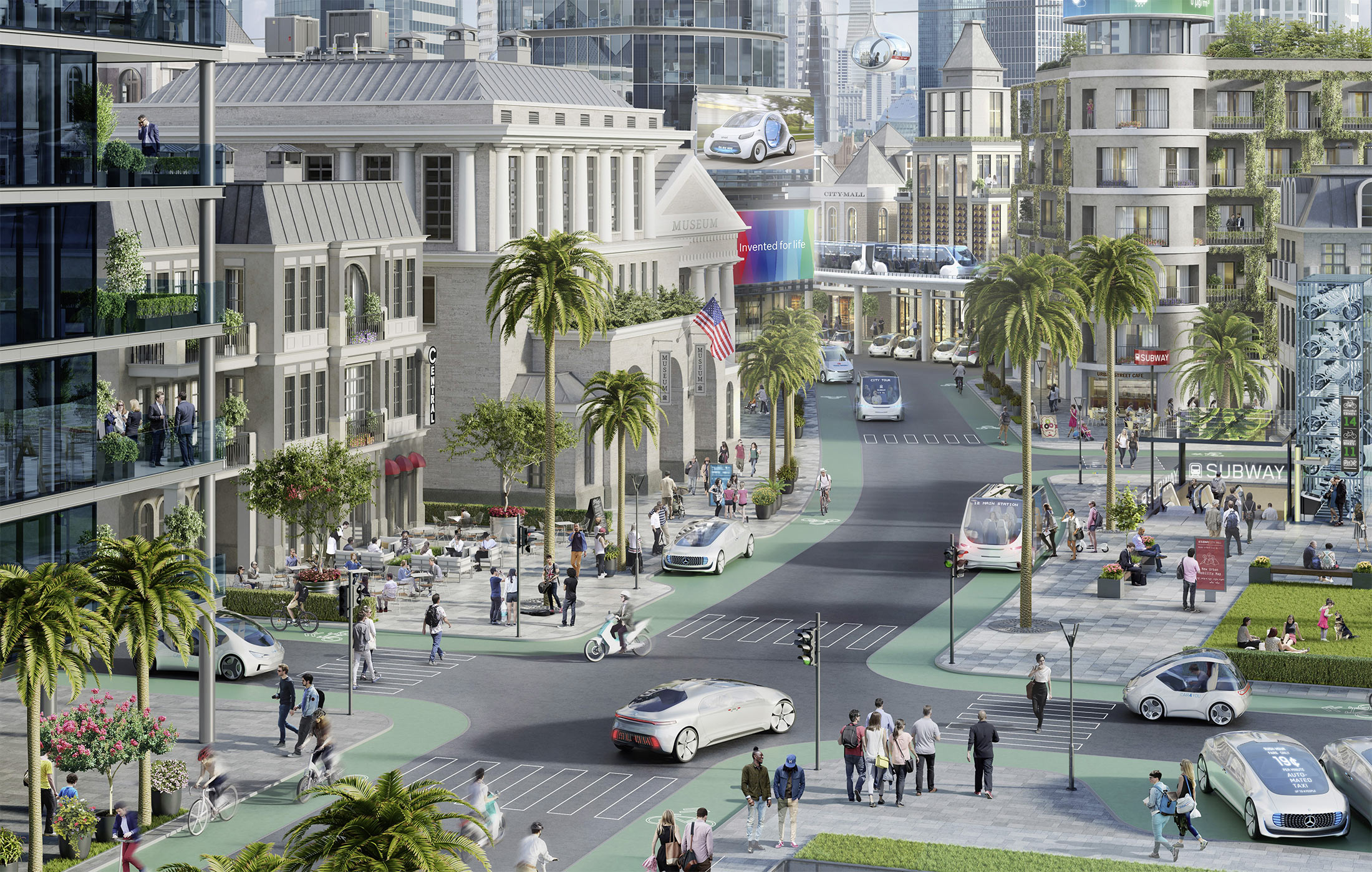 A German robotic taxi service on the roads in 2019, already. Bosch and Daimler's joint venture announced that they will test automatic vehicles in San Francisco where they will offer "shuttle service on selected routes".
Self-driving cars are coming closer to reality, according to German industrial giant Bosch who, together with Daimler, will begin testing a fleet of robotic cars next year. In a statement, both companies say that California has been chosen as a pilot area.
Advertisement
Mercedes-Benz maker Daimler and Bosch, the world's biggest car-component supplier, started working on autonomous vehicles last year. Their collaboration goal has been to develop a genuine automobile vehicle that will be able to handle all conceivable traffic situations within a decade.
Also involved is Nvidia, as a technology partner, whose A.I. platform 'Pegasus' will be used. This platform will be able to handle up to 320 billions of calculations per second in its initial version. Computer chip giant Intel and it's Mobileye automotive unit are working with German carmaker BMW and U.S. auto supplier Delphi on their own autonomous driving platform due out in 2021.
"The decisive factor is to introduce a safe, dependable and mature system,"

"Safety has the highest priority, and is the constant theme of all aspects and development stages on our way to the start of series production. If in doubt, thoroughness comes before speed."

"Developing automated driving to a level ready for series production is like a decathlon"

"It's not enough to be good in one or two areas. Like us, you have to master all disciplines. Only then will we succeed in bringing automated driving to the roads and the city safely."
– Stephan Hönle, Senior Vice President Business Unit Automated Driving at Robert Bosch GmbH.
Advertisement
The German business venture has not revealed the vehicles used for its service, how many cars, or exactly what sensors the car will have. But there will be a human safety driver in the cars, at the start.
GM has said that they will launch its robotic service without a steering wheel — road-worthy robo-taxi — in 2019. Waymo also expects to have launched their robo-taxi shortly. Another effort, backed by both Toyota Motor Corp. and BMW, has a driverless shuttle ferry workers from a parking garage in Detroit to their office.