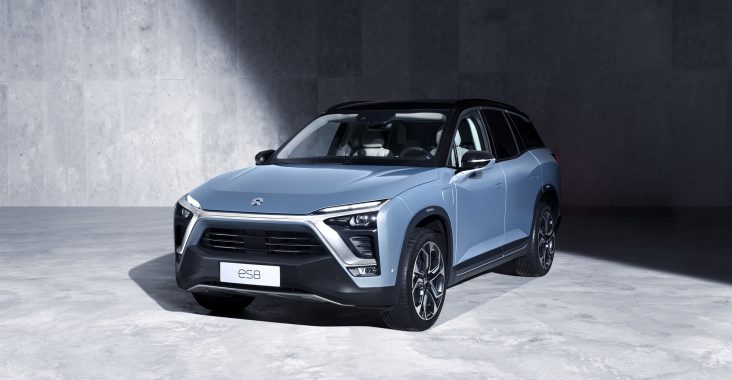 Chinese automaker NIO (formerly NextEV) officially launched its first true production car, an all-electric dual-motor SUV called the ES8 with mass production to start this autumn.
The manufacturer NIO has been developing electric cars for four years and although they haven't produced any cars, until now, they have nevertheless managed to get big headlines and also quite a lot of investor capital.
Advertisement
The company is now starting to deliver on its promises. Both figuratively and literally as they finally shared key details with the public about the car ES8 that will go into production next year. The car starts at 448,000 Chinese yuan ($68,000 USD), and the base model will have a range of 355 kilometers (about 220 miles).
Nio announced the first deliveries via Twitter, showing photos of customers syncing cars to their smartphones, and holding the "smart keys" Nio uses in place of conventional key fobs.
The Shanghai-based company has been described as a Chinese response to Tesla and looking at the specifications of ES8, it appears to be a Model X-light.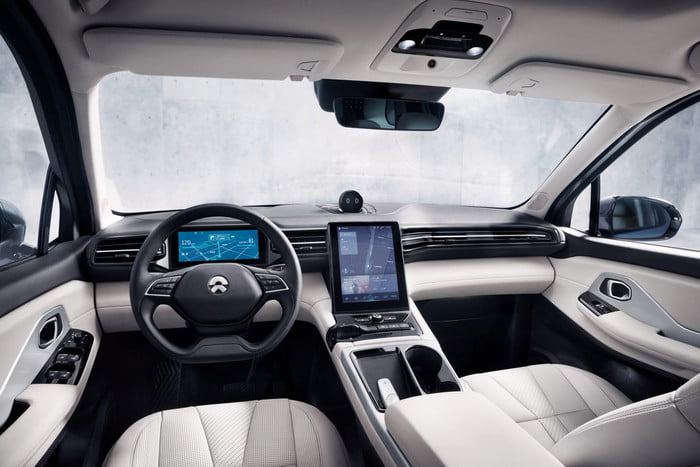 The ES8 body and chassis, both of which are all-aluminum, use an active air suspension. The interior is quite roomy and the seven seats come in leather. A heads-up display on the windshield, a wireless charging pad in the center console and is equipped with the Autonomous Driving Assistant System (AI assistant).
The car has 650 horsepower and has a range of 355 kilometers thanks to a battery pack of 70 kWh with a quick battery-swapping system that can change out the power pack in just three minutes.
Advertisement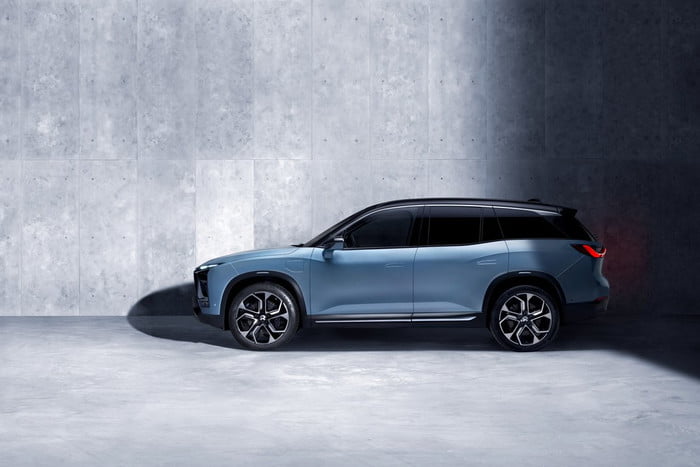 The car is however far cheaper than a Tesla. NIO costs $68,000. One reason for the lower price is that the battery is not included, but instead rented. The advantage is that you can swap it quickly, NIO plans to build 1,100 such replacement shops in China, but you can also do it yourself. China is, of course, the main market, and nothing is known yet when other countries will become relevant for marketing.
Nio was founded in 2014 as NextEV by entrepreneur William Li. It previously built an electric supercar called the EP9, which briefly held the production-car lap record at the Nürburgring. However, the EP9 was more of a showpiece than an actual production car. Nio only made 16 copies, priced at $1.48 million each.