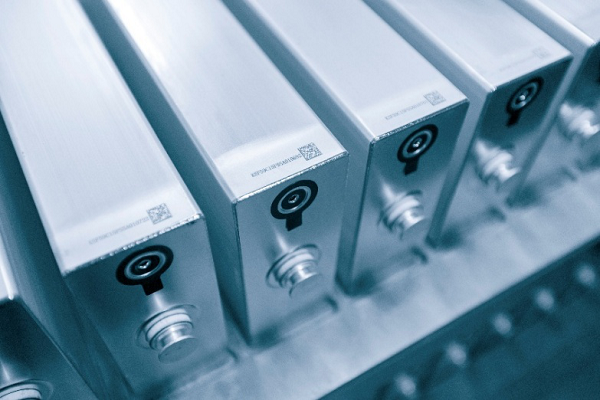 The Chinese company BYD is the world's largest manufacturer of electric cars. And soon they can also have the world's largest battery factory. The goal is that the manufacturer's total capacity should be 60 GWh in two years.
Batteries have become a strategic factor to capture market shares in the emerging and ever-expanding market for electric vehicles. Teslas Elon Musk was early to predict this crucial link and hence saw to own the production himself.
Advertisement
The Chinese electric car manufacturer 'Build Your Dreams' is of the same opinion and has now opened its third battery factory in China, the company announces.
"Electrification is a done deal as several countries have announced a deadline for the sale of internal combustion engine cars to end. Electric vehicles are on the cusp of another boom,"
– Wang Chuanfo, director of BYD, said at the factory inauguration and subsequent press release.
According to the manufacturer, the new factory in Qinghai, in western China, will be the world's largest. The factory was officially opened last week, but it will not be fully completed until 2019. As the company will continue to expand the factory while in use.
When fully completed, it will then be as big as 140 football fields (1,000,000 square meters) with a capacity of 24 GWh a year. In addition to being the largest, the factory will also be fully automated, with about 100 robots handling logistics and manufacturing.
Tesla, whose aim is to have its battery factory Gigafactory to produce battery capacity equivalent to 35 GWh (they do not reveal the current capacity). Tesla will soon have stiff competition. BYD estimates to produce 28 GWh this year, increase this to 48 GWh in 2019 and then 60 GWh in 2020.
Advertisement
But even if they beat Tesla in production, they will not be the biggest in 2020. Chinese battery manufacturer CATL (that are also building a 24 GWh factory) expects their production capacity to be 88 GWh by 2020.
Rising ownership of electric-powered vehicles in China, where the government has thrown its weight behind the industry's growth, has spurred the expansion of battery makers such as BYD and Contemporary Amperex Technology Co., whose rapid production ramp-up turned it into the nation's biggest maker of battery cells for electric cars.