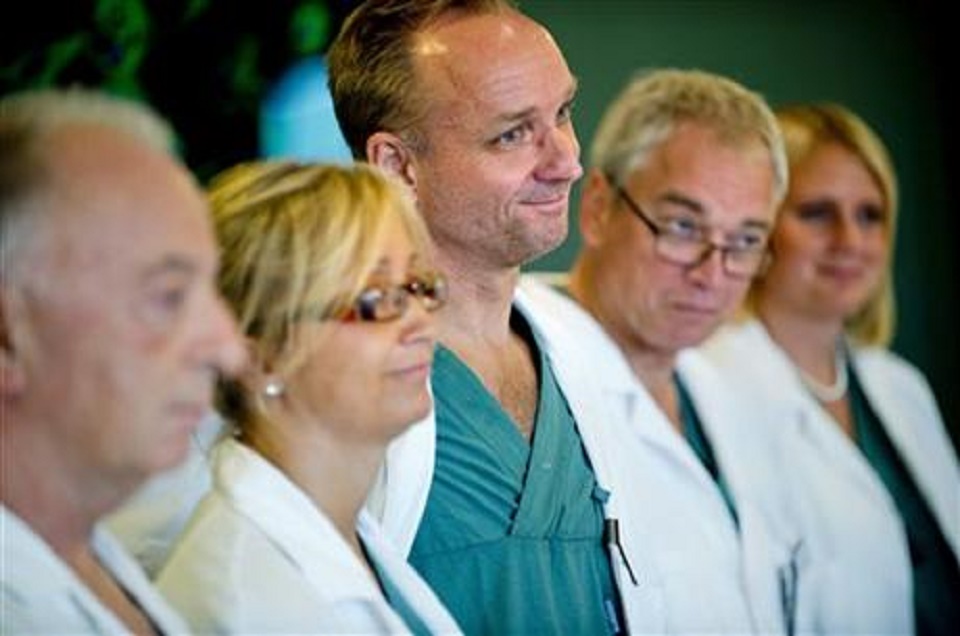 Two Swedish women are carrying the wombs of their mothers after the world's first mother-to-daughter uterus transplants.
Performed at the Sahlgrenska Hospital Univerisity of Gothenburg, Sweden. The two women got new uteruses transplanted by a team of researchers, doctors, and specialists.
Advertisement
More than ten surgeons participated in the surgery, which was carried out without any complications.
The two woman in their early 30s received their new uteruses during the past weekend, one of them born without a uterus, the other woman had her surgically removed after being hit by cervical cancer.
There have been very few uterine transplants in the world and this was, therefore, the first between mother and daughter.
Mats Brännström professor of gynecology and obstetrics at the University of Gothenburg says that "The women are doing well but are tired after the operation".
And the mothers who donated their uteruses will be able to go home within a few days.
Advertisement
Michael Olausson, one of the Swedish surgeons, told The Associated Press; "We are not going to call it a complete success until this results in children," "That's the best proof.".
____________________________________
Click here to view a video by Sahlgrenska on the transplantation research process.
__________________