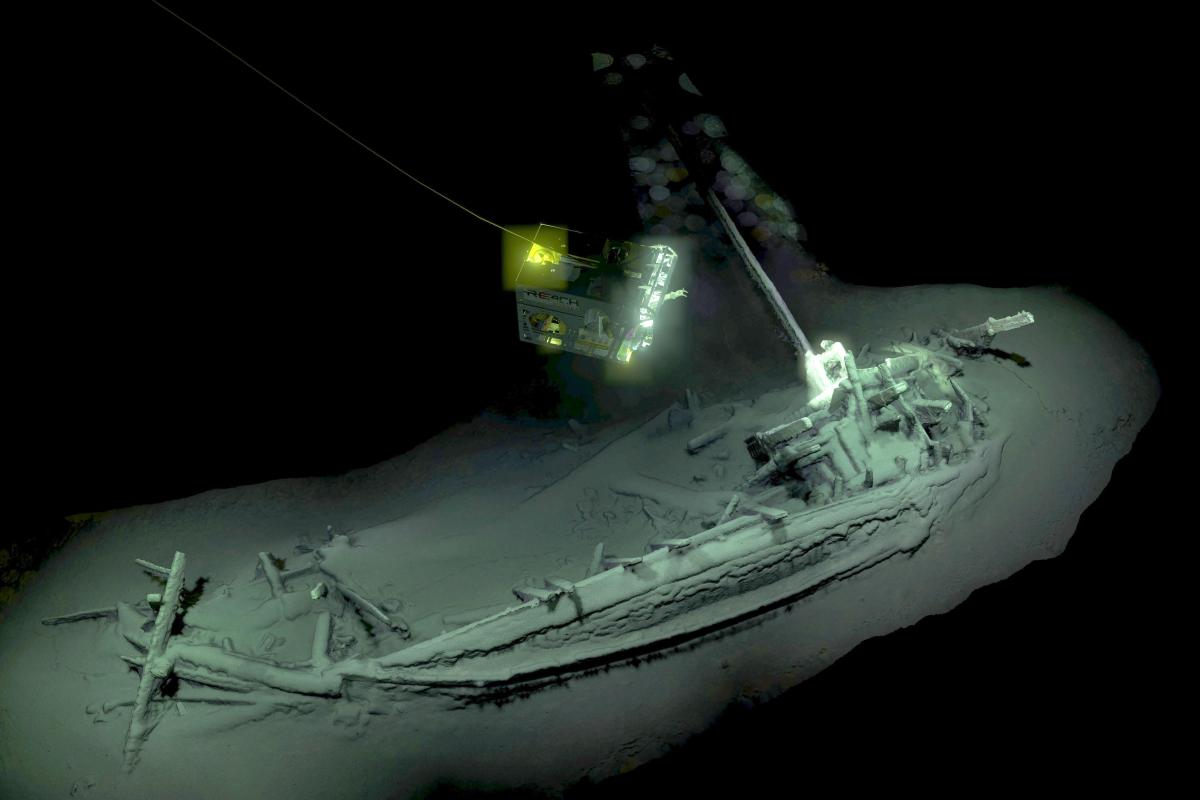 A team of maritime archaeologists, scientists, and surveyors have discovered at the bottom of the Black Sea what is thought to be the oldest intact shipwreck – at a whopping 2,400 years.
A team of researchers from Britain and Bulgaria found the skeleton of an ancient trading vessel during an exhaustive survey of 2000 square kilometers of seabed.
Advertisement
The 23-meter (75 feet) vessel, thought to be ancient Greek, was discovered with its mast, rudders and rowing benches all present and correct just over a mile below the surface. A lack of oxygen at that depth preserved it, the researchers said.
"A ship surviving intact from the classical world, lying in over 2km of water, is something I would never have believed possible,"

"This will change our understanding of shipbuilding and seafaring in the ancient world."
– Professor Jon Adams said, he is the principal investigator with the Black Sea Maritime Archaeology Project (MAP), the team that made the find.
The team reportedly said they intended to leave the vessel where it was found, but added that a small piece had been carbon dated by the University of Southampton and claimed the results "confirmed [it] as the oldest intact shipwreck known to mankind".
Advertisement
The ship is lying on its side with its mast and rudders intact, has been dated back to 400 BCE – to a time when the Black Sea was a trading hub filled with Greek colonies.
The team said the data would be published at the Black Sea MAP conference at the Wellcome Collection in London later this week.