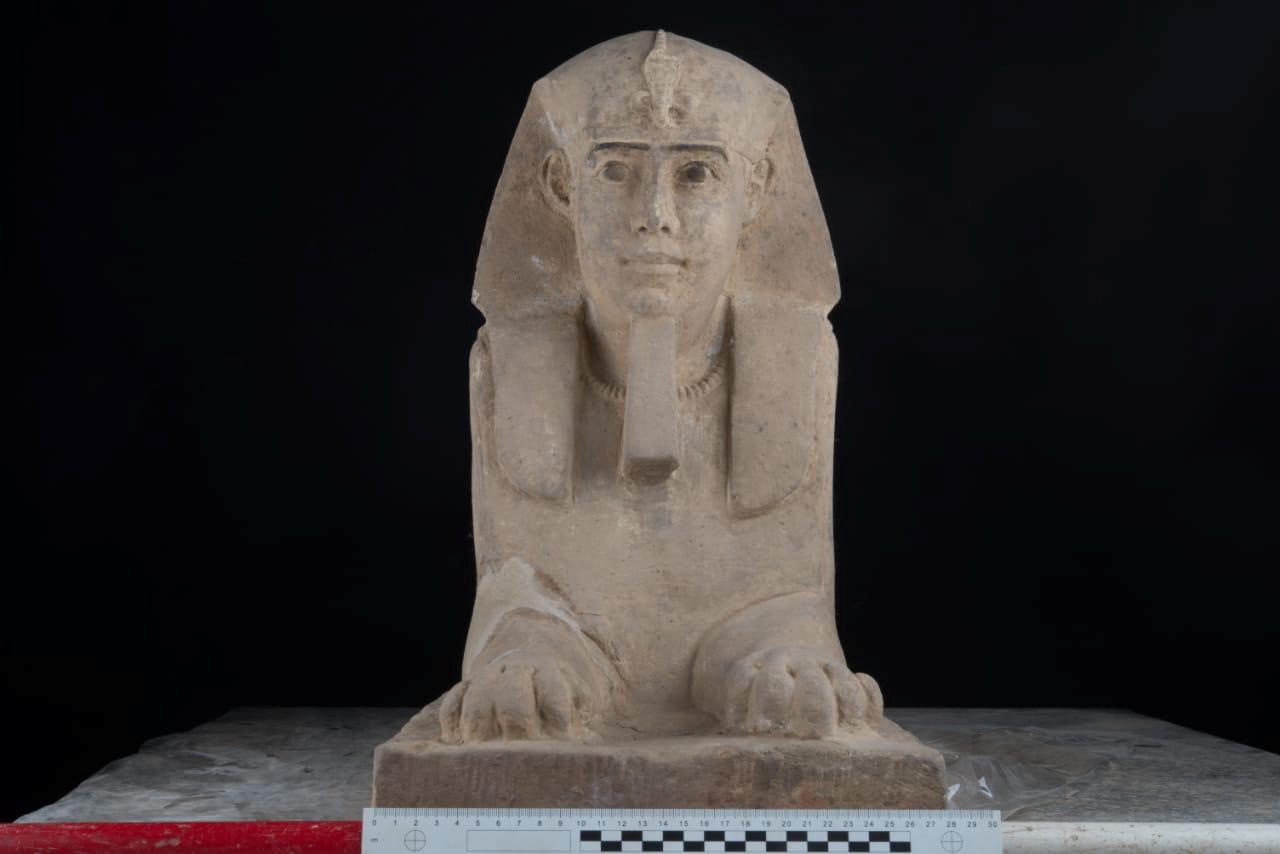 Egyptian archaeologists have discovered a statue of a sphinx while draining water from the pharaonic temple of Kom Ombo near the southern city of Aswan.
The antiquities ministry said the statue of the mythical beast, which measures about 28cm (11in) wide and 38cm tall, was made of sandstone.
Advertisement
The Egyptian archaeological mission working on the project of reducing the groundwater level in Kom Ombo temple in Aswan uncovered a Sandstone statue of a Sphinx. pic.twitter.com/HEUVUaobOW

— Ministry of Antiquities (@AntiquitiesOf) September 18, 2018
It probably dates back to the Greco-Macedonian Ptolemaic dynasty, which ruled Egypt from 305 BCE until 30 BCE.
The more than 2,000-year-old sandstone statue was revealed during work to lower the groundwater level in an ancient temple.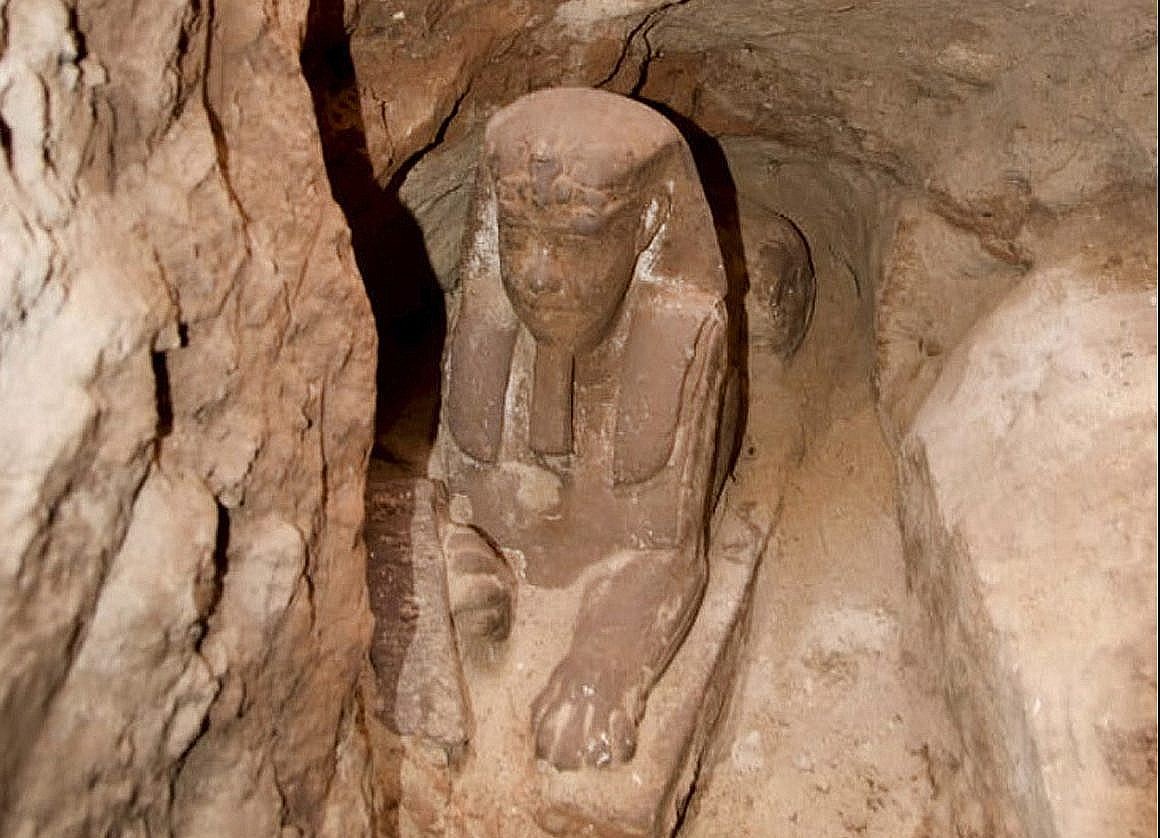 Advertisement
Egypt's Ministry of Antiquities said on its Facebook page that the sphinx was found on the southeastern side of the Kom Ombo temple near the southern city of Aswan.
Images released by the ministry show a classic sphinx, with the body of a lion and the head of a human, wearing a snake crown and headdress. The statue appears to be mostly intact.