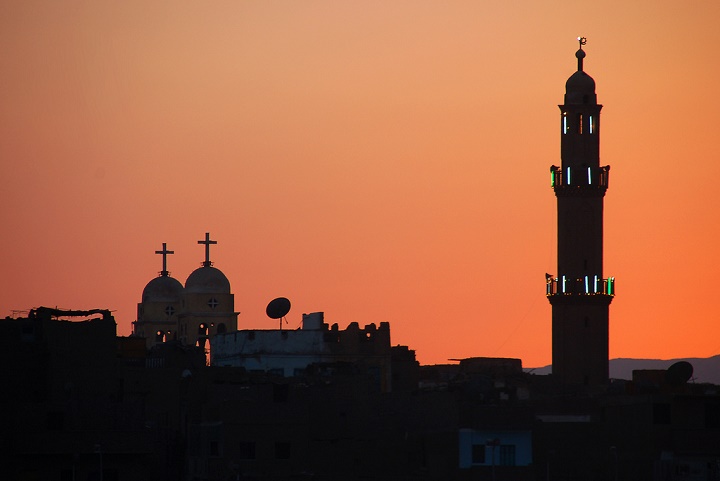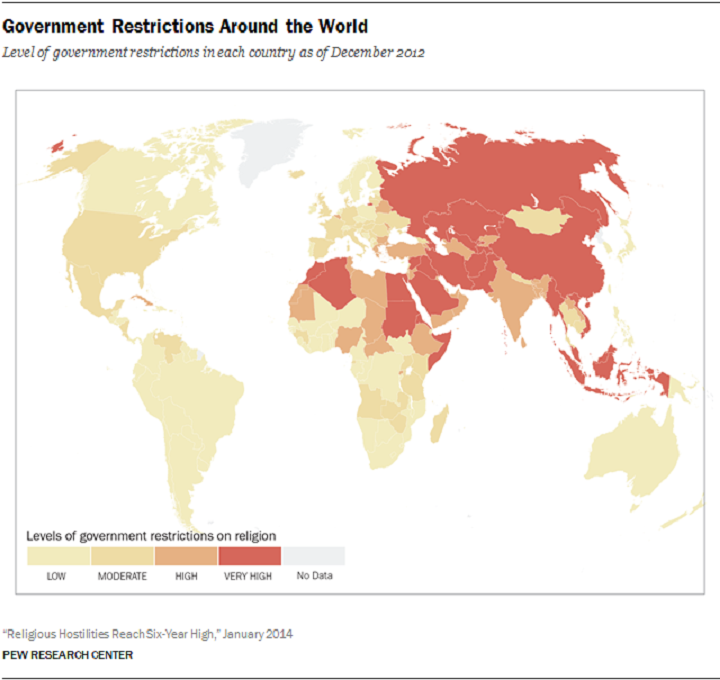 The proportion of countries that are characterized by social conflict with religious elements increases.
This, according to ongoing studies of 198 countries for which 20 percent of the social conflicts were marked by religious elements in 2007.
Advertisement
Since then, this proportion has increased to 33 percent and the proportion of the world population that lives in countries with religious conflicts have increased from 45 to 74 percent.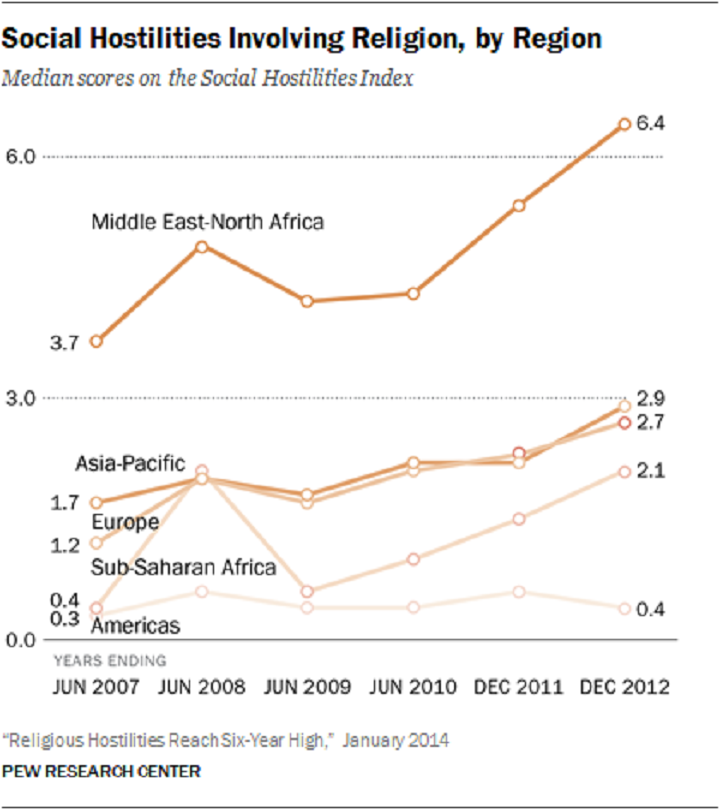 These numbers are explained in part by the situation that has emerged in the middle east and northern Africa in recent years.
The situation for religious minorities has deteriorated in many countries. Riots and lynchings with religious motives have increased and such violence characterizes twice as many countries now as in 2007.
Advertisement
More and more countries are marked by conflicts and tensions regarding women's dress. More countries are now characterized with government restrictions on religious clothing.
_____________
Religious Hostilities Reach Six-Year High
__________________________