Scientists have found a letter from Mussolini in Rome, that was to tell future generations about fascism.

In 1932, Benito Mussolini raised a 36-meter tall obelisk of marble at the sports stadium Foro Italico in Rome. The obelisk was to symbolize the power of fascism.
Advertisement
But what many are not aware of is that Mussolini had hidden a piece of parchment in a metal box under the obelisk: A secret message that would consolidate Mussolini as the savior for future generations.
The parchment was written by a classical scholar, Aurelio Giuseppe Amatucci and contains 1,200 words, as it describes – among other things – Mussolini as a leader. The researchers found the parchment following clues in sources from libraries and archives in Rome.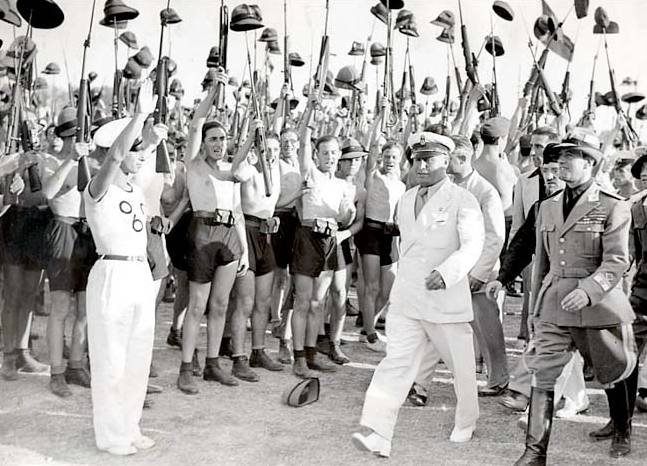 Written in three parts:
The first is a general history of the achievements of fascism and the rise of Mussolini. It describes Italy as on the brink of disaster following World War One only to be rescued by Mussolini, "regenerating the country through his superhuman insight and resoluteness", said Dr. Han Lamers, who works at Humboldt University Berlin and Catholic University of Leuven."The text presents Mussolini as a kind of new Roman emperor, but also, by using biblical language, as the savior of the Italian people."
The second section concerns the Fascist Youth Organisation (the obelisk was being constructed at its headquarters) and youth programs.
The third part deals with the construction of the Foro Italico – then known as the Foro Mussolini – and the erection of the obelisk.
Mussolini saw himself as a new Roman emperor and was convinced that his message would be read if the obelisk, and thus fascism, fell. He would never be forgotten, and it was certainly no accident that the letter was written in Latin, according to Lamers.
Latin was the language of the Roman Empire, glorified by the fascists who aimed to recreate it. It was also a language that was considered to be immortal and therefore well suited as a message for the future.
The text parchment is still there, as it is indeed unreachable without potentially damaging the massive obelisk, left as a reminder of history.
Advertisement
Reference: