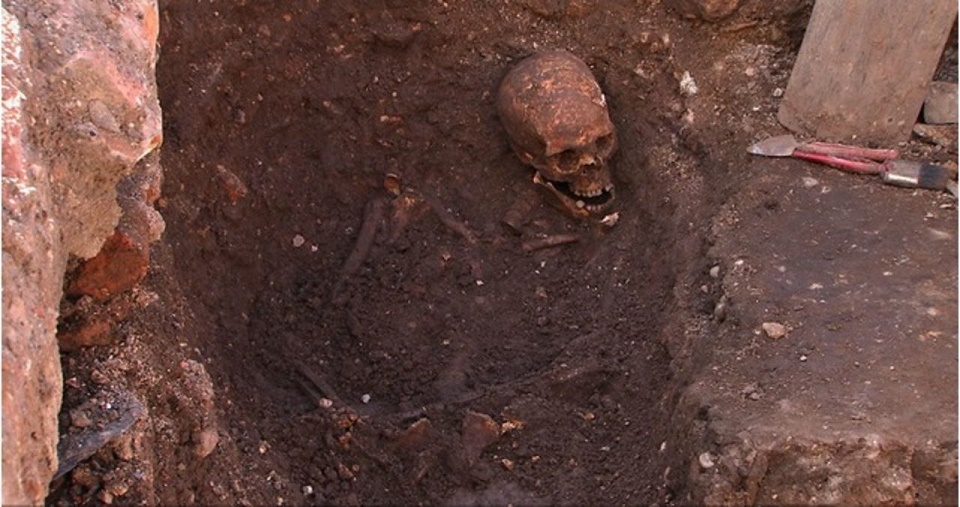 The remains of Richard the third has been found in a parking lot. Archaeologists from the University of Leicester announced yesterday that they have determined that the previously found remains under a parking lot in Leicester, does indeed belong to be the former British King Richard III.
Advertisement
The University team compared the DNA of the remains with a 55-year-old carpenter in London that is directly related to the king's sister, Anne of York. Since all the king's male relatives were executed, no directly related males exist today. But the archaeologists now say that they are almost one hundred percent confident that the remains they found really are those of Richard III.
Richard III (1452–1485) was King of England for only two years. From 1483 to the year 1485, when he died in the Battle of Bosworth Field. A battle that took place where the parking lot in Leicester is found today.
He was the last king of the House of York and the last of the Plantagenet dynasty. The battle of Bosworth Field was the decisive battle in the War of the Roses and is sometimes regarded as the end of the Middle Ages in England.
Advertisement
The War of the Roses was a series of dynastic wars fought between supporters of two rival royal houses of House of Plantagenet: the houses of Lancaster and York (with heraldic symbols that had a "red" and a "white" rose, respectively) for the throne of England. Richard III was also the subject of the play Richard III by William Shakespeare.
______________________________
http://www.le.ac.uk/richardiii/
_______________