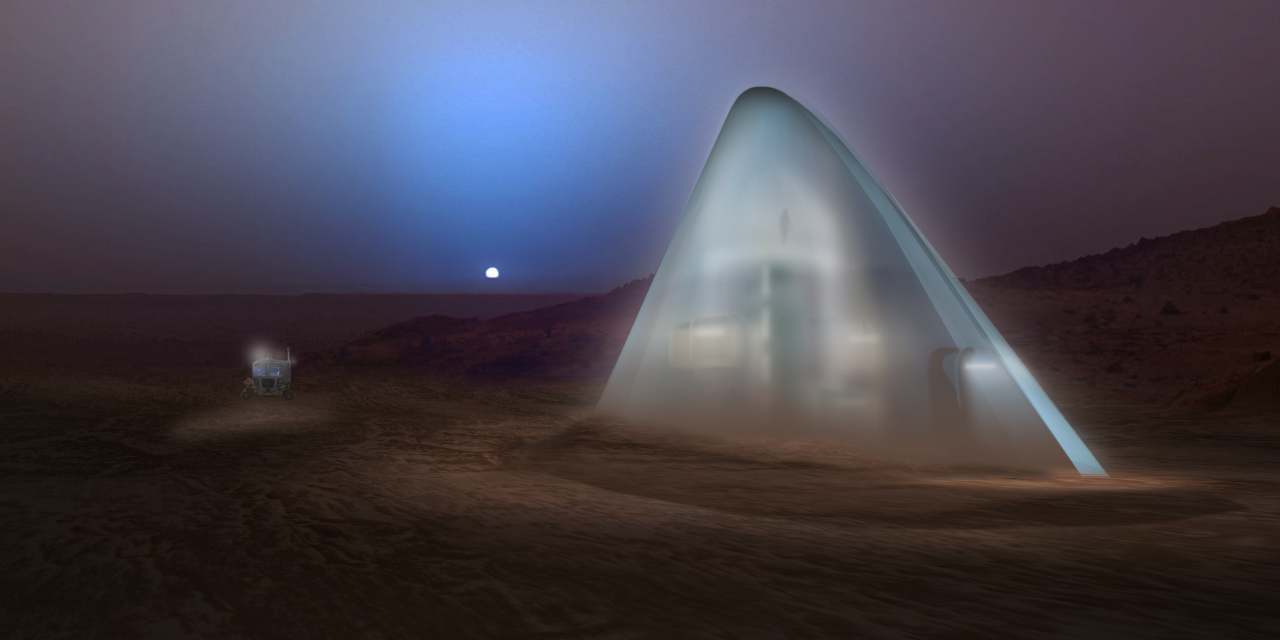 The discovery of liquid water on Mars earlier this week is certainly great news for future settlers, but as it turns out, we will need more than just H2O to actually live there. We need a place to live, infrastructure and buildings – which turns out to be quite difficult considering that these will be the first ever constructed on an alien planet.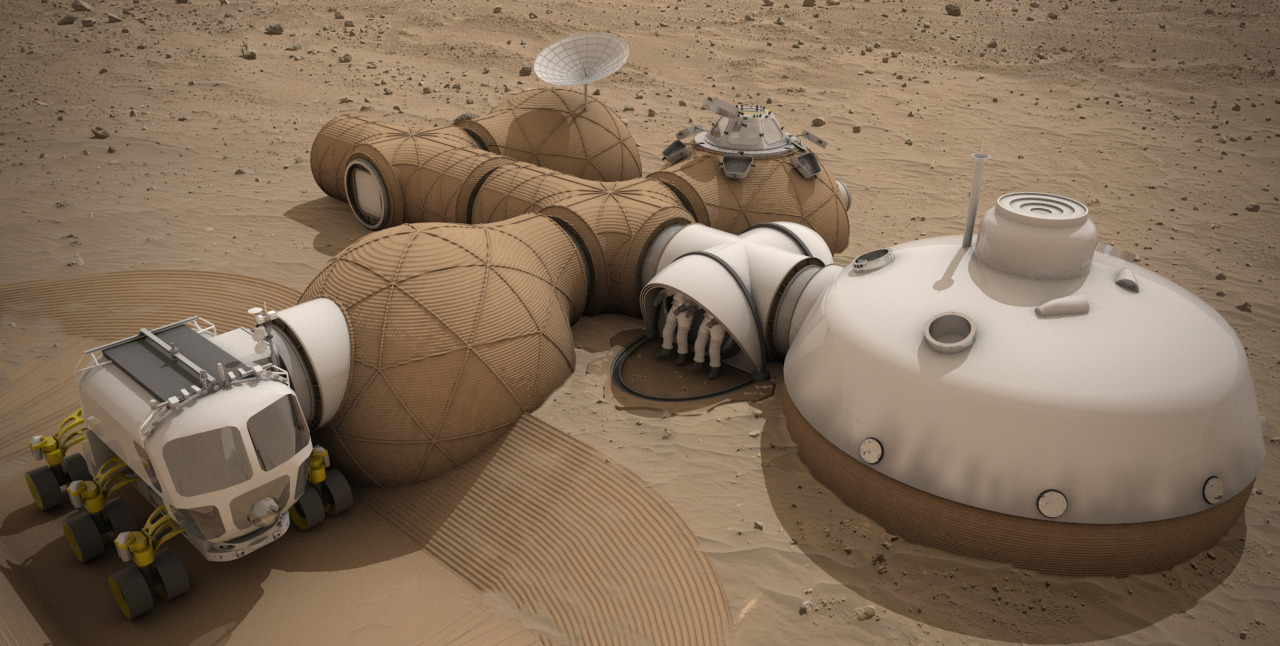 Now, NASA has awarded three teams a total of $40,000 in the first stage of a 3-D Printed Habitat Challenge Design Competition. Let's have a closer look at these three contenders for a future martian colony.
Advertisement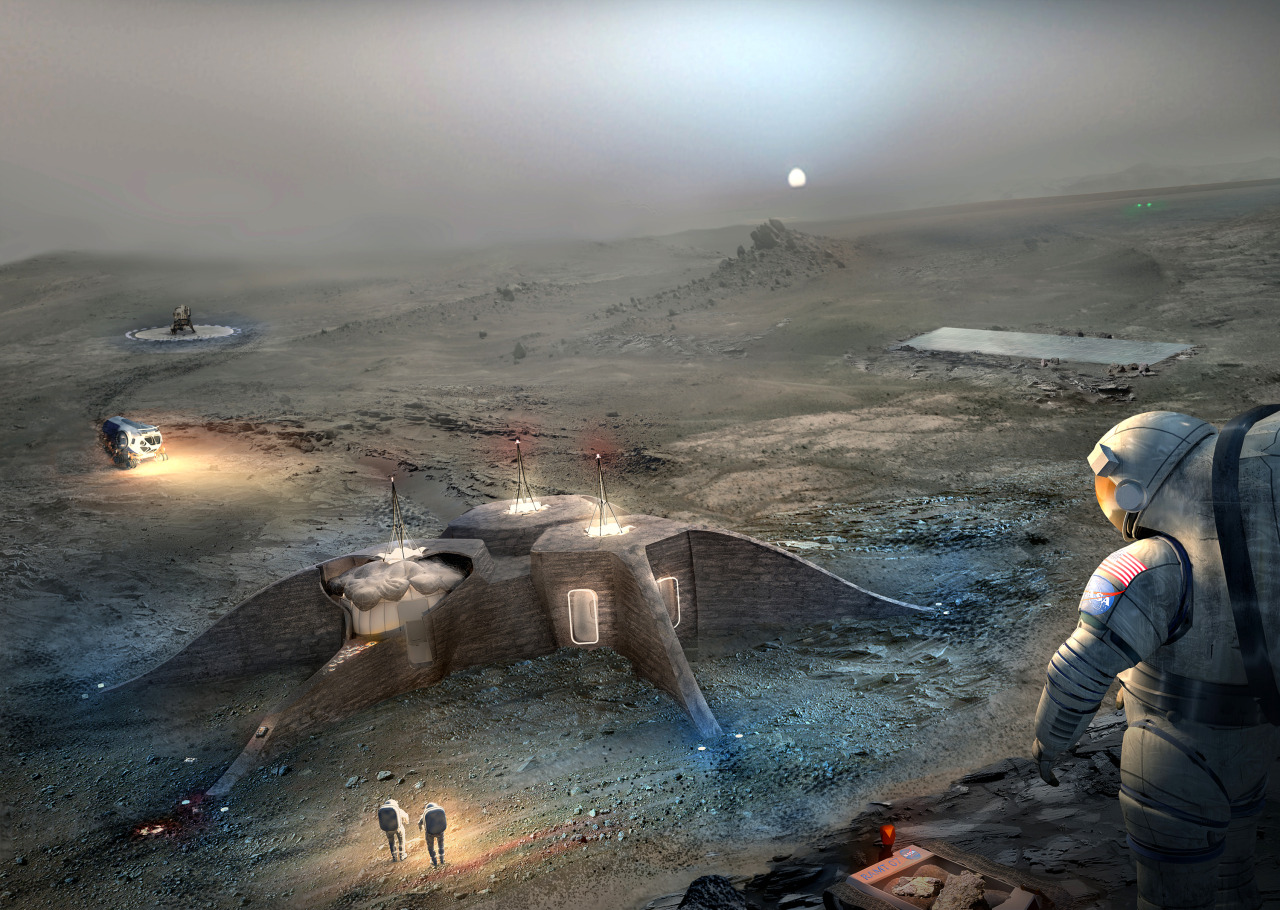 "The creativity and depth of the designs we've seen have impressed us," said Centennial Challenges Program Manager Monsi Roman. "These teams were not only imaginative and artistic with their entries, but they also really took into account the life-dependent functionality our future space explorers will need in an off-Earth habitat."
The 3D-Printed Habitat Design Challenge is part of NASA's Centennial Challenges program, which is a NASA space competition inducement prize contests for non-government-funded technological achievements. A NASA version of X-Prize if you like. The 3D-Printed Habitat Design Challenge is designed to advance technology needed to create sustainable housing solutions for Earth and beyond.
Since shelter is among the most basic and crucial of human needs, NASA needs to find the most efficient solution, packing enough materials and equipment to build a habitat on a distant planet, but not waste precious volume that compete with other valuable cargo used for other life-sustaining provisions. The ability to manufacture a habitat using indigenous materials with 3D-printing, combined with other materials – would certainly be invaluable.
Advertisement
Hit the link below for more information.
_______________
NASA Awards Top Three Design Finalists in 3-D Printed Habitat Challenge
______________________________