The first floating wind farm is beginning to take shape outside Scotland's northeastern coast.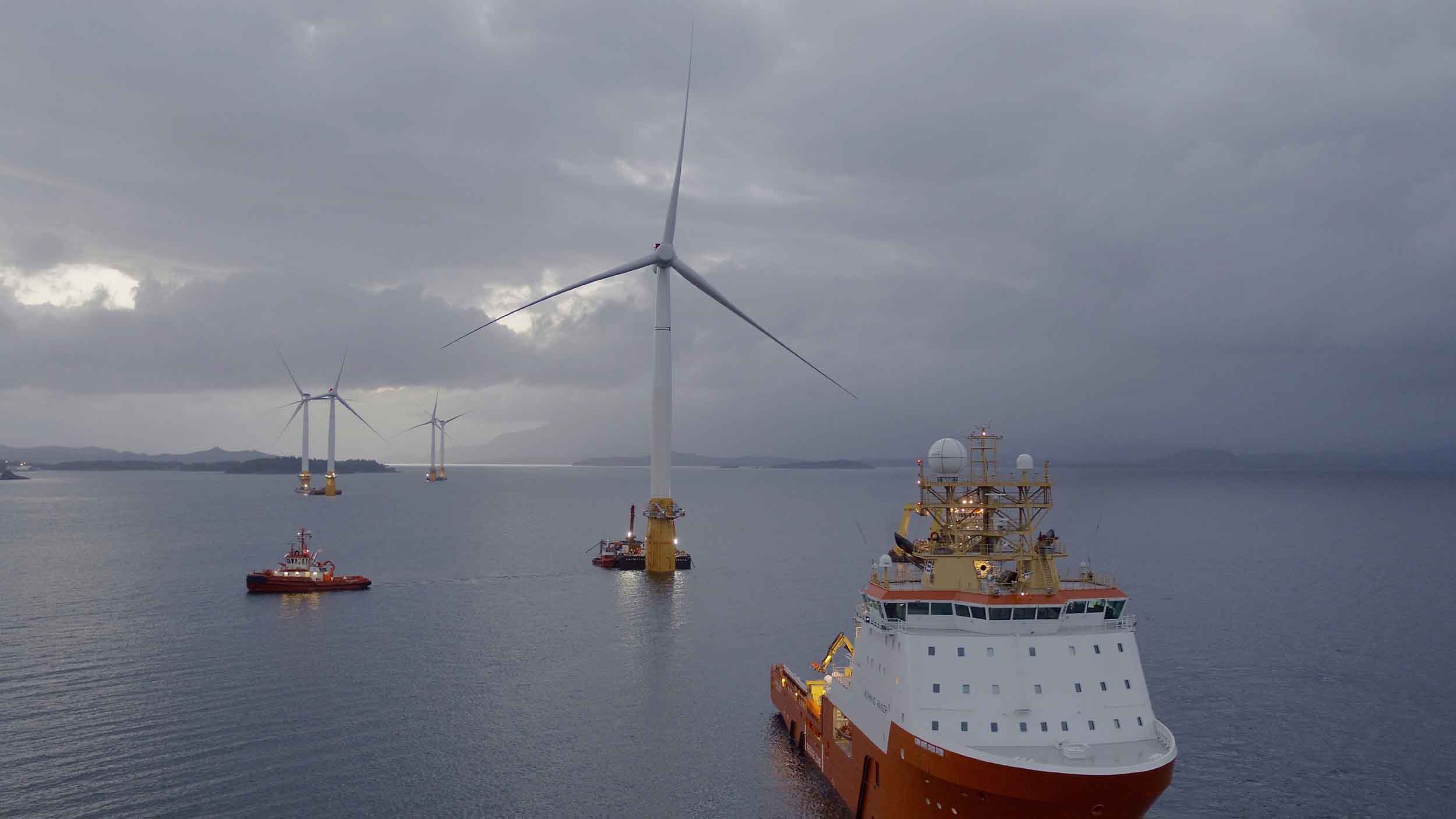 The new wind farm will be built 25 kilometers from the coastline in Peterhead, Scotland.
Advertisement
The first wind turbine has been moved from Norway to Scotland already and at the end of the month, the remaining four turbines will be transported.
The wind turbines used today at sea are stationed on the sea floor, which means they can not be placed in too deep water. However, the new floating wind turbines can be placed anywhere, which also makes it possible to move them between to different locations.
Each turbine is 175 meters high and weighs 11,500 tonnes, with a large buoy to keep it upright. The turbines also make use of a new blade technology, making the blades twist in order to lessen the impact of wind and currents.
All five turbines are assembled outside Stord in Norway, then individually towed to Scottish waters. With each turbine journey taking 4 days of sailing across the North Sea.
Turbine installation is scheduled to be finished by the end of August and when all wind turbines are in place, the technical development project begins to ensure that the wind farm is able to meet the conditions at sea
Advertisement
Construction of the project has begun at an encouraging time for renewable energy in Scotland, as we have written earlier, The worlds 'most powerful' tidal turbine is being tested in Orkney and The Tide is Shifting for Tidal Power in Britain.
The BBC reports.