Three Norwegian companies will begin building a freight-ships that will run without a crew.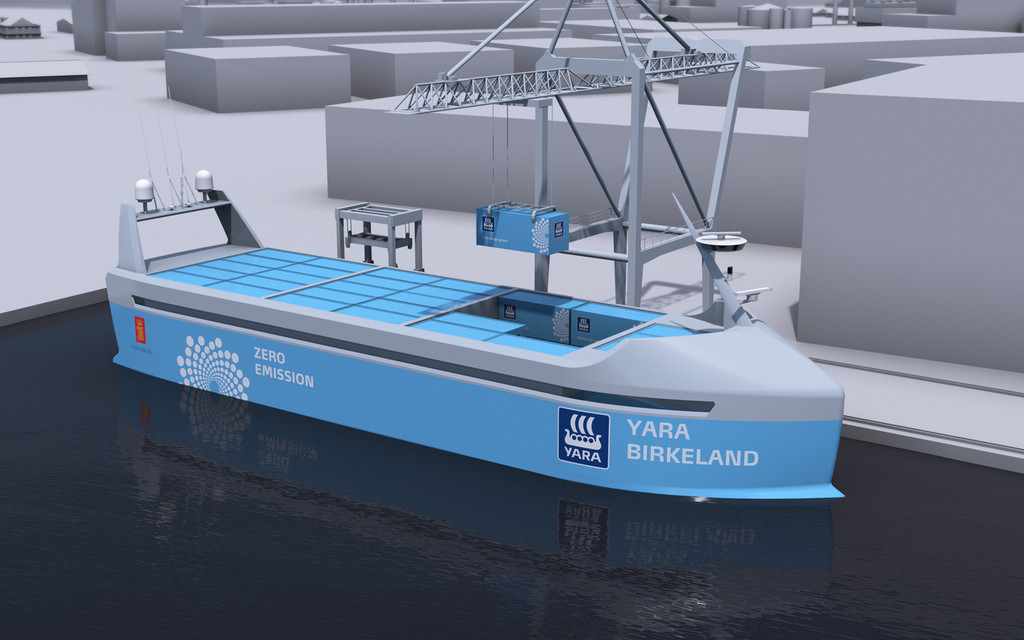 Norwegian companies, Birkeland, Yara International and Kongsberg Gruppen are taking the lead in the race to build the world's first crewless, autonomously operated ship, an advance that could mark a turning point in seaborne trade The Wall Street Journal reports.
Advertisement
The construction of the shipping vessel dubbed the "Tesla of the Seas," by the Yara Birkeland, will be propelled entirely on electricity and able to traverse the seas without a crew.
The ship will have a range of more than 65 nautical miles, it will be able to haul roughly 100 containers at a speed of 12 to 15 knots.
The idea is for the autonomous ship to transport fertilizer from Yara's factory to other major ports in Norway. Among other things, it is estimated to save the company 40,000 truck journeys per year.
Advertisement
The ship is planned to start shipping gods next year already, but at the start with a crew. However, by 2020, the hope is that the freight carrier can run on its own without people aboard using AI; GPS, radar, cameras, and sensors.
Norway is also a leader in the adoption of electric cars thanks to generous tax incentives and has also experimented with electric-powered ferries to cross its famous fjords.