The Larsen C ice shelf crack has now begun to spread faster and branches out, researchers announced this Wednesday.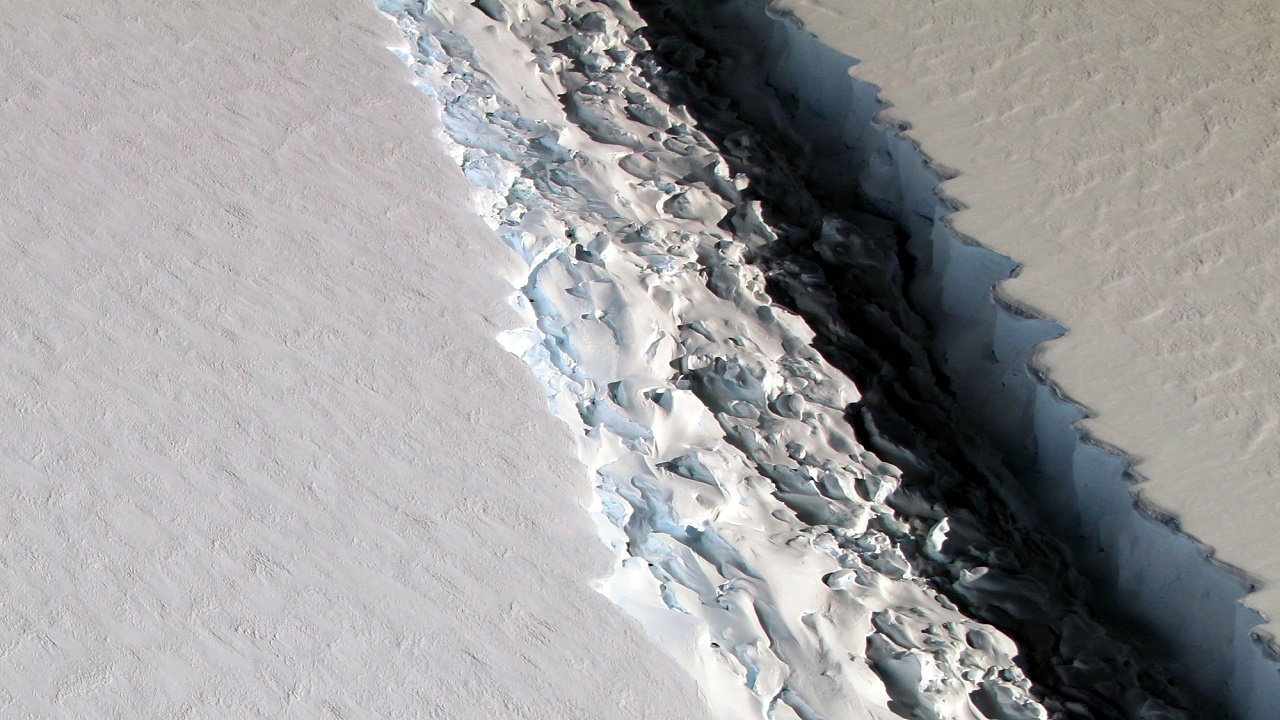 As reported on earlier, the Larsen C ice shelf is breaking apart in northeastern Antarctica. The big crack was discovered in 2014 but movements in the glacier have now increased.
Advertisement
Project MIDAS is a UK-based Antarctic research project, investigating the effects of a warming climate on the Larsen C ice shelf in West Antarctica. They continually monitor the development of the rift and assess its ongoing impact on the ice shelf and regularly update their twitter feed.
The MIDAS scientists reported they had observed the new rift, or crack, on the ice shelf, based on synthetic aperture radar (SAR) interferometry from ESA's Sentinel-1 satellites. The new rift is about 10 kilometers (6.2 miles) behind the previous tip, heading towards the ice-front.
"It's taking basically a sharp hook toward the calving front,"
– Dan McGrath, a geophysicist at the US Geological Survey.
If the crack continues to grow, a giant iceberg will be broken off. This iceberg is estimated to become around 6,500 square kilometers. To put that size into perspective, it would be 75 times the size of Manhattan island, or about the size of New Jersey or Greek island Crete.
Advertisement
The iceberg would be 300,000 times larger than the iceberg that sunk Titanic. One of the largest shelf glaciers in Antarctica would be also be severely destabilized.
The crack opens up at a pace of one meter a day. According to Dan McGrath, the increasing spread suggests that the iceberg will be broken by soon, perhaps this summer already.
Larsen C Ice Shelf rift update: No major advance since February, but #Sentinel1 InSAR shows the rift branched in the last 6 days @ESA_EO pic.twitter.com/7rhjcGjnKs

— Adrian Luckman (@adrian_luckman) May 1, 2017
Professor Adrian Luckman
is head of the MIDAS project and based at the Swansea University College of Science.