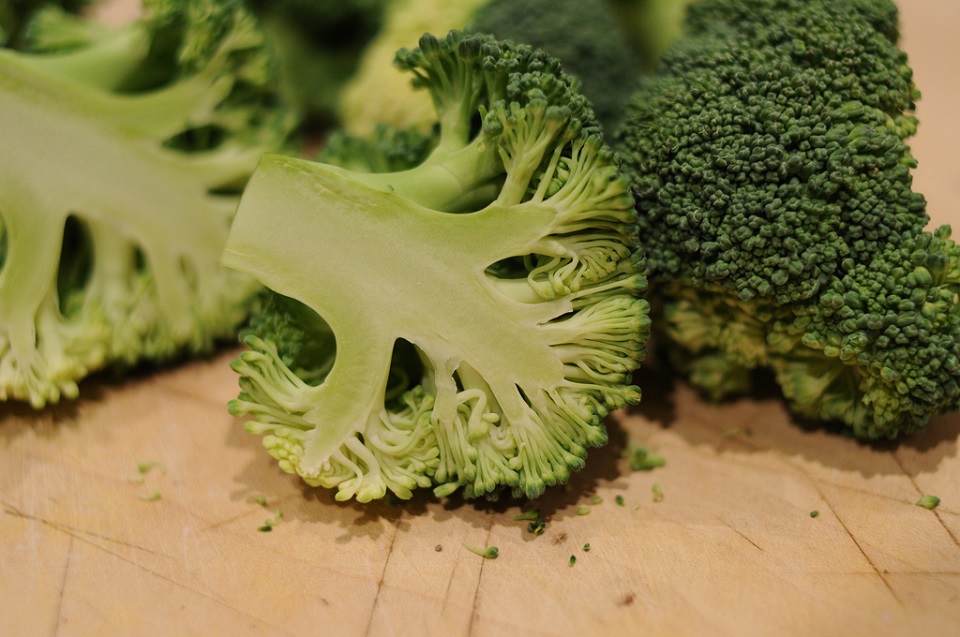 The bacteria Helicobacter pylori is actually the cause behind most cases of stomach cancer. It is unclear how yet, one hypothesized mechanism involves the enhanced production of free radicals, the other proposed mechanism induce inflammation via so-called adhesion proteins. More than 50% of the world's population harbor H. pylori in their upper gastrointestinal tract but over 80% of these infected peoples show no symptoms.
In a recent study by scientists at the Johns Hopkins University School of Medicine, broccoli was showed to protect against this type of bacteria in human subjects. The researchers enrolled 48 Helicobacter-infected Japanese men and women and randomly assigned them to eat 70 grams of fresh broccoli sprouts daily for eight weeks or an equivalent amount of alfalfa sprouts.
Advertisement
The study shows that eating a daily dose of broccoli sprouts reduced by more than 40 percent the level of HpSA, which is a highly specific measure of the presence of components of Helicobacter pylori, shed into the stool of infected people.
There was no HpSA level change in control subjects who ate alfalfa sprouts. The HpSA levels returned to pretreatment levels eight weeks after people stopped eating the broccoli sprouts, suggesting that although they reduce H. pylori colonization, they do not eradicate it.
Broccoli has large flower heads, which is usually green in color, they are arranged on branches sprouting from a thick stalk. These flower heads are surrounded by leaves. and the heads are filled with glucosinolate which is broken down to sulforaphane when chewing them. This sulforaphane that is a is an organosulfur compound, has been showed to inhibit infection by the H. pylori bacteria and protect against stomach cancer.
Advertisement
As Jed Fahey, Sc.D., a faculty research associate in the Department of Pharmacology at Johns Hopkins School of Medicine says; "Broccoli has recently entered the public awareness as a preventive dietary agent. This study supports the emerging evidence that broccoli sprouts may be able to prevent cancer in humans, not just in lab animals"
Abstract
The isothiocyanate sulforaphane [SF; 1-isothiocyanato-4(R)-methylsulfinylbutane] is abundant in broccoli sprouts in the form of its glucosinolate precursor (glucoraphanin). SF is powerfully bactericidal against Helicobacter pylori infections, which are strongly associated with the worldwide pandemic of gastric cancer. Oral treatment with SF-rich broccoli sprouts of C57BL/6 female mice infected with H. pylori Sydney strain 1 and maintained on a high-salt (7.5% NaCl) diet reduced gastric bacterial colonization, attenuated mucosal expression of tumor necrosis factor-α and interleukin-1β, mitigated corpus inflammation, and prevented expression of high salt-induced gastric corpus atrophy. This therapeutic effect was not observed in mice in which the nrf2 gene was deleted, strongly implicating the important role of Nrf2-dependent antioxidant and anti-inflammatory proteins in SF-dependent protection. Forty-eight H. pylori–infected patients were randomly assigned to feeding of broccoli sprouts (70 g/d; containing 420 μmol of SF precursor) for 8 weeks or to consumption of an equal weight of alfalfa sprouts (not containing SF) as placebo. Intervention with broccoli sprouts, but not with placebo, decreased the levels of urease measured by the urea breath test and H. pylori stool antigen (both biomarkers of H. pylori colonization) and serum pepsinogens I and II (biomarkers of gastric inflammation). Values recovered to their original levels 2 months after treatment was discontinued. Daily intake of sulforaphane-rich broccoli sprouts for 2 months reduces H. pylori colonization in mice and improves the sequelae of infection in infected mice and in humans. This treatment seems to enhance chemoprotection of the gastric mucosa against H. pylori–induced oxidative stress.
______________________________
Dietary sulforaphane-rich broccoli sprouts reduce colonization and attenuate gastritis in Helicobacter pylori-infected mice and humans.
______________________________