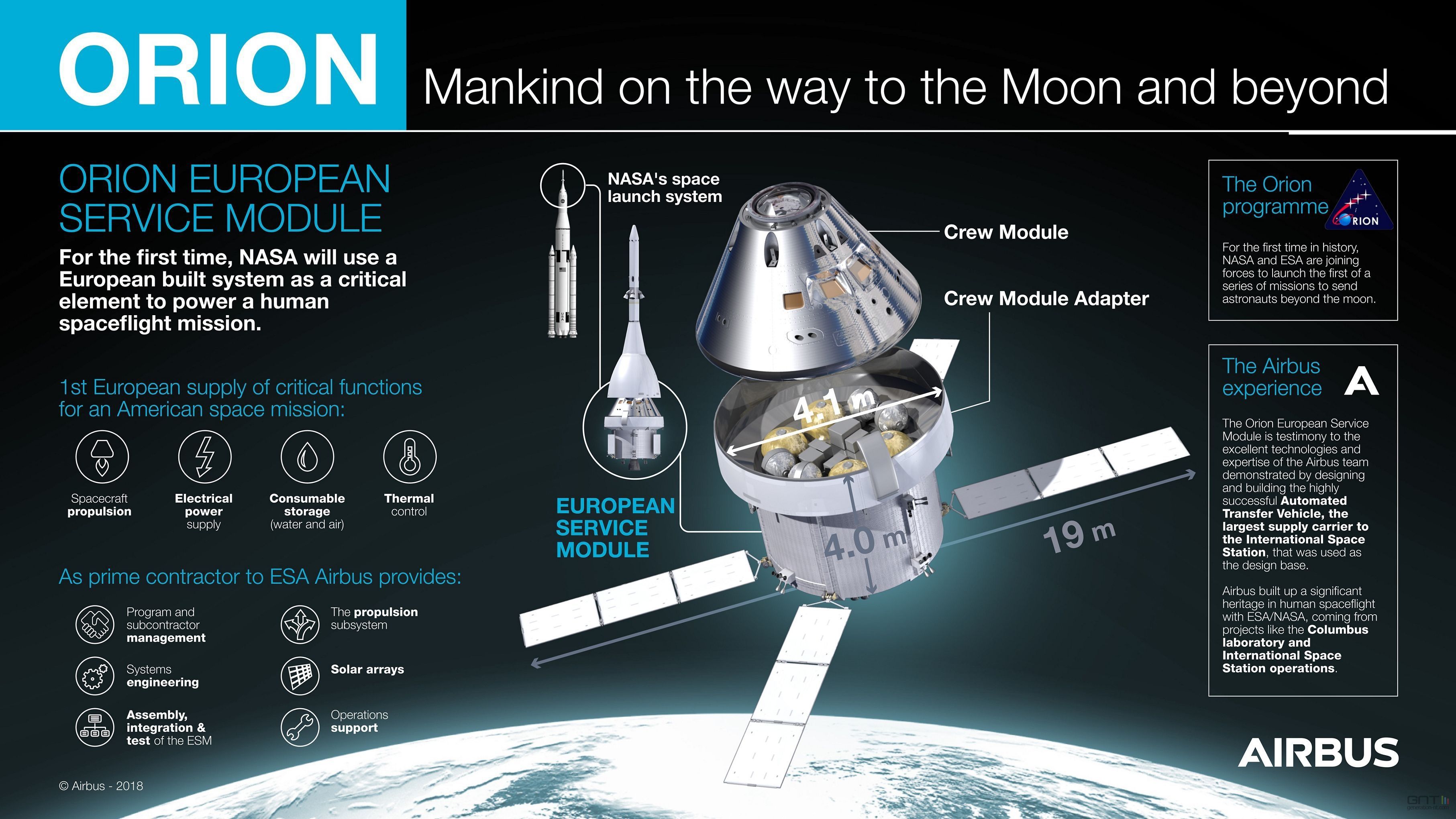 Airbus deliveries the European Space Agency's contribution to NASA's Orion spacecraft. The European Service Module (ESM) will maintain living conditions for the crew while getting them to their eventual destination.
While Orion is being built by the prime contractor, Lockheed Martin, the ESM was constructed by Airbus and is based on ESA's Automated Transfer Vehicle. The ESM functions as Orion's main propulsion system and is also responsible for orbital maneuvering and position control.
Advertisement
In addition, it also provides life support for the crew: water, oxygen and nitrogen, and temperature control while connected to the crew module, which is being built by Lockheed Martin.
Advertisement
"We have a strong foundation of cooperation with ESA through the International Space Station partnership, and the arrival of the service module signifies that our international collaboration extends to our deep space human exploration efforts as well,"
– Bill Gerstenmaier, NASA's associate administrator for Human Exploration and Operations.
The ESM will now undergo testing and integration with the rest of the Orion spacecraft. Airbus engineers test the ESM's engine gimbal system before delivery to NASA in the below video clip.