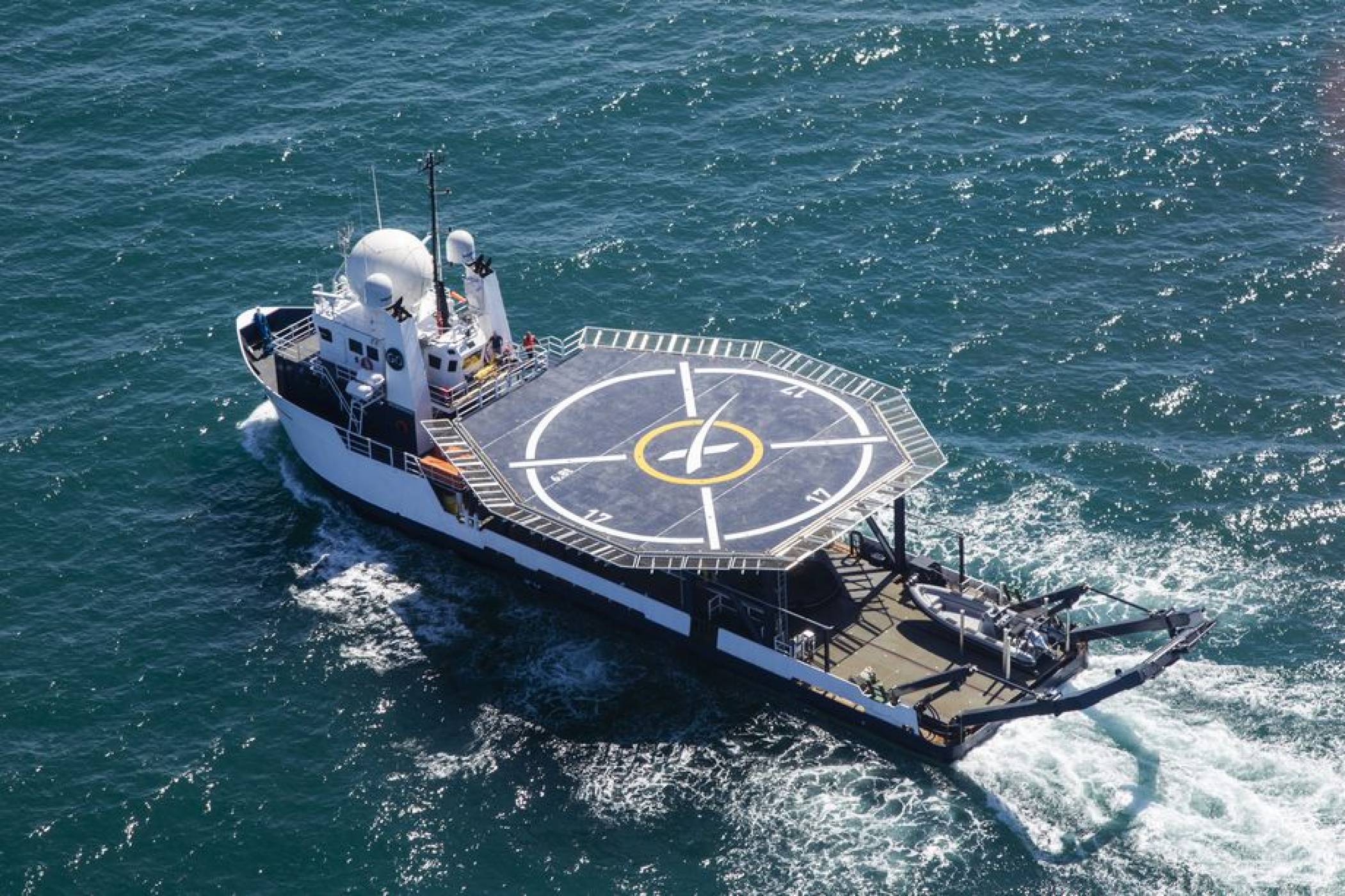 SpaceX is gearing up to launch NASA astronauts to the International Space Station aboard its Crew Dragon space capsule next year. In anticipation and preparation for manned flights, the company is hard at work testing all the various contingency plans. Most recently, the aerospace company conducted a worst-case-scenario dress rehearsal of its upgraded GO Searcher recovery vessel.
The Go Searcher is a fleet of ocean vessels that SpaceX has acquired over the years to aid in its spaceflight efforts. The most famous of these are SpaceX's autonomous drone ships, which are used as landing pads when the company's Falcon 9 rockets are recovered in the ocean after launches.
Advertisement
SpaceX's Florida marine engineers and technicians have extensively upgraded two recovery vessels over the past three months. Typically only accessories to Falcon 9 drone ship recoveries, they will soon play mission-critical roles in Crew Dragon's operational transport and recovery of NASA astronauts.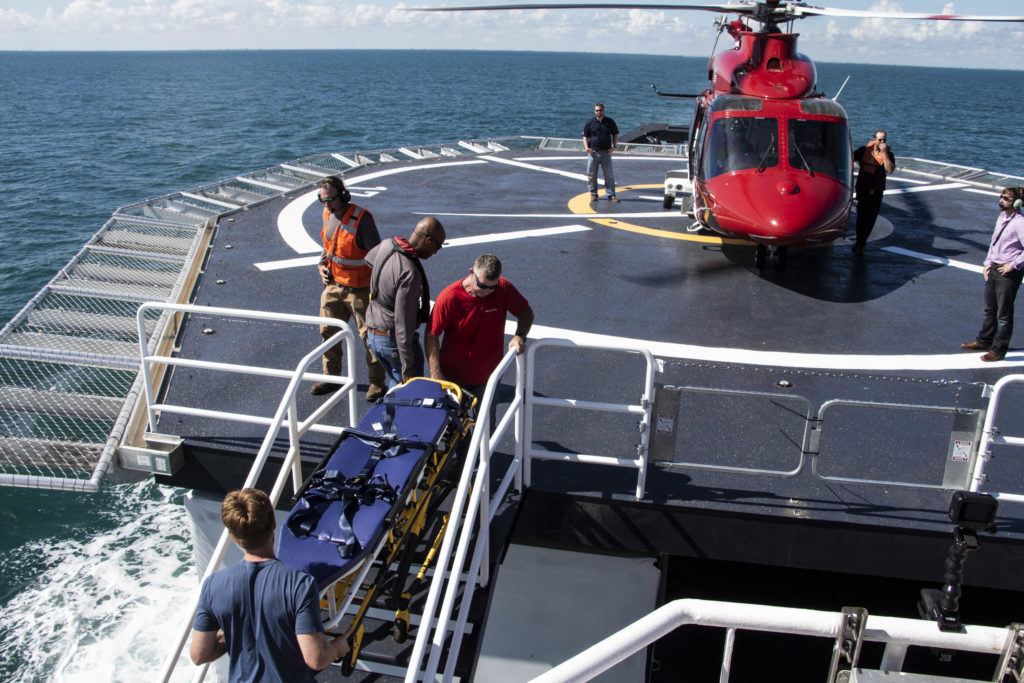 The two ships are named GO Searcher and GO Navigator (GO stands for Guice Offshore, the owner and operator), the vessels will likely end up as twins to ensure redundancy – one ship breaking down cannot be allowed to significantly delay launch or recovery operations.
Recently the company accomplished an activity by landing helicopter and loaded patients in it. The ship is doing rehearsals of how the aircraft will take astronauts to a nearby hospital. The facility will also have doctors and paramedics on board to take care of the crew members.
Advertisement
The idea is to enable SpaceX medical team to deliver the best care to astronauts on the ship, in-flight, and bring them to a hospital if needed, according to a NASA recap of the recent rehearsal.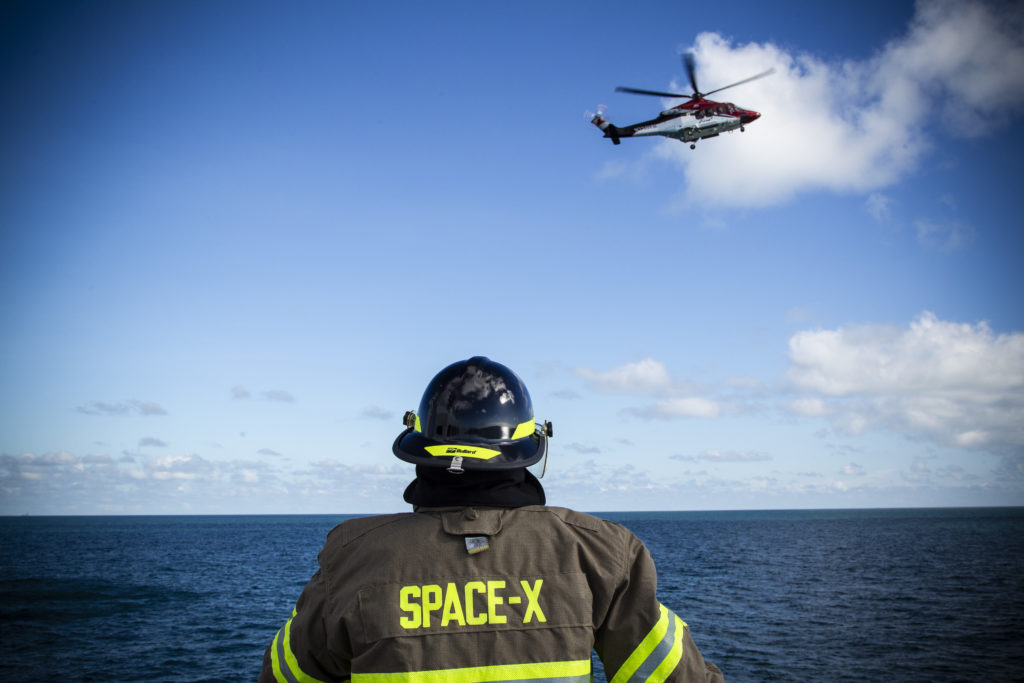 The first flight of SpaceX's Crew Dragon is slated for January 2019. And the Crew Dragon will be empty for that mission. But if the vehicle's key systems check out okay, the uncrewed test flight will then be followed by a crewed one scheduled for June 2019.