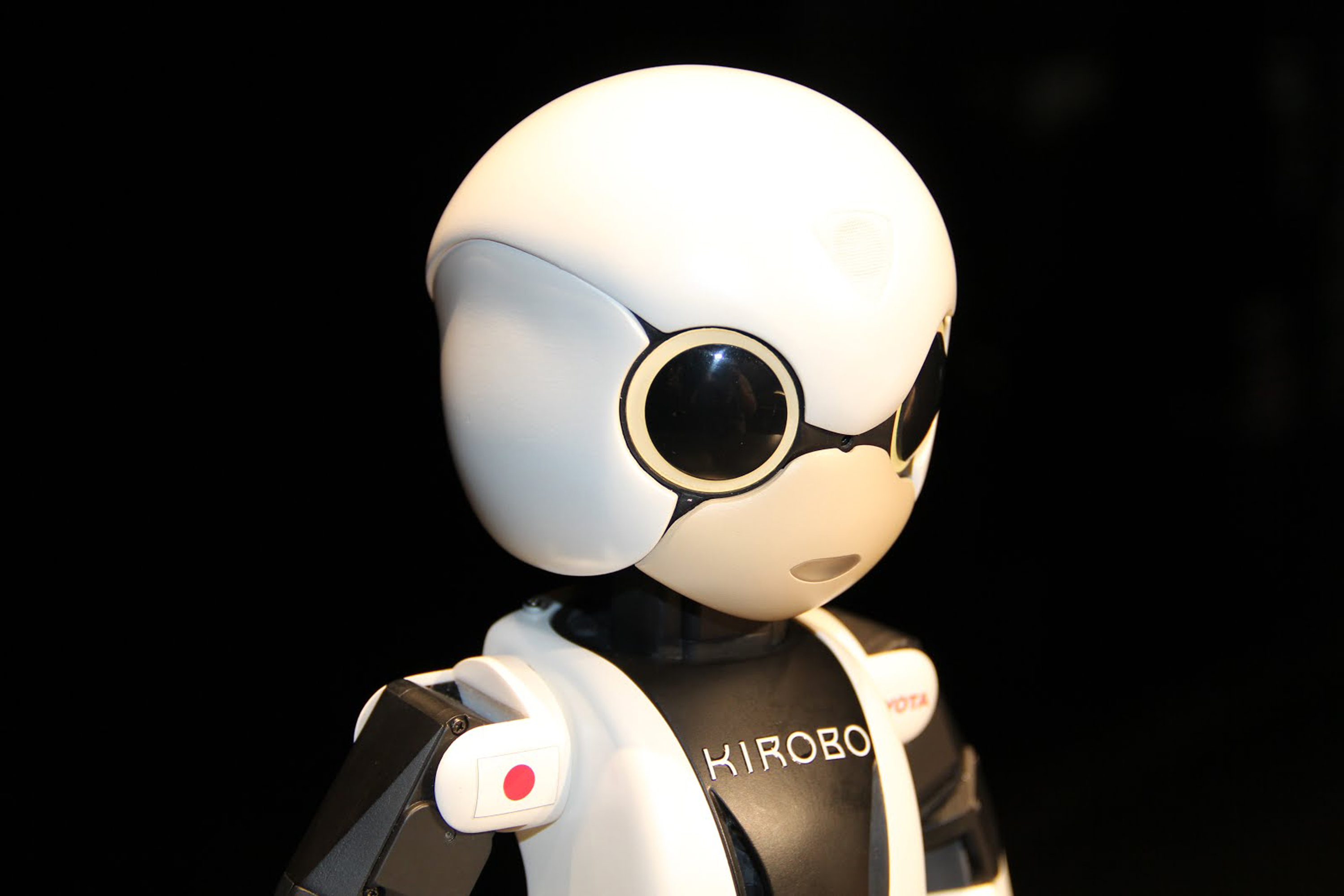 Japan launched the unmanned Kounotori 4 Transfer Vehicle (HTV4) from the Tanegashima Space Center last week as a resupply mission to the ISS. The spacecraft is "unmanned" but do nonetheless contain a quite unique passenger – a robot called Kirobo.
The little robot Kirobo is only 13 inches (circa 30 cm) tall and weighs about 1 kilogram (2.2 lb). It has been developed by Tokyo's Research Center for Advanced Science and Technology in a broad collaboration with private companies.
Advertisement
The Japanese astronaut Koichi Wakata will assume command of ISS in mid-November. Kirobo will accompany the astronauts and has been sent in advance and will remain on the station until December 2014.
Kirobo has a multitude of capabilities, including voice and facial recognition software and natural language processing. Its name is a combination of the Japanese word "Kiro," meaning hope, and robot.
Kirobo is meant to serve as a means of communication for Wakata, recording conversations with the astronaut while also acting as an intermediary between Wakata and the flight control room when necessary. Another is to provide feedback on the impact a social robot might have on the emotional state of humans who are isolated for extreme durations.
The Kibo Robot Project is a partnership between the University of Tokyo, Toyota Motor Corporation and the Japanese advertising company Dentsu.
The Kirobo creator Takahashi modeled Kirobo after the Japanese cultural icon Astro Boy, a fictional android created by legendary manga artist Osamu Tezuka in 1952.
It has its own twitter account if you want to follow the robot, head to (@Kibo_robo).
Advertisement
The HTV4 spacecraft was launched on a Japanese H-28 rocket and will arrive at the International Space Station on August 9.
_______________
Launch Result of H-II Transfer Vehicle "KOUNOTORI4" (HTV4) by H-IIB Launch Vehicle No. 4
Kibo Project
______________________________