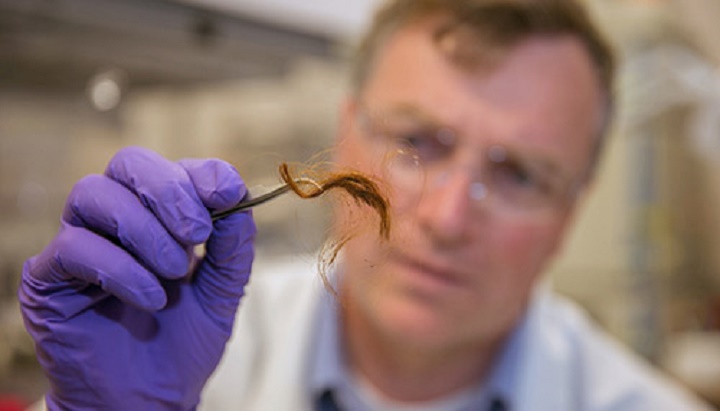 US scientists have developed a method that makes it possible to identify individuals just by analyzing proteins from a sample of hair.
The study has been published in the journal PLoS ONE, the method works with living people, but also with the hair samples that were 260 years old.
Advertisement
According to the researchers, this could be something that could be used in parallel with DNA profiling and forensics, but also in archaeological research.
This type of protein is more stable than DNA, and therefore remains unchanged over time, making the technique especially valid to be used in archaeological research.
The authors now hope to refine the technique even further, making it possible to identify a core set of around a hundred protein markers that would be sufficient to distinguish an individual among the entire world's population using a single hair.
"We are in a very similar place with protein-based identification to where DNA profiling was during the early days of its development," said LLNL chemist Brad Hart, the director of the Lab's Forensic Science Center and co-author of a paper detailing the work.
"This method will be a game-changer for forensics, and while we've made a lot of progress toward proving it, there are steps to go before this new technique will be able to reach its full potential."
Advertisement
Reference:
Glendon J. Parker et al, Demonstration of Protein-Based Human Identification Using the Hair Shaft Proteome, PLOS ONE, 2016, DOI:10.1371/journal.pone.0160653