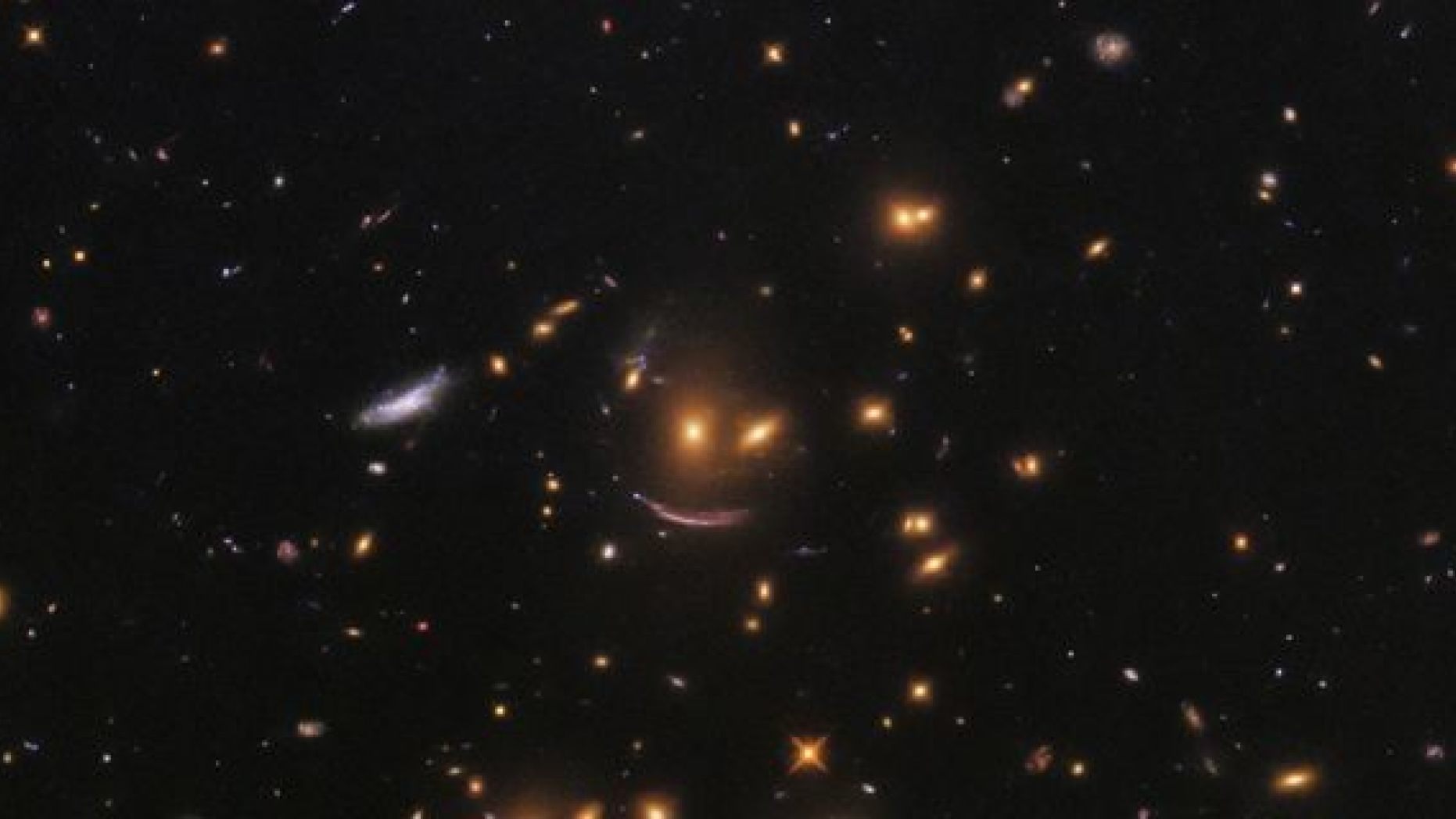 NASA and ESA Space Telescopes Hubble have found a smiley galaxy cluster SDSS J0952 + 3434, which located about four billion light-years from our own solar system.
"Just below center is a formation of galaxies akin to a smiling face. Two yellow-hued blobs hang atop a sweeping arc of light. The lower, arc-shaped galaxy has the characteristic shape of a galaxy that has been gravitationally lensed — its light has passed near a massive object en route to us, causing it to become distorted and stretched out of shape."
The image was photographed with Hubble's Wide Field Camera 3 (WFC3) and part of a mission to find out more about how new stars are born in the cosmos.
Advertisement