The lifespan of lithium ion batteries can be increased enormously using a plexiglass-like-gel. As shown by researchers at the University of California at Irvine concluded.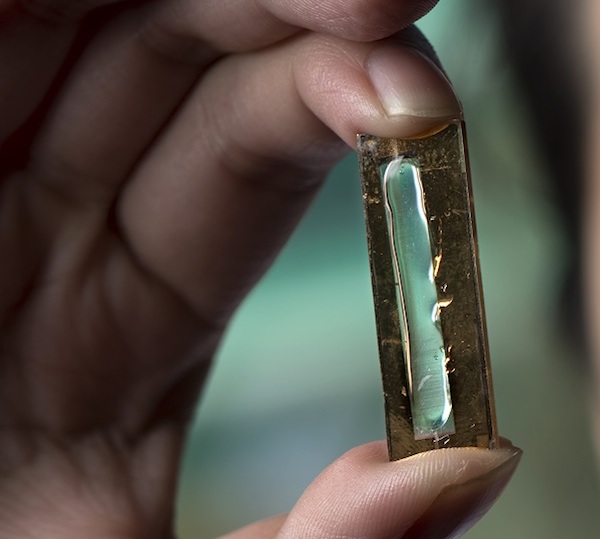 That battery has a limited 'lifespan', becoming more difficult to fully charge with each charge is a well-known problem.
Advertisement
Now, a team of researchers from the University of California at Irvine has created a lithium-ion battery that can be recharged 200,000 times without losing its capacity.
The discovery was made quite randomly according to the researchers, the student Mya Le Thai was 'playing around' with lithium-ion batteries in the lab. She tested to cover nano-circuits of gold with a layer of manganese dioxide, creating MnO2 nanowires, and then sealed them into a plexiglass like gel.
Thai then tested to charge the battery repeatedly, 200,000 times over a three-month period and to her surprise, no capacity was wasted.
"All nano capacitors can expand their potential uploads from between 2,000 – 8,000 to more than 100,000 just by replacing the liquid electrolyte with a gel-electrolyte, nano circuits, " the research team writes in their paper.
"The encapsulated electrode hold their shape much better, and thus become a more reliable option. This research shows that nanocircuits can have a long life," Mya Le Thai said in an interview for Computerworld.
Aside from MnO2 nanowires, the new capacitor also consists of a central gold wire. The next step probably include figuring out a way to achieve the same results with cheaper materials.
Read the article 100k Cycles and Beyond: Extraordinary Cycle Stability for MnO2 nanowires imparted by a Gel Electrolyte here.
Advertisement
References and further reading:
100k Cycles and Beyond: Extraordinary Cycle Stability for MnO2 Nanowires Imparted by a Gel Electrolyte