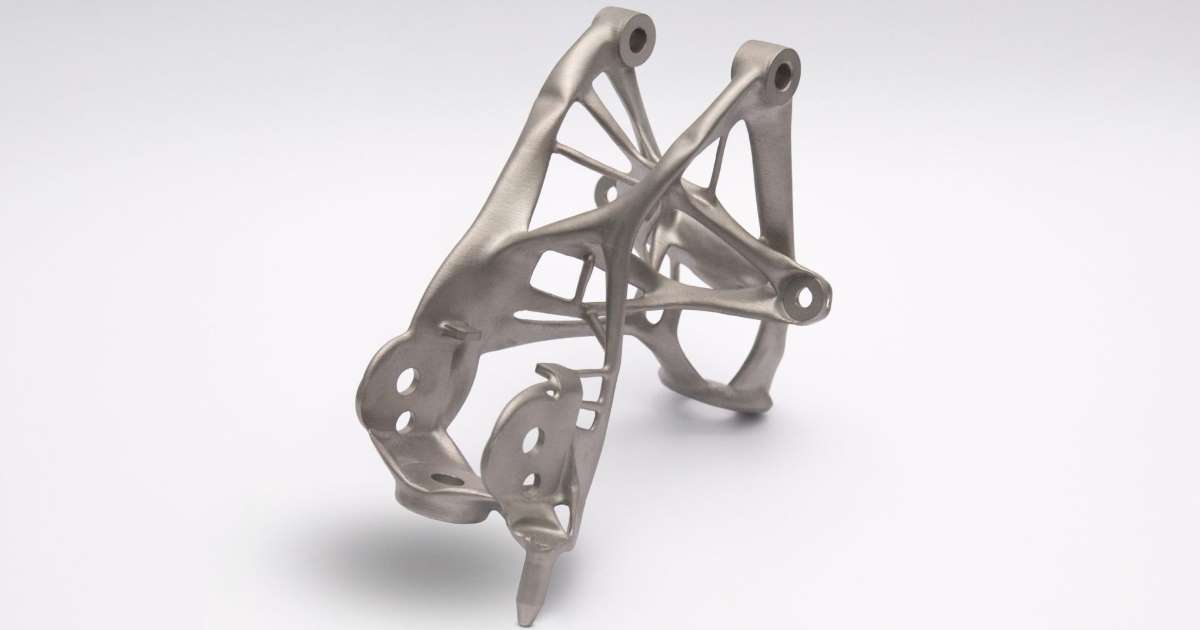 General Motors is investing in 3D-printed car parts. The first product is 40 percent lighter and 20 percent stronger than the original component.
General Motors has used 3D-printed parts in its prototypes for many years – but now the car manufacturer presents the first result of its collaboration with the software company Autodesk Inc.
Advertisement
Together, they will produce lightweight components for GM's future alternatively fueled vehicles. The company has set the ambitious goal of 20 new electricity and fuel cell models by 2023.
The first 3d printed car part shown is a stainless steel seat mount. Autodesk has used AI-based algorithms to explore a range of design solutions. The result is a component that is 40 percent lighter and 20 percent stronger than a conventional bracket. The original component also consists of eight different components that require a number of subcontractors – while the new part is printed all in one piece.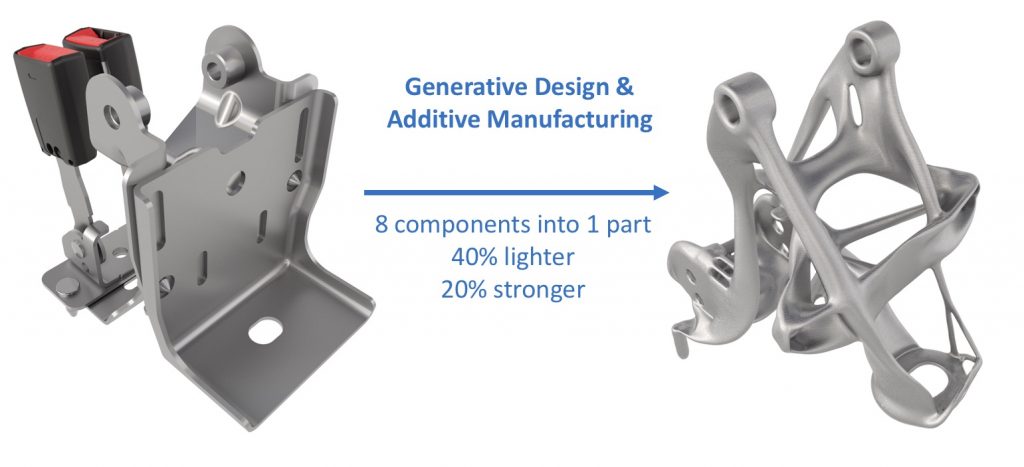 Kevin Quinn, GM's Head of Additive Design and Manufacturing, revealed to Reuters that the first printed components will appear in the motorsports context within one year. And within five years, the company's aims to produce tens of thousands of components as the technology matures.
"This disruptive technology provides tremendous advancements in how we can design and develop components for our future vehicles to make them lighter and more efficient,"

"When we pair the design technology with manufacturing advancements such as 3D printing, our approach to vehicle development is completely transformed and is fundamentally different to co-create with the computer in ways we simply couldn't have imagined before."
– GM vice president Ken Kelzer, global vehicle components and subsystems.
Advertisement
According to Quinn, 3d printing will in the long run reduce the cost of tool manufacturing and logistics, reduce material usage and reduce the number of subcontractors.
The 3D printing effort will support GM's plans to add 20 new electric battery and fuel cell vehicles to its product line over the next six years. Lighter-weight parts can help improve fuel efficiency and, more importantly, extend the range of EV and fuel cell vehicles – a key stumbling block to creating a mass market for these types of cars.