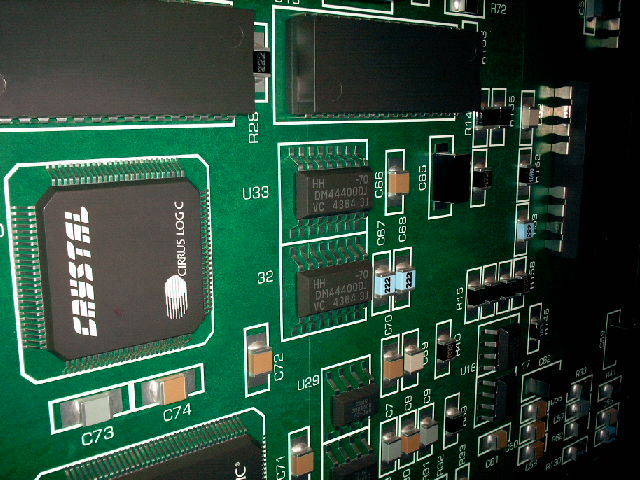 The world's fastest silicon transistor has reached the incredible speed of 798 GHz. This is 200 GHz faster than the previous record.
The transistor was developed in a collaboration between German and American scientists in a project that aims to approach THz speeds at room temperature.
Advertisement
Silicon-germanium Design
The new record was achieved with a ring of silicon and a thin layer of germanium. Silicon-germanium (SiGe) transistors is a design used by the semiconductor industry, by companies such as AMD and Intel. At 130 nanometer, the circuit was able to function at 4.3 Kelvin and 1.7 volts.
Faster circuits have been achieved, but then with special materials such as gallium arsenide, indium phosphide, gallium nitride etc.
The goal of this silicon germanium circuit, however, is to design a circuit in a material which is used and proven by the semiconductor industry, cheap and easy to manufacture.
The Faster, the Warmer
Although the circuit can presently only work at this remarkable speed at very low temperatures, it has actually been tested at room temperature at a speed of 417 GHz, much faster than most ordinary transistors.
"The results indicate that there is significant potential to achieve similar speeds at room temperature – which would enable potentially world-changing progress in high-data-rate wireless and wired communications, as well as signal processing, imaging, sensing and radar applications," said John Cressler, who hold the Schlumberger Chair in electronics in the Georgia Tech School of Electrical and Computer Engineering.
"Moreover, I believe that these results also indicate that the goal of breaking the so-called 'terahertz barrier' – meaning, achieving terahertz speeds in a robust and manufacturable silicon-germanium transistor — is within reach.", he adds.
Information about the research was published in February of 2014, by IEEE Electron Device Letters.
_______________
Advertisement
Cressler's Research Team Home Page
______________________________