The tire manufacturer Continental has developed a tire for heavy vehicles where the natural rubber comes from dandelion root instead of rubber trees.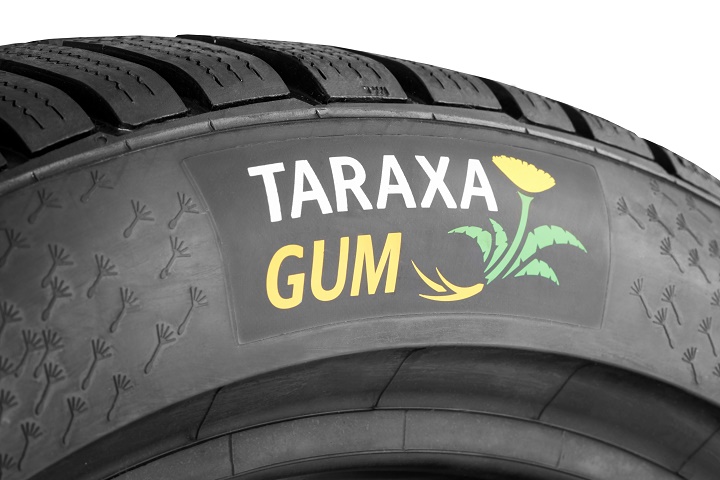 At the truck show IAA (Internationale Automobil-Ausstellung) in Hanover this September, the German tire manufacturer Continental presented tires for heavy vehicles that do not use the rubber from the rubber tree, but instead rubber from dandelion root.
Advertisement
The tire is called Conti Eco Plus HD3 and, according to Continental, it will have the same properties as a tire which is natural rubber made from the rubber tree.
Research on natural rubber has been going on for several years, and it has been known that dandelion root can replace natural rubber from the rubber tree for more than 70 years.
Two years ago, the company presented a car tire made out of dandelion rubber, but now the company has developed a tire for much heavier vehicles. Between 1 to 3 kilos of natural rubber is needed for a regular car tire, but a truck tire requires between 20 to 25 kilos and is, therefore, a greater engineering challenge.
The rubber product is called Taraxagum and has been developed in cooperation with the Fraunhofer Institute for Molecular Biology in Germany. Continental expects to use Taraxagum in large-scale production within the next five to ten years – gradually moving production from rubber tree to dandelion rubber.
Rubber tree plantations have several negative environmental impacts. The unrestricted expansion of rubber plantations has devastating environmental effects being the direct cause of deforestation. Also, there is a problematic heavy chemical usage at the different stages of operation.
Using dandelion as a source of rubber instead of the rubber tree would be of great environmental advantage, as explained by Professor Dirk Prüfer from Fraunhofer IME in Münster:
"The plant is extremely resilient, able to grow in moderate climates and even in soil that is not or just barely suited for the cultivation of food and feed crops,"  "Dandelions also have the advantage of growing annually. The natural rubber tree takes between seven and ten years to deliver the first harvest."
Advertisement
Reference: