A whole city now being built in the United Arab Emirate will solely rely on clean energy. It will be the world's first carbon-neutral, zero-waste city, fully powered by renewable energy.
The Masdar Initiative is an Abu Dhabi initiative wholly owned by the Mubadala Development Co. to advance the development, commercialization, and deployment of renewable energy.
Advertisement
Oil Dependence
The logic is quite obvious, what happens when oil and gas start to dwindle in the oil-rich Persian Gulf countries? Well, there happens to be another quite obvious source of energy in abundance in this arid area, namely the sun.
This desert region where the city is being built, a 10 MW solar photovoltaic power plant was just recently built. And currently underway is the construction of another solar power plant, the 100MW "Shams One". It will be among the largest concentrated solar power plants of its kind in the world and indeed the largest in the Middle East.
A Blueprint for the Future?
Masdar City is being built very close to the airport in Abu Dhabi, and when complete it will provide housing for 40,000 inhabitants. All of which will be totally dependent on alternative "clean" energy. When everything from cooling (heating), transportation (cars, minibusses) and city lightning will be powered by clean energy sources.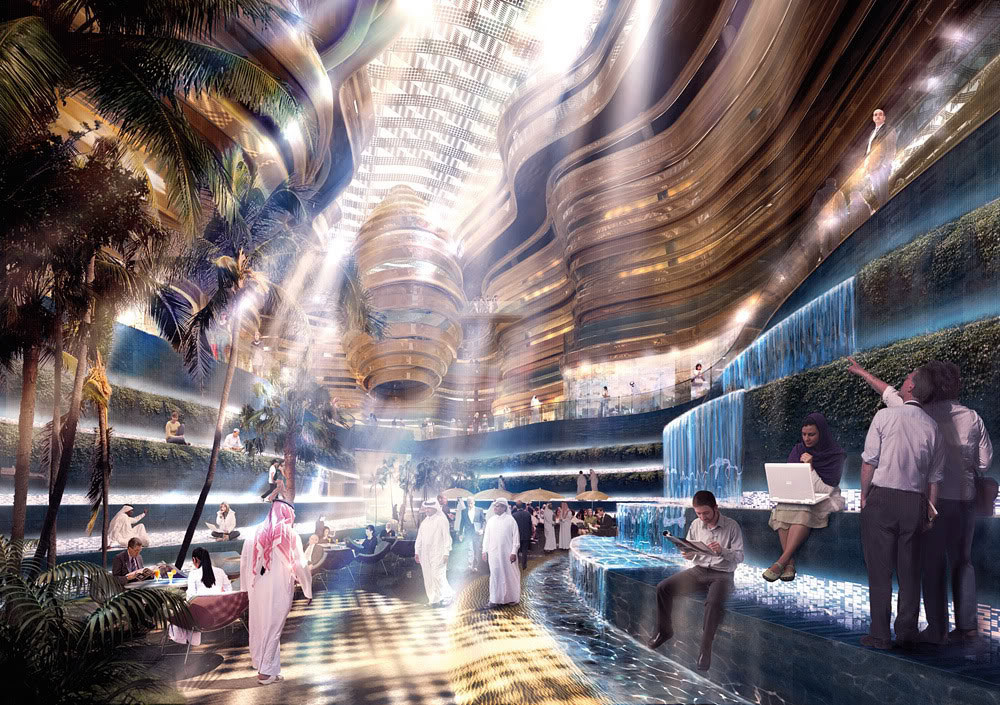 The city is a state-funded pilot project and is scheduled for completion in 2025, when it will be ready for its 40,000 inhabitants move in and for 50,000 people to work.
The houses are mainly built of local sandstone, aluminum, and wood. Combining ancient building traditions with new technology. City planning and design aim to shut out the sun where and when it is needed and harness its benefits where and when it is possible, using shaded windows, shady balconies, fountains and narrow pedestrian streets.
Although solar power will constitute the majority of energy production, the idea of "clean energy" is only limited to a larger frame of using alternative energy to fossil fuels. So wind power, waste energy, and geothermal energy would certainly also be attractive alternatives.
The city also aims to greatly reduce water consumption and use efficiency. If one dares to be optimistic, a hypothetical future of more abundance of energy, the potential for desalination plants would certainly be attractive.
Attractive for Businesses?
The city also happens to be an economic free zone, which is hoped to attract business. The Middle eastern headquarters for Siemens has already moved in. It will be the future headquarters for IRENA (International Renewable Energy Agency), along with several other international companies and organizations.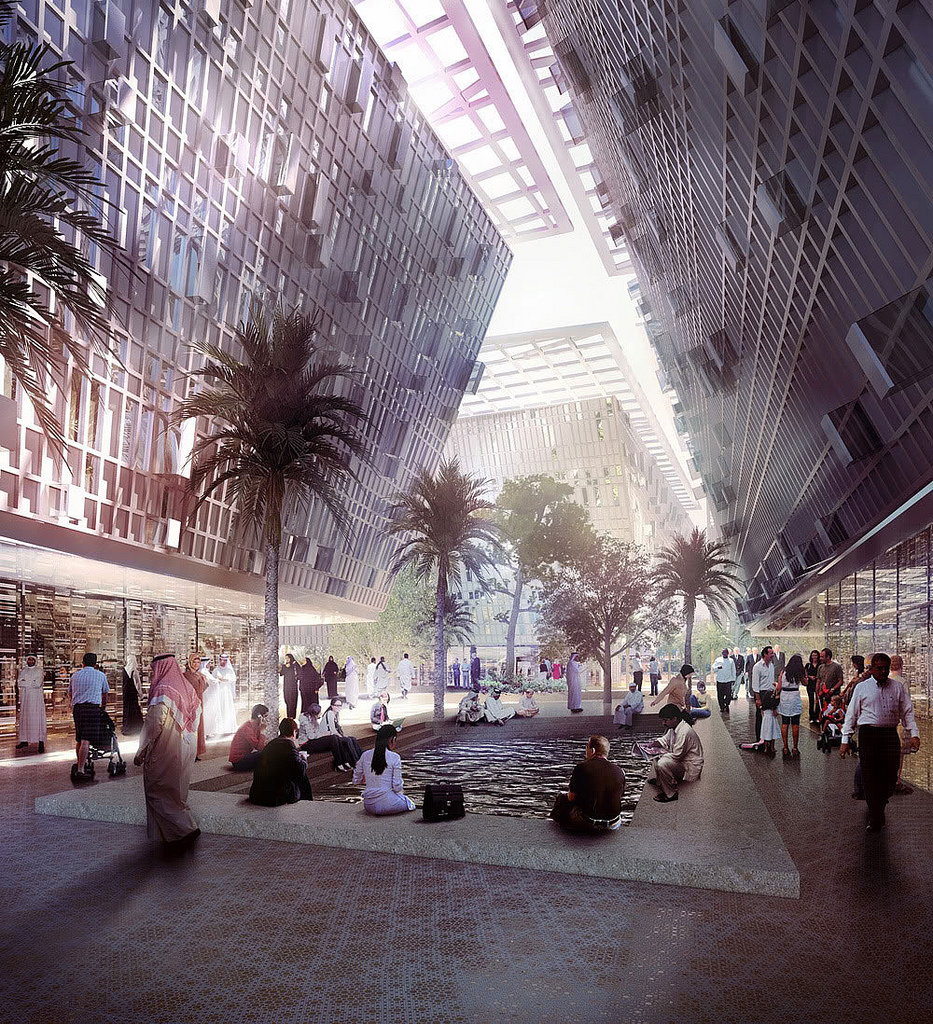 The city university "Masdar Insititute of Science and Technology" was started in 2009 already and now, four years later, they have a close collaboration with MIT in the U.S. Already 417 master students and doctoral students with 55 percent being women. The University focuses being sustainable urban development – obviously.
It should be noted though, that even if UAE is one of the greatest fossil fuel exporters, they are investing heavily in nuclear power. With a decision to forgo enrichment and reprocessing in cooperation with IAEA.
The Project is supported by the global conservation charity World Wide Fund for Nature (WWF), the sustainability group BioRegional and Greenpeace.
Advertisement
Skeptics are troubled, however, they say that the city is no more than a  pr-stunt for Abu Dhabi and will become just a luxury development for the wealthy. Time will tell.
_______________
http://www.fosterandpartners.com/projects/masdar-development/
______________________________