Uranus likely have two undiscovered moons, according to astronomers from the University of Idaho. They have reviewed data from 1986 when a space probe went past the planet.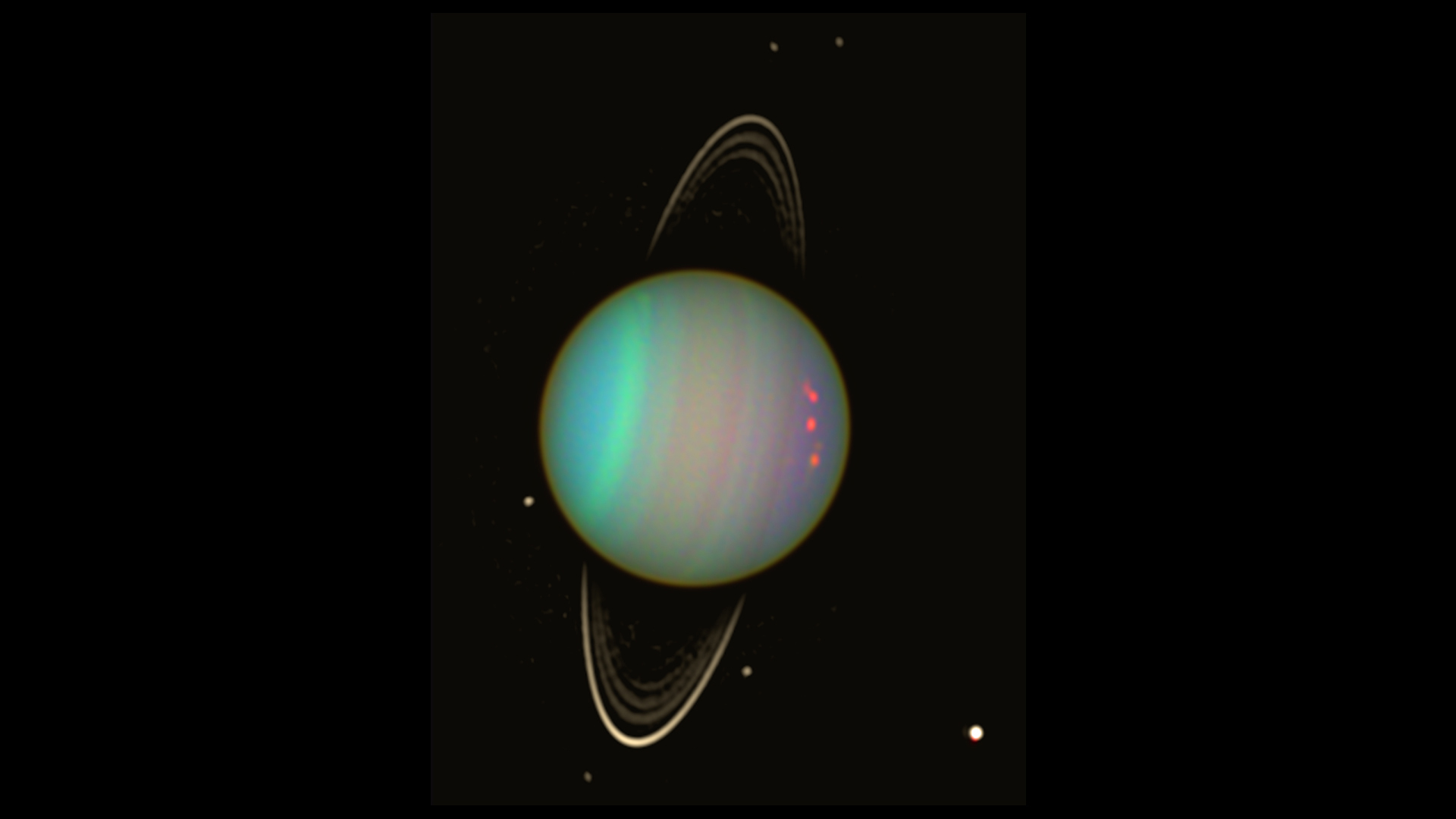 The research team from Idaho University reached their conclusions after analyzing data collected by the space probe Voyager 2, which traveled past Saturn in 1986 – 30 years ago.
Advertisement
It's a fascinating fact that Voyager 2 has been able to contribute with new knowledge, even though the probe left Earth 40 years ago and is now leaving our solar system.
Voyager 2 and Voyager 1 were launched 16 days apart in 1977. Both flew by Jupiter and Saturn, and Voyager 2 also flew by Uranus and Neptune. Voyager 2 is the longest continuously operated spacecraft. It is expected to leave our solar system in a few years, joining Voyager 1 in interstellar space – which reached a distance of 135 AU from the Sun on May 18, 2016.
The planet Uranus has 27 confirmed moons. Some of them orbit the planet in a ring that consists of rocky and icy objects. Astronomers believe that the moons and the ring are probably the result of an ancient collision of celestial bodies.
All of the moons of Uranus are very small, just a few kilometers in diameter, therefore very hard to directly observe with the technology available today.
However, the notion of there being additional moons in orbit is further strengthened by the fact that astronomers have been able to see that the light from background stars are distorted when Uranus passes by – in a way that would suggest additional moons.
This very same technique is used when searching for exoplanets, called transit photometry. The now famous Kepler space telescope launched in March of 2009, uses photometry to search for exoplanets. The spacecraft has detected thousands of planetary candidates, including several that are Earth-sized and orbiting in their star's habitable zone. No other method can currently match either the volume of the search or its sensitivity.
Advertisement
Reference:
R. O. Chancia, M. M. Hedman. Are there moonlets near Uranus' alpha and beta rings? The Astronomical Journal, 2016.