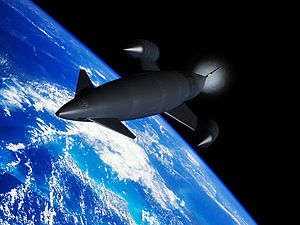 The Skylon spaceship vehicle would operate like an airliner, taking off and landing at a conventional runway. A contract in approach to reach space as we humans have only been able to reach space at the end of a large rocket.
The Skylon is a project by the British company Reaction Engines Limited (REL), they want to change the way we enter space by reintroducing an old idea of a spaceplane and are currently testing the revolutionary Saber engine, which is a combined jet and rocket engine.
Advertisement
Sabre
Sabre is a part jet engine, part rocket engine. It burns hydrogen and oxygen to provide thrust but in the lower atmosphere the source of this oxygen the surrounding atmosphere, just as a jet engine.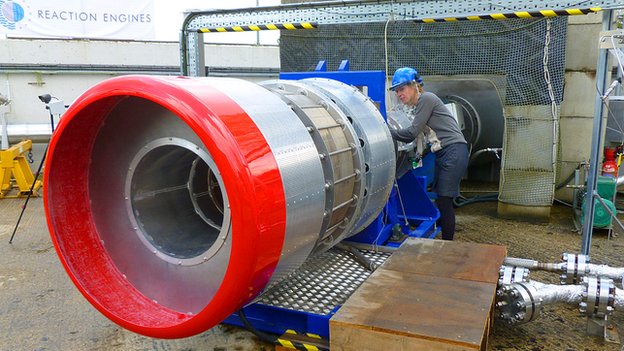 The Sabre is not a ramjet or scramjet, an airbreathing jet engine in which combustion takes place in supersonic airflow. Instead, the engine is designed to operate much like a conventional jet engine to around Mach 5.5 (1,700 m/s), 26 kilometers (16 mi) altitude. But beyond which the air inlet closes and the engine operates as a highly efficient rocket to orbital speed instead.
The saber engine is a key part of the Skylon project. Being developed at the UK's Oxfordshire-based Reaction Engines Ltd. Presented as an initial prototype of unpiloted, reusable spacecraft that can launch into low-Earth orbit after taking off from a conventional runway.
The spaceplane is to fly at over 5,000 kilometers an hour (3107 miles per hour). At that speed, the air moves so quickly that normal jet engines would melt. Therefore, the Saber engine is equipped with a unique cooling system, which among other things, is using liquid nitrogen.
REL intention is for the Skylon to be a for-profit commercial venture with the spaceplane being manufactured and sold to operators. But REL intends to manufacture some parts, and with other parts of the aircraft being designed and built by aerospace manufacturers.
Advertisement
______________
http://www.aerospace-technology.com/projects/skylon-vehicle/
http://www.reactionengines.co.uk/faq.html
____________________________