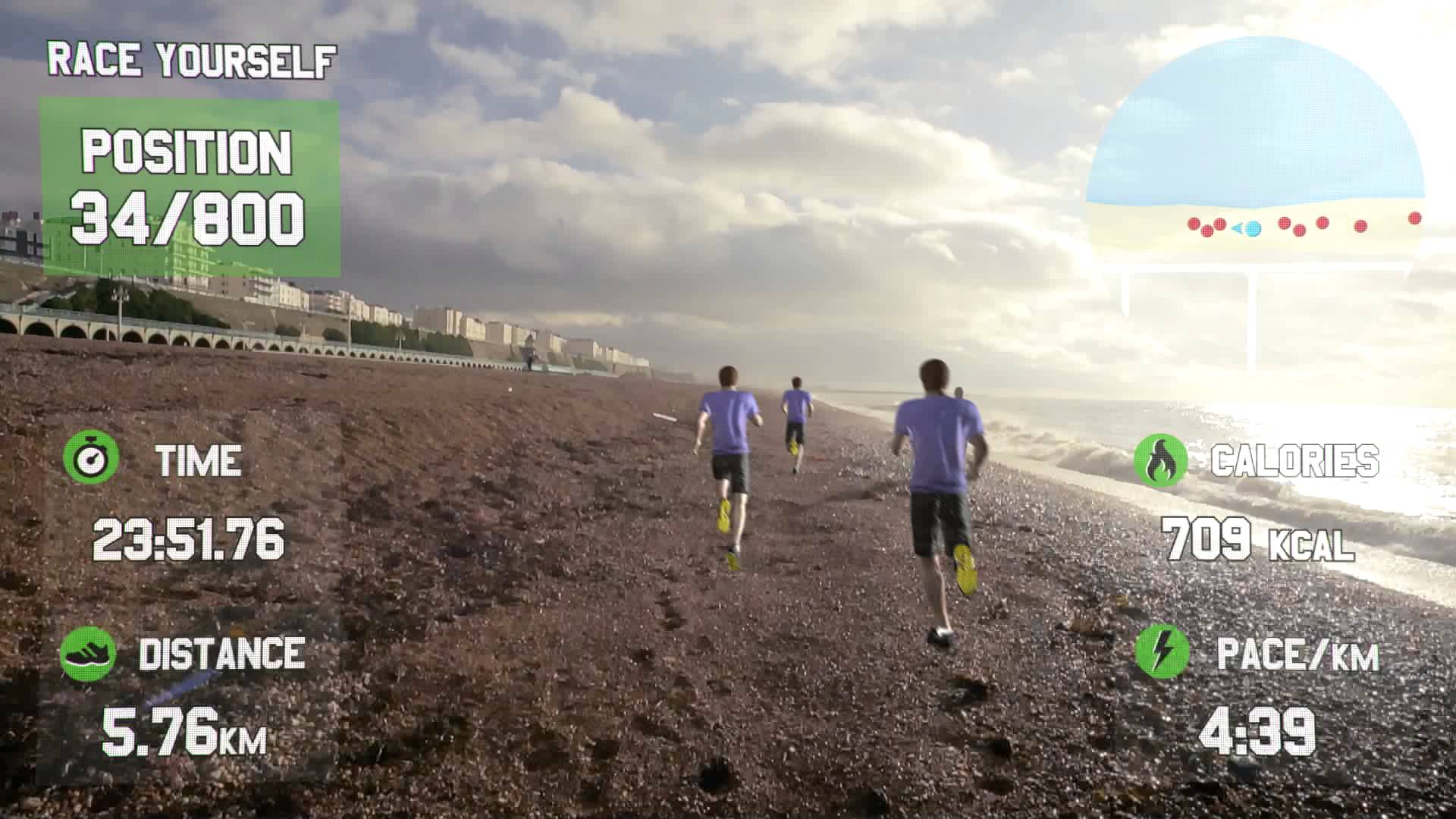 When using the app Race Yourself, you can emerge yourself an adventure of your choice where you'll be chased by zombies, experience the world as Indiana Jones or just compete against computer-generated competitive runners.
This augmented reality becomes a reality when using the coming Google Glass goggles, and probably other competitive products available in the near future.
Advertisement
The app is not just made for running, you can also use it for horse riding or snowboarding.
You will be able to compete against your own avatar and previous lap times. Or if more spectacular forms of exercise are your thing, then you can be chased by a giant rolling boulder or a horde of zombies.
Race yourself is now available in a beta version.
Advertisement
_______________
http://raceyourself.com/
______________________________