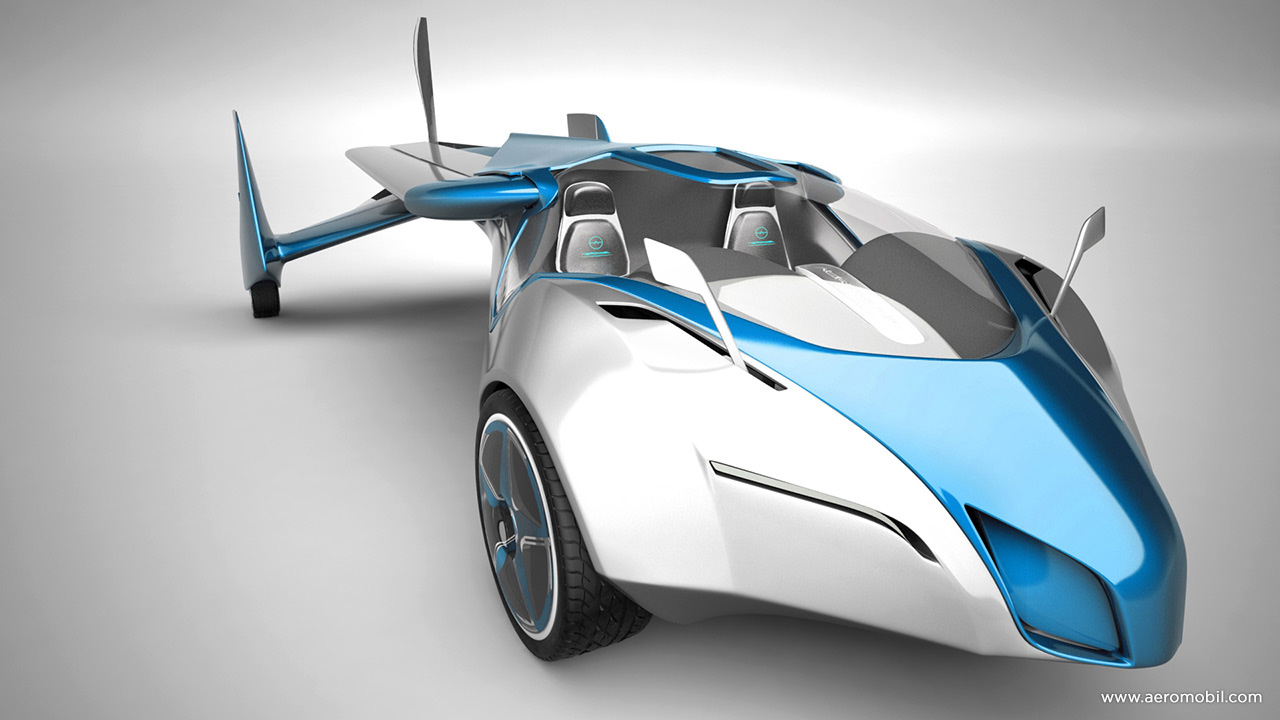 The Aeromobil is both an aircraft and a racing car, capable doing 160 km/h (100 mph) on the ground and 200 km/h (124 mph) in the air.
It is a cross between a car and an aircraft and by simply pressing a button you turn the car into an airplane with wings and flaps unfolding automatically. By pressing another button the engine power from the front wheels are re-routed to the propeller in the rear.
Advertisement
The hull is built as a steel skeleton covered with carbon fibers, which helps to keep the weight down to only 450 kg (993 lbs).
Stefan Klein is a Slovakian engineer and designer and the man that conceived the idea. He has spent 20 years developing the project. He dreams that the Aeromobil will one day be a part of the usual car traffic in the near future.
It allows for one passenger in addition to the pilot/driver. But it does require an airport to facilitate the takeoff and landing. The current version "2.5″ of the concept car first flew in 2013 and a 2014 prototype variant named version 3.0 has been announced.
General characteristics of 2.5:
Advertisement
Crew: 1
Capacity: 2
Length: 6 m (19 ft 8 in)
Wingspan: 8.2 m (26 ft 11 in) wings extended
Width: 1.6 m (5 ft 3 in) wings folded
Empty weight: 450 kg (992 lb)
Maximum speed: 200 km/h (124 mph; 108 kn) maximum road speed: 160 km/h (99 mph)
Range: 700 km (435 mi; 378 nmi) Road range: 500 km (310 mi)
_______________
Aeromobil
______________________________