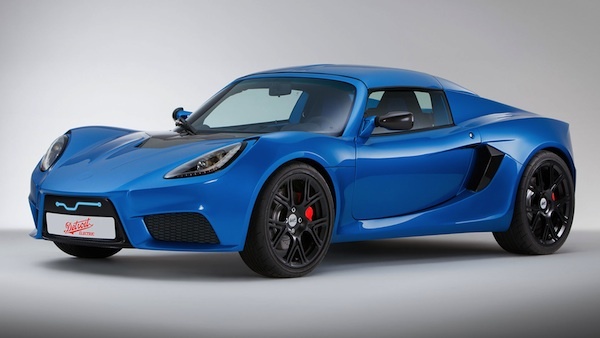 The SP:01 is a new electric car launched by Detroit Electric, it is a two-seat electric sports car, according to the company's announcement today.
Electric Sports Car
Advertisement
It has a top speed of 250 km/h (155 mph) and is capable of accelerating from 0-100 km/h (0-62 mph) in 3,7 seconds. Performance that truly do measure up to sports cars running on gasoline.
The body of the car is built in carbon fibers with a total weight of 1070 kilos (2359 pounds) and comes with a 200 horsepower engine.
The ever-increasing capacity of electric car battery technology is truly paying dividends since the lithium polymer batteries that comes with SP:01 gives it a range of 288 kilometers (180 miles).
According to the company and its newly resurrected brand, originally dating back to 1907, the SP:01 sports car will be the start of a diverse family of all-electric production cars, " including two other high-performance models that are scheduled to enter production by end of 2014″.
An Electric History Restart?
In 1900, there was actually an equal number of gas, electric and steam-powered cars on the roads in the United States. The auto industry could probably have gone down any of those paths.
The invention of the self-starter by Charles Kettering meant no more dangerous cranking for gasoline vehicles, and other such technological developments made the gas-powered path were to become ever more viable and attractive.
Today we are possibly seeing a beginning of a trend in which the electric car path is to become the most attractive path. With ever more expensive gasoline and fossil fuels and with research and development into electric technology, the electric car is getting more efficient running ever further on a single charge and cheaper.
Advertisement
The electric sports car is certainly not aimed at the regular car owner, but it is very much a spearhead into the development of future electric car batteries and engine technology.
______________
Detroit Electric launches SP:01: A Tesla rival/
____________________________