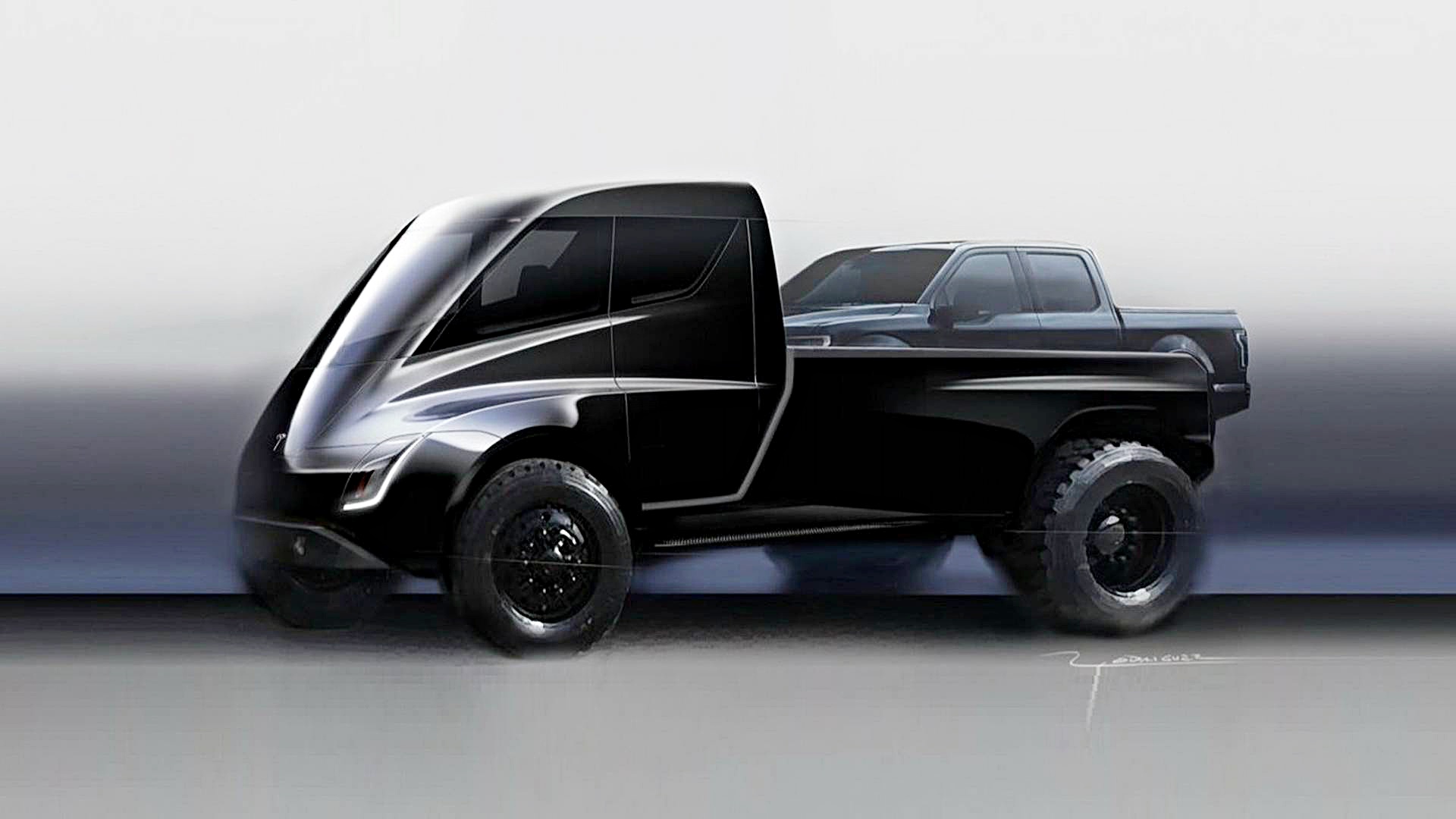 Now, shortly after launching a truck and a roadster, The 46-year-old entrepreneur, Elon Musk, hints about a Tesla pickup. Some experts are worried about whether the auto manufacturer will achieve an even larger model range, in light of the company's shaky economics.
The Tesla founder turned to Twitter this week with the question of what people wanted to see in the model range. The answer was a pickup – and now Elon Musk has announced that the car will arrive on the market after Model Y, the smaller SUV based on Model 3. The model could, therefore, become a reality after 2020.
Advertisement
I promise that we will make a pickup truck right after Model Y. Have had the core design/engineering elements in my mind for almost 5 years. Am dying to build it.

— Elon Musk (@elonmusk) 26 december 2017
Musk claims that he actually had finished sketches on a pickup five years ago – and during the unveiling of Tesla Semi, a truck was shown loaded with a pickup. "It's a pickup truck that can carry a pickup truck," said Musk. "By the way, you will actually be able to drive that with a normal driver's license. It's kind of wrong, but I like it." he added, suggesting that the monstrosity of the all-electric pickup should warrant a commercial truck license, but doesn't.
A pickup trick could be a smart move, at least for the U.S. market. In the United States, this vehicle type accounts for a large part of car sales, and 2016 was a very good year with nearly 2.7 million pickups sold. The top list is usually led by the Ford F-Series, this held true for 2016 with over 820,000 copies sold.
In fact, F-Series has generally peaked pickup sales since 1977 – and the total car sales in the United States since 1981. Therefore, it is not unexpected that Elon Musk announces that Teslas pickup will have dimensions that are "bigger than the Ford F-150 "- the crown jewel of the series. He also contended that the car will have a game-changing feature, but it is unclear what constitutes this revolutionary feature.
The news of a Tesla pickup comes shortly after the company showed off its upcoming electric truck – the Tesla Roadster, a sports coupe available on the market by 2020.
In November, Tesla's report for the third quarter revealed loss figures at record levers. The quarter ended with a net loss of about $619.4 million, or $3.70 per share, compared to a net income of nearly $21.9 million, or 14 cents a share, the year before. This in combination with the problems surrounding the production – "production bottlenecks" – of the new Model 3 has caused some to question the company's future.
Advertisement
For example, Bloomberg warns that Tesla risks draining all its reserves in 2018 if the company does not receive new capital. Even IHS Automotive Advisory Sevices and Consulting join the choir of skeptics.
"There are a growing number of people who are looking to Tesla to fulfil on its existing promises rather than make more ones,"

"It has a large number of back orders for the Model 3, and only a handful of painstakingly hand-built cars have been delivered.

"There's bound to be growing scepticism if waiting lists and waiting times grow longer while yet another new model is unveiled."
– Paul Newton, IHS analyst to the BBC.