2,000 years ago, a mythical gladiator battle in Pompeii was so violent that Emperor Nero banned the city from arranging gladiator games. This, according to the world's longest grave inscription confirms.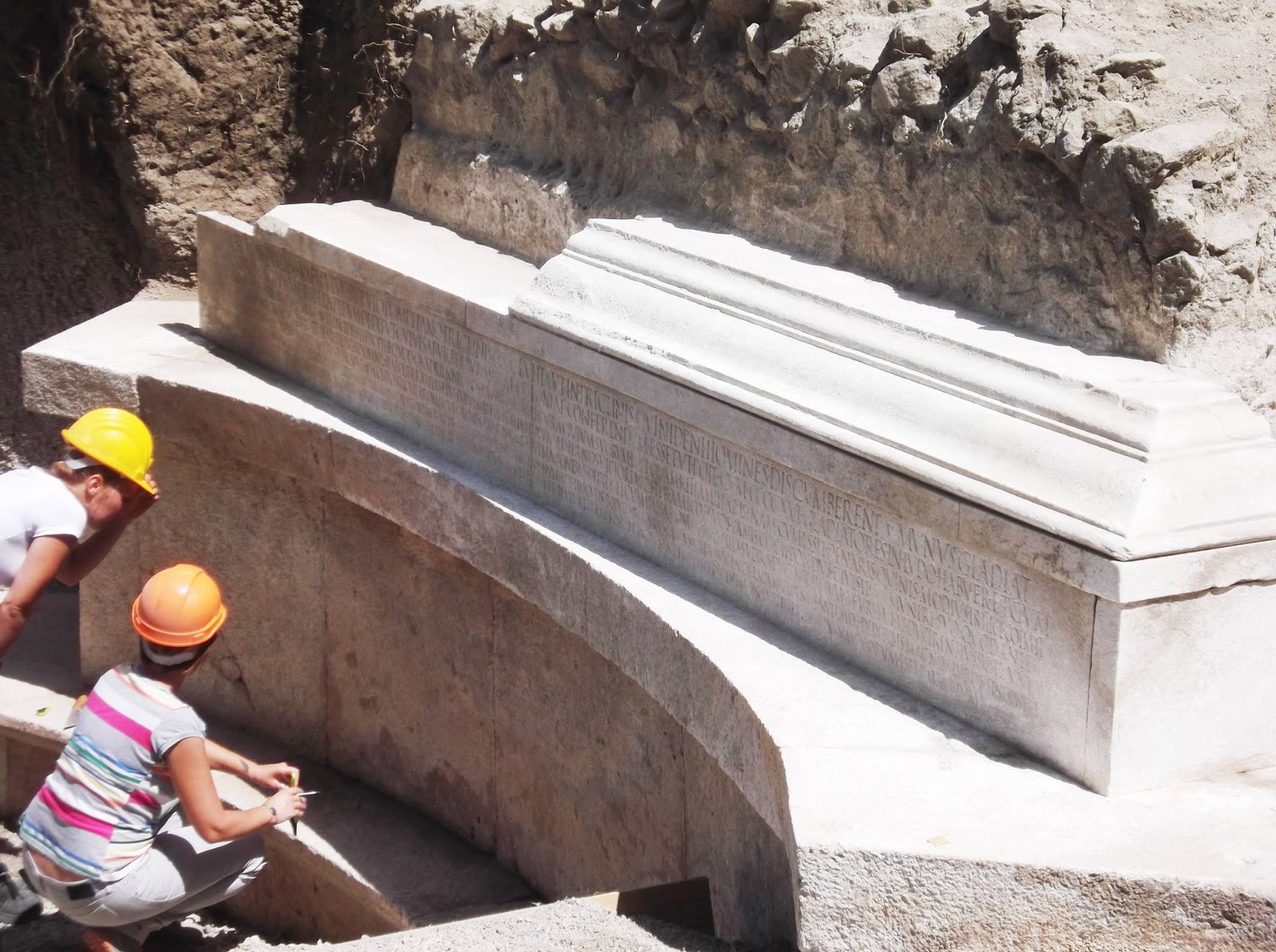 The gladiator battle ended so violently in Pompeii 2000 years ago, that even Emperor Nero was involved. The ancient Roman historian Tacitus has written down the account but now, the dramatic incident is also confirmed with the finding of a tombstone, whose inscription describes the event.
Advertisement
The gravestone was found near an entrance to Pompeii, and the inscription, four meters long, enters the history books as the world's longest. We do not know for whom this tombstone was erected yet, though.
The tombstone inscription also describes seven stories and events during the life of this person, such as his appointment to judge, his wedding and the reported gladiator struggle.
"Thanks to the citation of events in the deceased's life"
"we have learned very important facts about the history of Pompeii, including in reference to the famous episode narrated by Tacitus that happened in Pompeii in 59 BC, when a brawl broke out in the amphitheater during a gladiator show that led to an armed clash."
– Archaeologist and Pompeii general director Massimo Osanna said to News Network Archaeology.
The gladiator battle was so violent that Emperor Nero forbade Pompeii to arrange gladiator games for ten years.
Advertisement
The role of the deceased in the gladiator battle is not yet known but the archaeologists expect it to be the cause of his death.

Reference:
Tomb depicting famous gladiator brawl discovered in Pompeii Longest funerary epigraph ever gives details on mystery