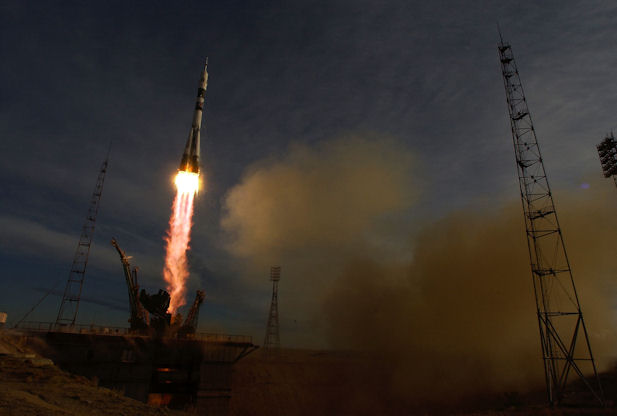 Russia presented its outline for future space exploration this week and will increase its national budget allocations, to continue investing in space exploration.
Russia's space agency Roscosmos plans to send an unmanned probe to the moon. This probe will be called Luna-Glob, or Moon-Globe.
Advertisement
Vostochny Cosmodrome
Roscosmos head Vladimir Popovkin told reporters on Tuesday; "Luna-Globe will be the first spacecraft launched from Vostochny in 2015,"
Vostochny is a new space base launch center presently being built. The Vostochny Cosmodrome ("Eastern Spaceport") is located in the Amur Oblast, in the Russian Far East.
Vostochny Cosmodrome is intended to reduce Russia's dependency of the Soviet-era Baikonur Cosmodrome, which is located in Kazakhstan. Construction of Vostochny Cosmodrome began in January 2011 and is expected to be completed in 2018.
Advertisement
This moon probe mission consists of two parts, one part with a lander and rover to land on the moon the other the keep orbiting. The lander will send its data to the orbiting space probe, which relays it to Earth. "The 1,400-kg spacecraft would drop a 500-kg landing module on the Moon's South Pole", Popovkin added.
Russian Prime Minister Dmitry Medvedev has also approved a budget plan of about 2.1 trillion rubles (about 70 billion dollars) for the development of space industry between 2013 and 2020.