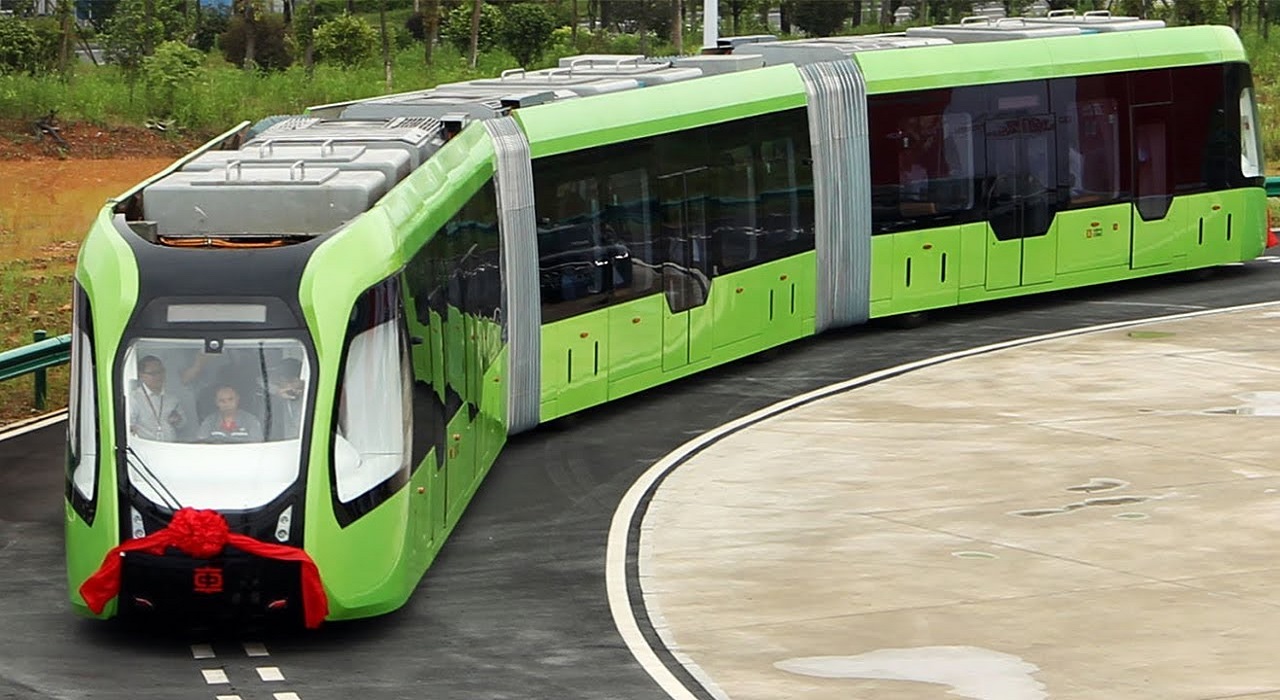 Autonomous Rail Rapid Transit is a tram on wheels. The tram-train follow a virtual track in the form of dotted lines painted on the roadway.
China is in great need of rapidly expanding its infrastructure and improve public transport. This has given rise to many creative solutions. CRRC Corporation is not first in the country with a tram on wheels, but previous Chinese versions have all been buses.
Advertisement
The three wagon wheeled tram have a total capacity of 300 passengers with 100 passengers per wagon and with two additional carriages that can be added, the total capacity is 500 passengers. Each carriage has sensors that sense the amount of space the carriages have spare.
The tram is electric and its battery packs enable to travel 15 kilometers on a single charge but can be fully recharged in just ten minutes using a connection point situated on the top of the carriage.
The system relies on a virtual track in the form of dotted lines painted on the roadway with sensors so sensitive that they work with millimeter precision. The three trams presently being tested on the streets of Zhuzhou each have a driver, but they can operate driverless. The three trams operate on a short 3.1-kilometre stretch with just four stations.
Advertisement
The train has a maximum speed of 70 kilometers per hour. But its major advantage is its low price, about one-fifth of the cost compared to a regular city going train (or tram) that requires rail.
The 'smart train' will go into regular service from next year and is expected to be automated. The system will then be introduced in more Chinese cities.