Tesla is about to reveal its electric truck, but the company will be second on the ball. In this new segment of electric vehicles, Daimler is first to reveal an electric truck in the heavy segment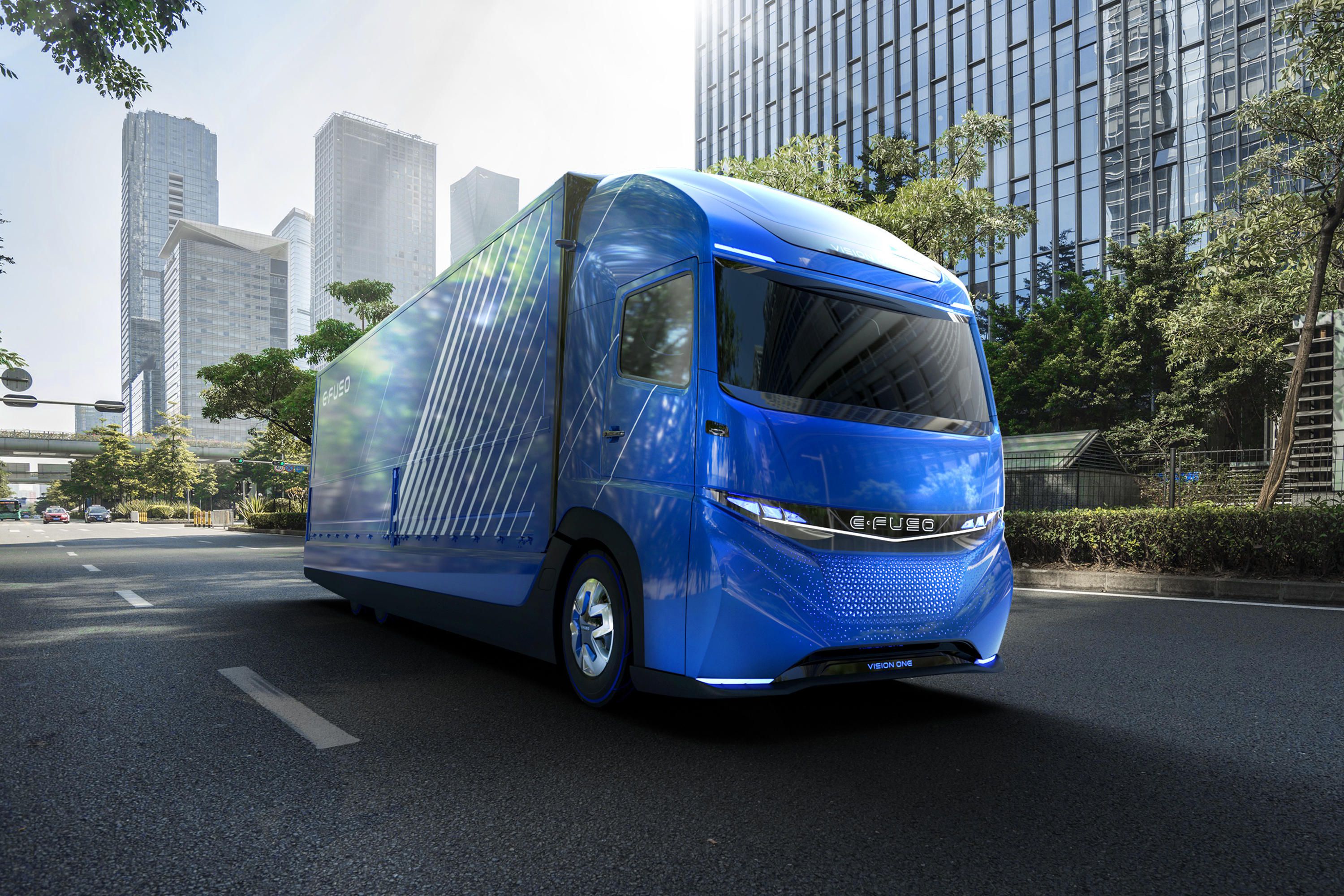 Last year, Tesla founder Elon Musk announced plans to expand their business to release electric trucks. After Model S, X and 3, it was time to electrify heavy vehicles. However, problems with the production of Model 3 have led delay in the development of the electric truck. This has opened up for Daimler to be first on the ball in this entirely new segment of electric vehicles, with the German automaker now beating Tesla in the race to electrify heavy vehicles.
Advertisement
Prior to the automotive exhibition in Tokyo, the Daimler Group's Mitsubishi Fuso Truck and Bus Corporation (MFTBC) introduced E-FUS – a new subsidiary that will focus entirely on electric buses and lorries. In addition, the newly formed company showed a first concept called Vision One.
Vision One is a so-called Class 8 truck, which means it belongs to the largest / heaviest class. The weight of the concept is 23 tonnes and carries a payload of up to approximately 11 tons – which is two tons less than a comparable diesel truck, but considering that the heavy battery pack probably increases weight significantly over a diesel truck, it's not bad. The total range of the electric truck is 350 kilometers (210 miles) per charge.
Its unknown when, exactly, we will see Vision One in production, however, the company has announced plans to electrify all buses and trucks "the coming years". Depending on technological progress in electric batteries and the development of infrastructure, according to Daimler. E-Fuso will collaborate with other companies within the Group, such as Mercedes-Benz Energy and ChargePoint, to accelerate the implementation.
With Vision One, Daimler has expanded its portfolio of electric vehicles. Last year, they showed up their Urban eTruck concept, a smaller truck with a range of 200 kilometers (124 miles).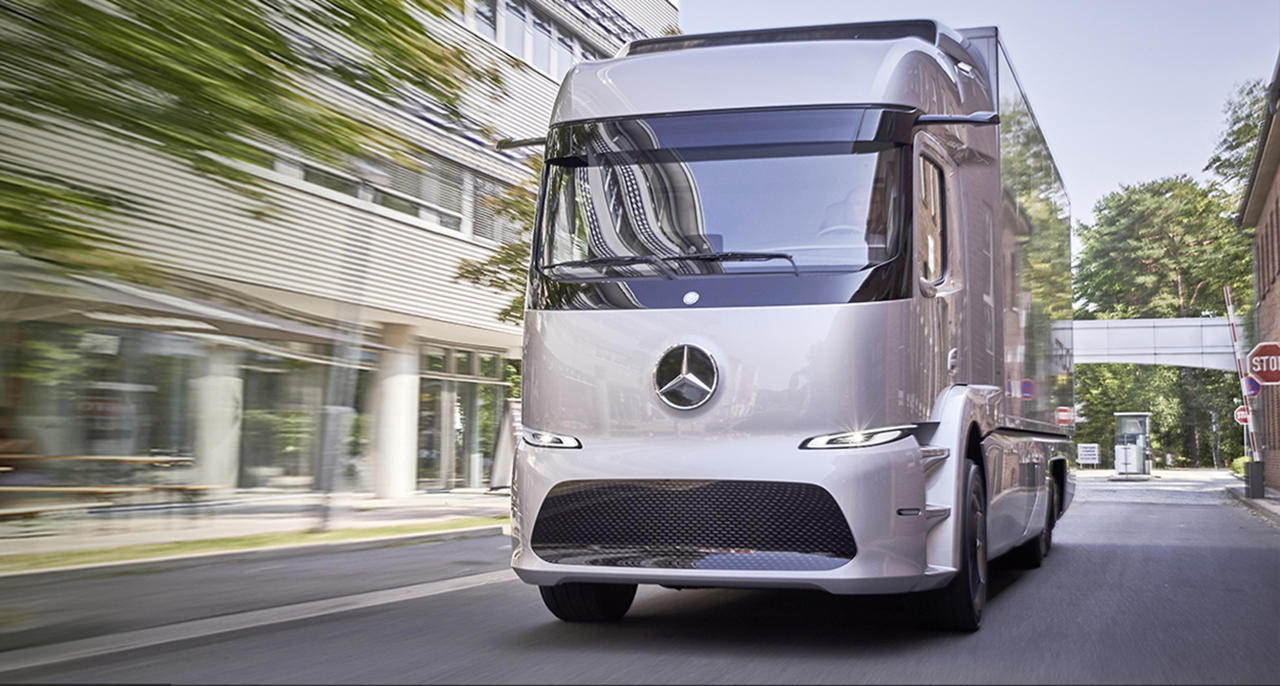 Daimler has an advantage of an in-house battery division, Deutsche Accumotive, able to supply lithium-ion battery cells for electric cars and trucks. Like Tesla, Daimler may also sell stationary battery packs for energy storage in the future.
Daimler is, however, not alone to invest in the electrification of heavy vehicles. In addition to the above mentioned Tesla, Volkswagen, Navistar International Corp and Cummins are racing to overcome the challenges of substituting batteries for fossil fuels. Volkswagen has said that it is stepping up its shift to electric cars by investing more than 20 billion euros ($24 billion) in zero-emission vehicles by 2030. Even smaller companies like E-Force and Emoss are developing trucks running on electricity.
Advertisement
Within the bus segment, Proterra, showed an electric bus in September this year. The bus, which packs a hefty 660kWh of power, drove a total of 1,772.2 kilometers (1,101.2 miles) at the Navistar Proving Grounds in Indiana – a new world record for the longest distance traveled by an electric vehicle on a single charge.
In September, Musk revealed on Twitter that the unveiling of its truck would take place on October 26th. However, that date has since been postponed and instead the truck is planned to be revealed on November 16th. While a range of between 300 kilometers (200 miles) and 500 kilometers (300 miles) has been promised, more companies are now showing they can do that, too.