The Los Angeles-based company Hyper Loop One is developing a futuristic transportation system.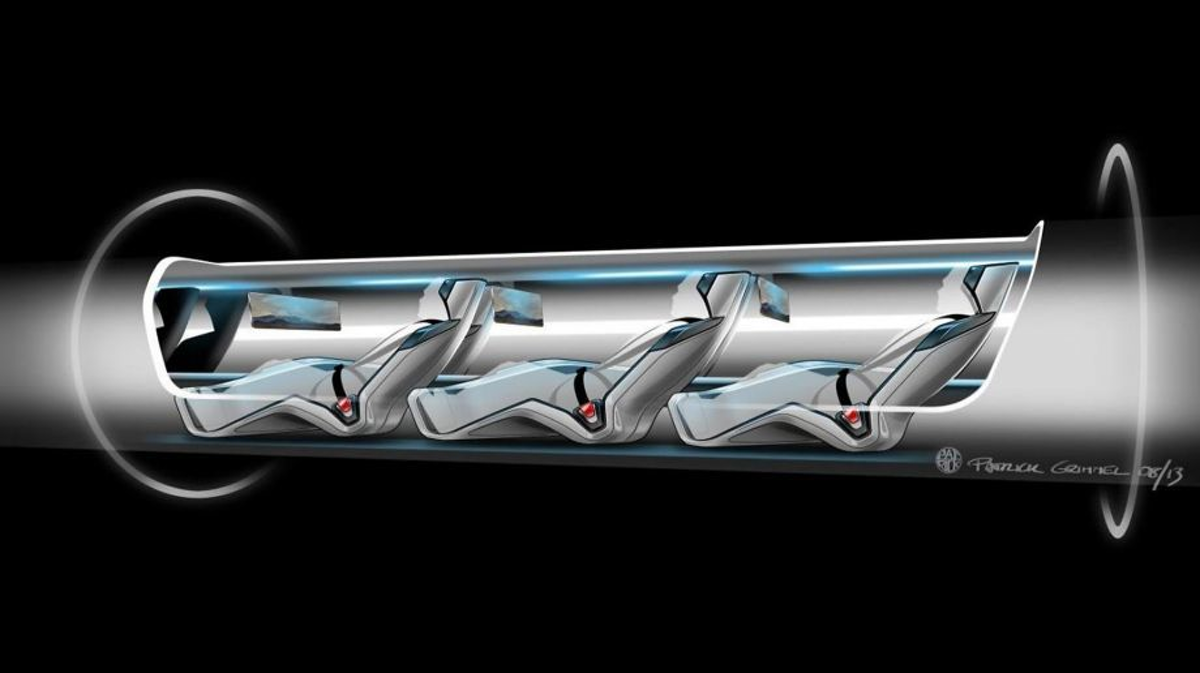 Now, it has raised an additional $ 50 million, and in a news release, Hyperloop One said the latest round brings its total financing to $160 million. The first large-scale test of the hyperloop system will take place during the first quarter of 2017.
Advertisement
The company is building a 100,000-square-foot fabrication facility and a 137-acre test site in North Las Vegas, Nev., with the aim of demonstrating a full-scale Hyperloop system in the first quarter of 2017. Hyperloop One CEO Rob Lloyd said the company is "on track" to meet that schedule.
Another company, Hyperloop Transportation Technologies, has announced plans to build a test track in Quay Valley, a solar-powered community taking shape in central California. The development timetable is dependent on regulatory approvals.
Meanwhile, Musk and a team from two of his companies – SpaceX and Tesla – are running a hyperloop pod competition for students and independent engineering teams. The finalists include a team from the University of Washington.
This new mode of transport, which to most people probably sounds like pure science fiction, works much like pneumatic tube systems enables people to be transported very long distances in a very short time.
The carriages, or pods, are transported inside pipes pumped of air to reduce friction. Inside these pipes, a train travels at incredible speeds of up to 1,200 km/h (746 mph). Zipping from Los Angeles to San Francisco would take 30 minutes as compared to a six-hour drive or an all-day train ride.
Advertisement
Scientists, entrepreneurs and the auditing firm KPMG have launched conceptual studies on the conditions for fixed links between location around the world. At present time, hyperloop is only on the drawing board and skeptics wonder if technology will ever take the step from dream to reality.
Reference:
Hyperloop One Announces $50M In New Financing And The Addition Of Former Uber CFO And Google Treasurer Brent Callinicos As Chief Financial Advisor