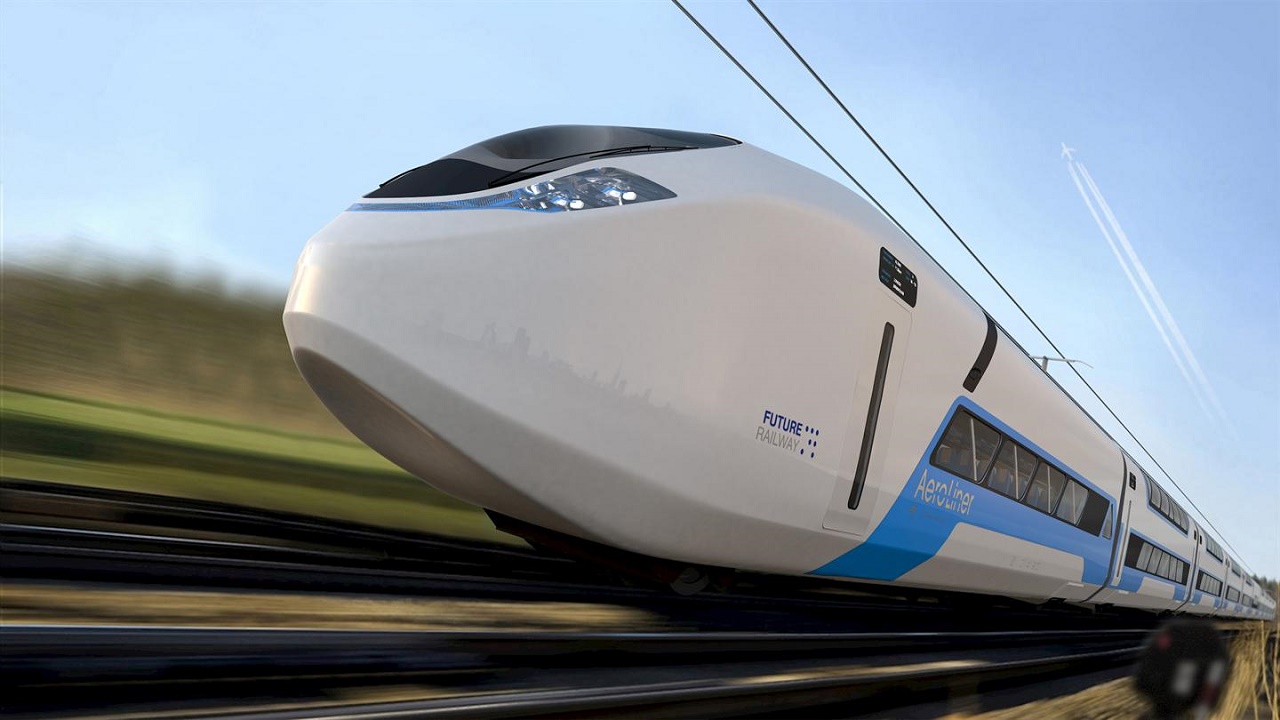 Aeroliner 3000 is the name of a double-deck train that can travel at 400 km/h (250 mph) inside narrow tunnels. Behind the train, concept is a space research institute.
The German DLR center for aeronautics and space activities, together with the designer Andreas Vogler developed a new high-speed train for the UK rail network. Upgrading its fleet of trains is a challenge for this country from which the train originated.
Advertisement
The general idea is to develop a high-speed train with more seats, lighter weight, reduced maintenance costs and carbon emissions.
The result was the Aeroliner 3000, a double-decker with 30 percent more seats than the conventional trains. The ultra lightweight design is built around laser-welded steel pipes, making the carriages 20 percent lighter than conventional rail wagons.
The designers have aimed to provide the passengers with a light and spacious experience. Leather upholstery will remind you of the seats in the former Victorian carriages, those were later taken away to protect against vandalism.
Ventilation and lighting using organic light emitting diodes, OLEDs, are inspired by the aerospace industry. The large windows will automatically darken when exposed to strong sunlight or during subway passages.
Great emphasis has been placed on the fluid dynamics of the train, as the bogies are lined, so is the trolley transitions and the underside of the carriages. In addition, air resistance is reduced to also reduce the noise the train generates.
Aeroliner 3000 is built in the form of two half-train sections, each with a length of 200 meters and with a capacity for 620-700 passengers. A section consists of two end carriages, eight intermediate cars and a single-deck car that can be equipped as a dining car or luggage / bike trailer.
All train cars are driven – propelling the train forward – to increase flexibility. Interconnected trains will be enabled to allow disconnection from each other during usage, making the process fast and flexible and thereby save time.
The train is one of three finalists in a competition called "Tomorrow's Train Design Today" – competing for a contract to deliver the future train to traverse the British rail network.
Advertisement
Reference: