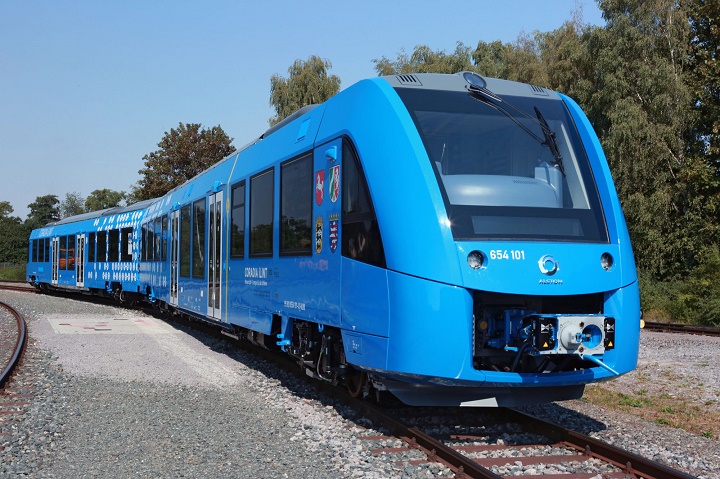 A hydrogen powered fuel cell train was unveiled at the railway trade fair InnoTrans. It will replace diesel-powered regional trains on non-electrified lines.
Alstom premiered the train during InnoTrans in Berlin, the new hydrogen-powered train, which is based on the regional train Coradia Lint 54, the fuel cell design is called Coradia iLint.
Advertisement
The train is 54.3 meters long and has space for 300 passengers, including 150 seated. The hydrogen tanks are positioned on the roof and give the train a capability of traveling a distance of up to 800 kilometers per fueling.
The electricity generated by the fuel cells is temporarily stored in lithium ion batteries. There is also stored power returned to the train when braking. The fuel cells provide enough energy for driving and other electrical equipment. The top speed of the train is 140 km/h.
The train has been developed for a number of German states that have expressed interest in using hydrogen fuel-cell trains, instead of diesel on non-electrified regional lines. The train releases no exhaust emissions.
Coradia iLint scheduled to enter service in 2017 in Lower Saxony. 14 such trains are to roll the state in 2020. Production takes place in Alstom's major manufacturing facilities in Salzgitter, Germany.
Advertisement
Reference:
Alstom unveils its zero-emission train Coradia iLint at InnoTrans