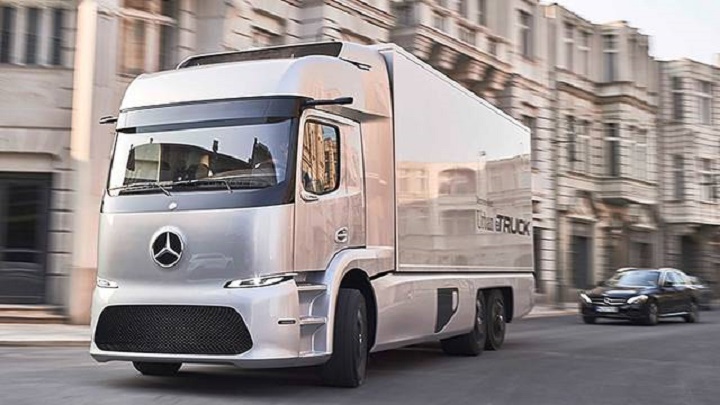 Mercedes Daimler AG presented a heavy-duty electric truck this week at the IAA show in Hanover. It's been named Urban eTruck and is designed for urban transportation, heavy type of logistic distribution operations such as food transportation to supermarkets.
The truck has no traditional powertrain design, with an engine and gearbox under the cab, instead, it has an electric rear axle with two three-phase 400 volt motors that each provide 125 kW. This has given the design department opportunities not limited by the requirement for air intake.
Advertisement
Battery power is 212 kWh, which the manufacturer hopes will give a range of about 200 kilometers. At a 100W charging station, the charging time is 2 hours.
Mercedes is the first among the major manufacturers with an all-electric truck, but the company is far from alone in this endeavor.
Other truck manufacturers will most certainly soon join Mercedes in pursuit of alternatively powered trucks, Volvo and Volkswagen Group Scania have unveiled research into different kinds of hybrid solutions.
Advertisement
Reference: