Tesla surprised everyone when they revealed a new sports car at the event unveiling their new semi-truck two weeks ago. But another reveal this week is even more impressive, a car that goes from 0 to 100 km/h (0–60 mph) in only 1.8 seconds.
A Formula 1 car accelerates 0-100 km/h in just over two seconds. In theory, it can go faster, but lack of friction gets in the way of even faster acceleration.
Advertisement
When Tesla showed its new electric truck, they also used the launch to announce what Elon Musk said will be the world's fastest production car, a new Tesla Roadster – a model that accelerates from 0 to 100 in 1.9 seconds. He also said it would climb from 0 to 160 km/h (100 mph) in 4.2 seconds and clear about half a kilometer (quarter mile) in 8.9 seconds.
The performance of their new roadster is remarkable, even so, Elon Musk later tweeted that this was just the "basic model". He indicated that "rocket technology applied to cars opens up for revolutionary opportunities".
But it didn't take long until the tremendous acceleration of the Tesla Roadster was surpassed by a new start-up company from Taiwan, Xing Mobility. Their sports car 'Miss R' is fitted with an electric motor for each wheel, and in total, they will have a system power output of 1,360 horsepower – that is, one megawatt of power.
Tesla has not yet revealed any technical specifications on its Roadster but promises that it will be the world's fastest accelerating road car. Miss R will surpass the roadster performance in acceleration from 0-100 km/h though, according to Xing Mobility, their sports car will complete the journey in 1.8 seconds.
Those who really want to go full throttle, the Miss R will reach 200 km/h (124 mph) in only 5.1 seconds. By comparison, the highest performing road car today with a combustion engine, the Bugatti Chiron with its W-16 engine, need 6.1 seconds to reach that speed. How the new Tesla will stand in this competition is up in the air.
The Tesla Roadster will go 100 kilometers (62 miles) on one charge, the equivalent of the Taiwanese car is 25 kilometers (16 miles) only. But there is a unique selling point for Miss R. Xing Mobility, however, their car will be the first electric supercar with terrain abilities, thanks to an adaptive chassis and the special design and placements of the wheels.
It is designed to perform on almost any road surface. On-road, on-track, and off-road is the leitmotiv of the company that wants to offer a versatile driving experience no matter what the pavement.
"Miss R is the embodiment of the paradigm shift of EVs surpassing traditional combustion-engine cars in both performance and capability. The core idea behind the prototype is to achieve game-changing performance levels and driving experiences that are otherwise impossible to achieve in a gasoline-powered vehicle."
– XING Mobility's Co-founder and CEO, Royce YC Hong.
The car will use a patented immersion cooling technology called the XING Battery System. The company says it will help unlock the ability to achieve a continuous high-discharge power output, increased stability, and a high level of predictability with its heat transfer, non-flammable, and non-toxic properties.
Advertisement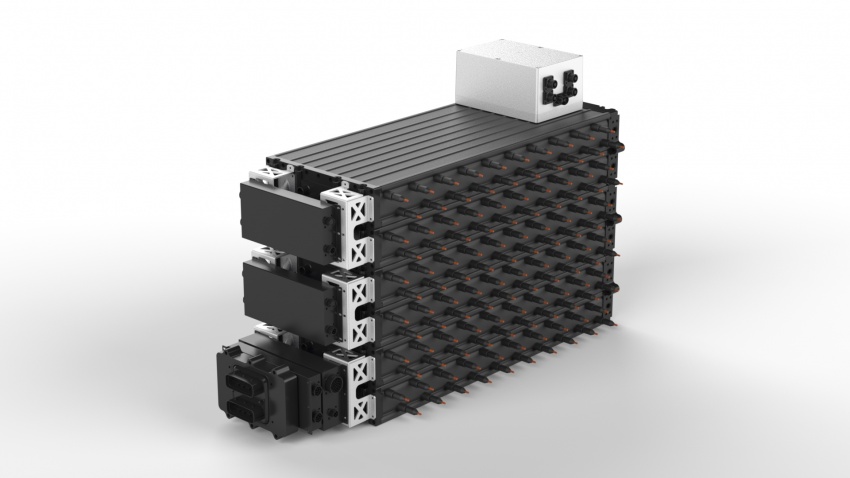 XING Mobility is also taking a different approach to range from other electric vehicle makers, as it will have swapping batteries. The prototype can swap batteries in about 5 minutes.
Specifications of Miss R:Driveline: 4 pcs 350V motors
System power: 1 MW – 1,360 horsepower
Acceleration 0-100 km/h (60 mph): 1.8 seconds
Acceleration 0-200 km/h (124 mph): 5.1 seconds
Max Speed: Over 270 km/h (167 mph)
The Miss R is now undergoing a series of initial tests but is still very much under development. A complete prototype is expected to be unveiled in late 2018. Once the final version is developed, Xing Mobility will commence production, but only 20 examples will be built. Available on the market in 2019, the car is expected to fetch a starting price of $1 million.